What our customers say
Hi Wendy,
Replies to your questions below. You are welcome to use the attached photos on your website if you wish.
Communication from my travel consultant was excellent. Wendy, you were very helpful in setting out options for the tour, answering my questions and helping me make the right choices. She always responded promptly and with clear, concise information.
I was very happy with the tour. The guides and driver were great. My girlfriend and I both had a good time. We saw a lot of unforgettable sights in 6 days but we also had opportunity to rest and to do our own thing.
I only hope that Tibet can become easier to visit in the future while at the same time being protected from overdevelopment so it retains its unique charm and heritage. I think managed tourism is good for the local economy for everyone's benefit.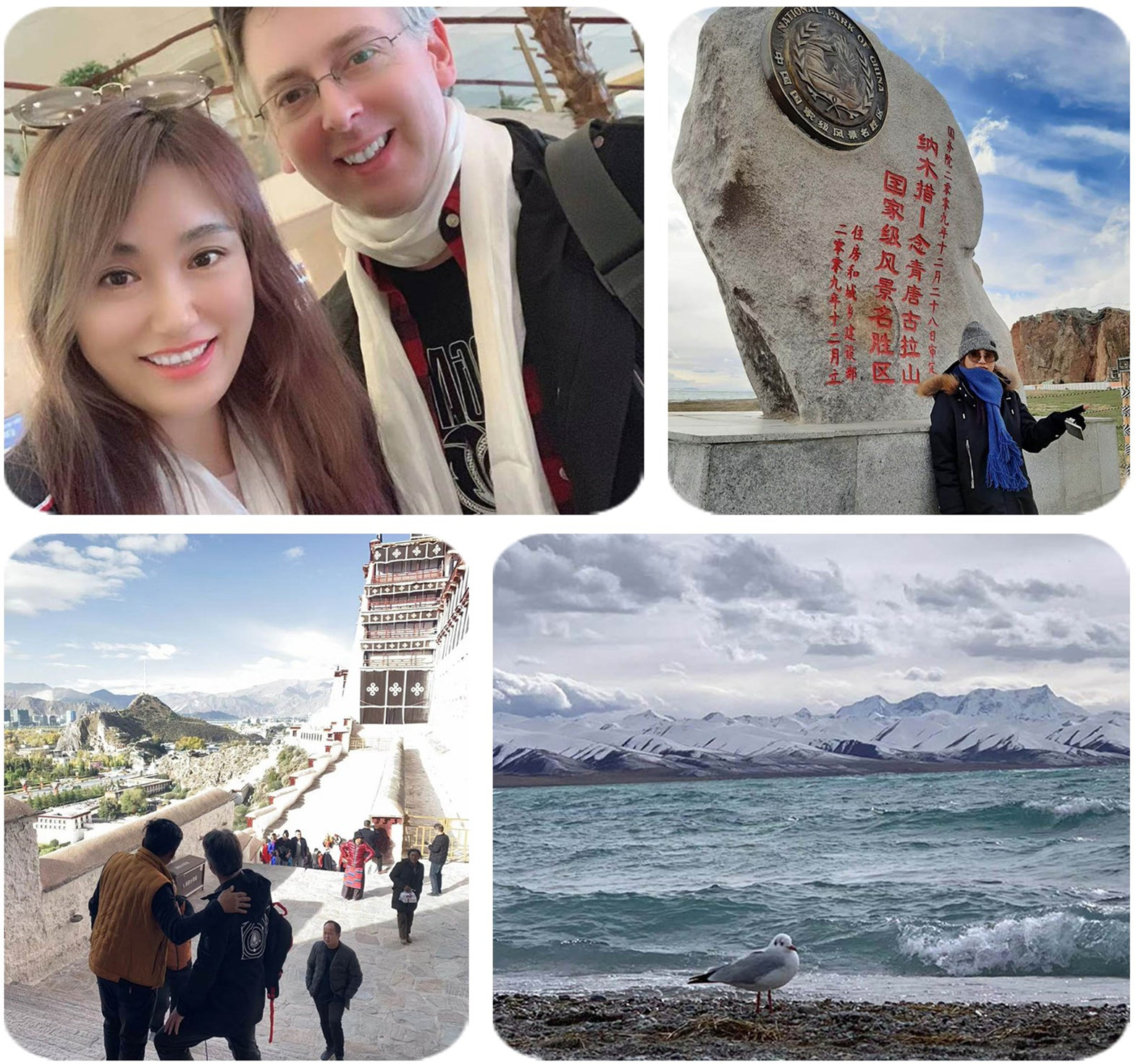 Regards
Gary

November 27, 2019
Hi Wendy,
Thanks for your email requesting some feedback about our recent trip to Tibet.
We really did have a great time and made some wonderful memories.
We found the whole experience of arranging the holiday with you via email very easy and enjoyable.  We always received prompt and clear responses to all our queries that supported us with decisions about the holiday itenary and arrangements and through the visa and permit process.  The train journey booking went very smoothly. Thank you for this.
The tour in Tibet was excellent. We were very happy with the range of places we visited and the standard of the hotel.
Our guide Tenzing and our driver Mr Chao were both really friendly,helpful and reliable. Tenzing's English was excellent and his knowledge extensive.  He was very patient and happy to ask our many questions!
Thank you again - We would definitely recommend booking a holiday to Tibet with you to any of our friends.
Best wishes
Lynn

November 22, 2019
Hi Wendy,
As my travel consultant, you answered my questions fast and patient enough. Satisfied with the tour you arranged for me. Good choice of activities on the limited time we had overall. Local guides and drivers were excellent, and we felt very safe and looked after at every stage, including pick-ups and drop offs. Hotel choices excellent.
Kind regards
Stephen

November 20, 2019
Hi Mike,
Thanks for your email, I have return and well. It was a good trip.

Mount Qomolangma (Everest) in Shigatse, Tibet

November 18, 2019
Dear Mr. Li,
Thank You for the opportunity to give some feedback!
Our journey through China was perfektly organised! For me, it was a very good combination between sightseeing, historical information about the Republik of China and beside that, it became nearly the feeling of a roadtrip with good old friends!!! On the one hand, our driver Ladu (maybe I wrote it wrong!?) drove us very safely and though we couldn't speak a word together, the communication was warm and friendly! On the other hand, our guide Pipoo was always very careing, when we had some problems with the altitude, so that we were never worried. As I said before, all the time he was able to make a good mix between interessting historical facts about the sights and the developement of China, but also framed it with a lot of fun. It never got boring or exausting. Pipoo was also very helpful, when we had some problems with the service of one hotel, to manage this problem. So even in those few problemsituations, we never felt uncomortable or lost!
I want to thank You Mr. Li and Your Team for organising this unforgetable trip for us. From my side, i wish defenitly to come back some more times in this beautiful country and hope to have the same guidance and service I was able to enjoy this time!
Kind regards
Anita

October 29, 2019
Have a question? Get answers from our travel experts soon!
Your Question:

Your Name:

Your Email: