What our customers say
Hello Lily,
We had great time in Yunnan, we recommend the tip to our friend dr Alex, please take good care of him, he is elderly but very active person. He and his wife would like to do more traveling in China. He should contact you soon. 
Marcin

April 30, 2019
Hi Mr Wong,
Thanks for all your arrangements. Enjoyed myself and sorry for my son 's early return disruptions. 
Regards 
Thong TS 

April 15, 2019
Dear Tracy,
Thanks for your email. Yes, we enjoyed our tour immensely and would like to highly compliment both our driver and guide. Our guide was knowledgeable and helpful, and followed the set itinerary well. Our driver was professional and courteous, and did a great job.
We left our feedback form at the front desk of the Gang-Gyan Hotel in Lhasa on the date of our departure (11 April), with our names on it and our tour guide's phone number written down as well. I hope you've managed to receive it.
We are very satisfied with our experience with Tibet Discovery and would certainly recommend this tour to our friends and colleagues.
Many thanks again
Jonathan
Below are some photos taken during our Tibet travel: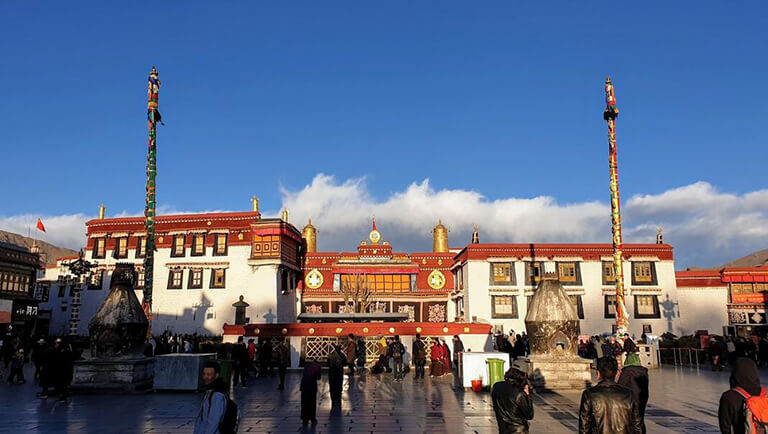 Jokhang Temple, Lhasa, Tibet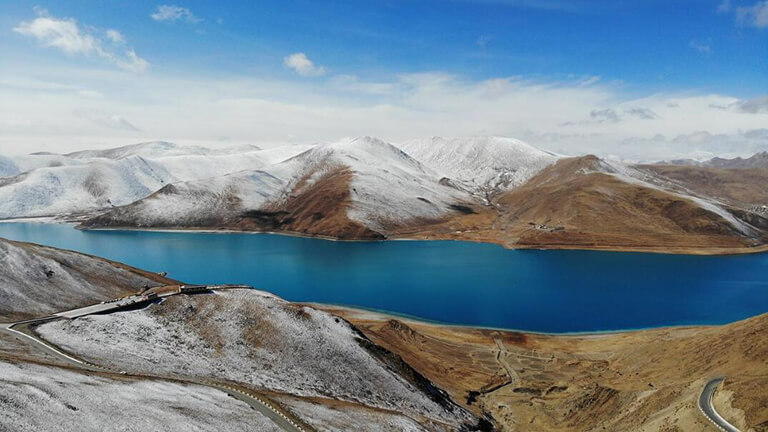 Yamdrok Lake on Way to Mt.Everest from Lhasa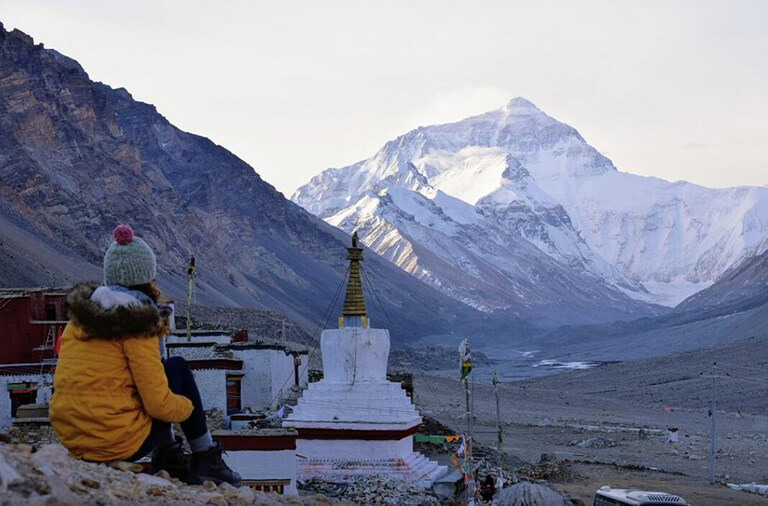 Mount Everest Viewed from Rongbuk Monastery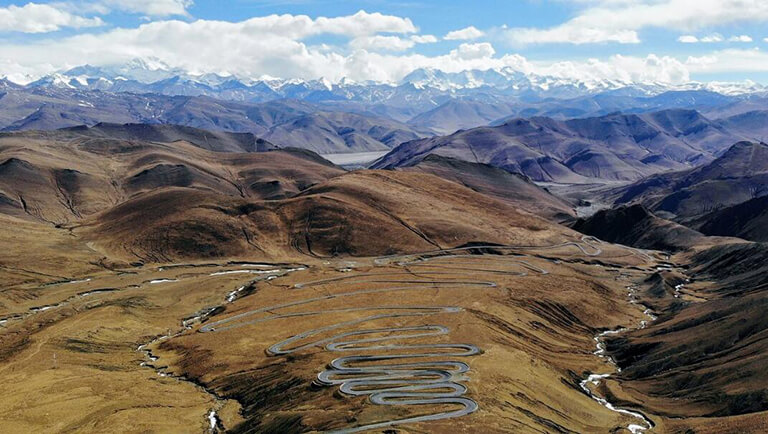 Spectacular Himalayan Range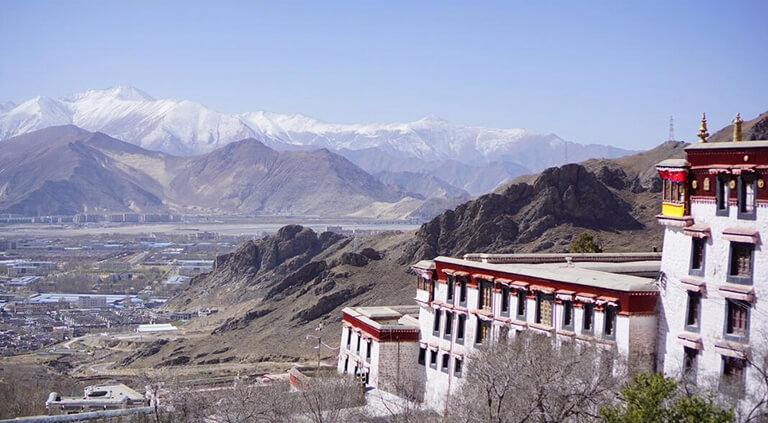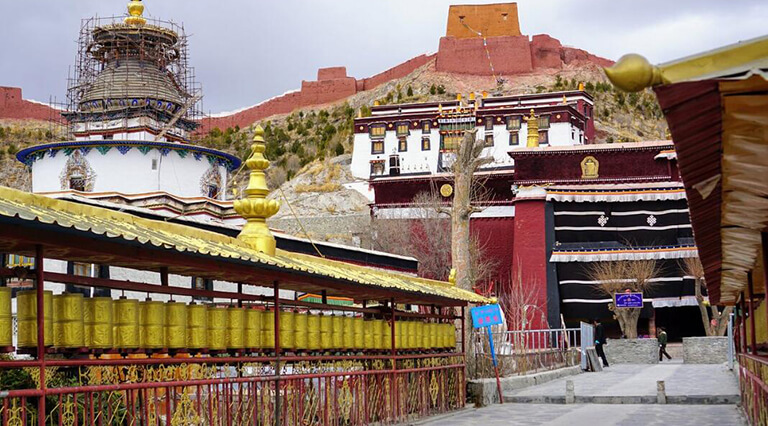 April 16, 2019
Hi Vivien,
Thanks for your patience waiting for my feedback.
In terms of guides that you arranged, I most enjoyed the company of Ge Sang in Tibet, possibly because we were with him the longest period and got to know each other a bit better. He was knowledgeable, spoke very good English, explained what we were doing and was flexible when Carey wasn't feeling well enough to visit some sights. He also helped Carey find medicines. He shared some interesting information about how Tibetans live day-to-day which added to our experience. Similarly, but to a lesser extent, I enjoyed Jessie's company in Kunming. Again we were together long enough to know a bit about each other. She was very capable, good English and knowledgeable. Unfortunately we only spent a few days with Kesang and Alice so it was a very professional interaction. They were competent with reasonable English.
In terms of the drivers, we really didn't get to interact much with them. Only Ge Sang and Jessie bothered to introduce us to them. Their vehicles were generally safe and clean. Because I like to take lots of photos of what I see (to share with my family back home) I would have preferred a normal sedan so that I could open the windows as we travelled to take clear pictures. I didn't want to stop the car each time I saw something interesting.
In terms of hotels, all were generally good but would have appreciated slightly better breakfasts. The range of food was reasonable but nothing in the trays was hot, leaving us to wonder if it was left over from yesterday. Hotels that cooked eggs while you wait were our favourites as we knew it was fresh. Also there was little fresh fruit available (which is understandable in Tibet). The hotel in Shigatse didn't provide bottled water so luckily we had some in the car each day. The Rongbuk Guesthouse was far more comfortable than I expected.
In terms of sights, we probably saw too many monasteries in Tibet. I appreciate they were important to Tibetans but to me there was a fair bit of repetition. Unfortunately Namco Lake was not on the itinerary due to season. The drive to Everest and back from Lhasa was long but interesting (even better if I could have taken pictures as we travelled). But Everest was definitely worth it – the highlight of the tour. The sights in Tibet were generally less commercial than elsewhere in China, making them much more enjoyable.
The sights in Yunnan were generally good, especially Shudu Lake, Tiger Leaping, Yangtze First Bend, Black Dragon Pool and Stone Forest. These were natural attractions and no doubt they were genuine. To me, many of the other sights, like Shangri-La old town, Lijiang old town and Naxi villages, seemed fake. I know Chinese builders can do an excellent job in making something to look ancient. (We saw a lot of attractions during our Silk Road tour that definitely were fake and that made us a bit sceptical.) Also many attractions were overwhelming, clearly geared for huge crowds in the high season and offering a complete package of activities (camel rides, quad bike rides, helicopter rides, dress up in traditional clothes, etc). This reminded me of Disneyland, which is definitely not real.
The train journey from Xi'an to Lhasa was long (32hrs) but interesting scenery along the way (at least what I could see through the dirty windows). We had the cabin to ourselves most of the way but it was full overnight, despite there being empty cabins around us. Rachael (not Bruce) who met us at Xi'an got us onto the train without any fuss, which we appreciated.
While I am not particularly fastidious about toilets, I did appreciate there being lots of public toilets throughout China. However, most were very basic, devoid of toilet paper, hand wash and paper towel. This made me very cautious about my diet as I didn't want to risk having diarrhoea in such toilets. This meant that I probably missed out on some interesting foods.
After being part of a 36-person tour on the Silk Road, I definitely appreciated having a private tour. We had flexibility to amend things a bit as we went, the days were not too long and we had some free time on the transfer days. Definitely worth the money!
No doubt you now think I am a fussy traveller. I have travelled extensively over the past decade and know what I like and generally what to expect. So please don't take any offence from my comments above.
I know I probably annoyed you with my many questions leading up to the tour and I really appreciated your patience and your timely responses. The itinerary you provided was clear and helpful. You delivered what you promised so I am happy to recommend your company to my family and friends.
cheers
John

November 21, 2018
Hi Vivien,
Below are a few photos, we had a very good time in Lhasa, and Pippo was a good guide. We did all the visits planned, and were lucky with the weather so we are happy.
The very good thing was the communication with you, you were always responding very quickly to all our questions, so very big plus for you Vivien!! Especially since it is so difficult to get into Tibet, you really helped us.
The only little negative is the price, although you were one of the best one with regards to the price for all the visits we had included, so I guess it really is getting into Tibet that is expensive, because it was really only 2 days of visits, with the transport to and from the airport also, and we paid a lot less for a lot more in other countries... aside from that, we were happy. Thank you again Vivien!
Julie
Julie (from France) and Guide Pippo at front of Potala Palce in Lhasa, Tibet
Julie Visited Jokhang Temple in Lhasa

November 14, 2018
- Check reviews with Photos - Check Handpicked reviews
Have a question? Get answers from our travel experts soon!
Your Question:

Your Name:

Your Email: