What our customers say
Dear Echo,
You are so kind to provide us with this timely information. I have been concerned about you and the wonderful guides and drivers we met through you, as well as the entire population of China. I am so glad to hear that you are well.
I have the greatest admiration for the Chinese people who have come together to contain this virus. The people of the United States are just now recognizing the dangers of coronavirus so schools and restaurants in our state have been closed. Ken and I are isolating ourselves at home. Hopefully, our country will learn from yours and be able to stop the escalation of this disease.
I will forward your e-mail to family and friends. Thanks so much for reaching out to us to show us your caring by providing us with invaluable information from people who have lived through it.
Best wishes,
Audeen

March 17, 2020
Hi Catherine,
How is everything there with the coronavirus? Are you ok? I guess that now been winter and with all this, there is no much tourists?
I am glad to hear you are fine. And nice to hear from you.
Thank you very much, we would love to come back to your country, we still have many places to visit there.
Jose

February 13, 2020
Hi Lily,
Already quite some time back home.
I just wanted to say thank you for a trip well prepared and highly enjoyable. I enjoyed the tour guide very much, the activities, temples, palaces, Lhasa old town etc. It was drivers and very enjoyable.
I also like to wish you all the best in these difficult times with the Corona Virus and the effect it has on the country, the people and the tourist business. I hope it will be quickly contained so life will follow its usual path again.
All the best for you and your family!

February 4, 2020
Hi Lily,
We arrived home. Thank you for amazing trip. We are very sad that we could not continue till the end.
There is no way could do the Beijing trip when we were leaving and city was empty. We will see you next year probably in middle of next year. The corona thing is probably going to last couple of months.
No stress about refund. Stay safe. We monitor situation here and have meeting with CDC. The most important is hand washing. Don't worry you are young and you will be OK.
We miss China already. We love this trip so much. Ohh we didn't wish you happy new year. So we do it now.

January 27, 2020
Hi Wendy,
Replies to your questions below. You are welcome to use the attached photos on your website if you wish.
Communication from my travel consultant was excellent. Wendy, you were very helpful in setting out options for the tour, answering my questions and helping me make the right choices. She always responded promptly and with clear, concise information.
I was very happy with the tour. The guides and driver were great. My girlfriend and I both had a good time. We saw a lot of unforgettable sights in 6 days but we also had opportunity to rest and to do our own thing.
I only hope that Tibet can become easier to visit in the future while at the same time being protected from overdevelopment so it retains its unique charm and heritage. I think managed tourism is good for the local economy for everyone's benefit.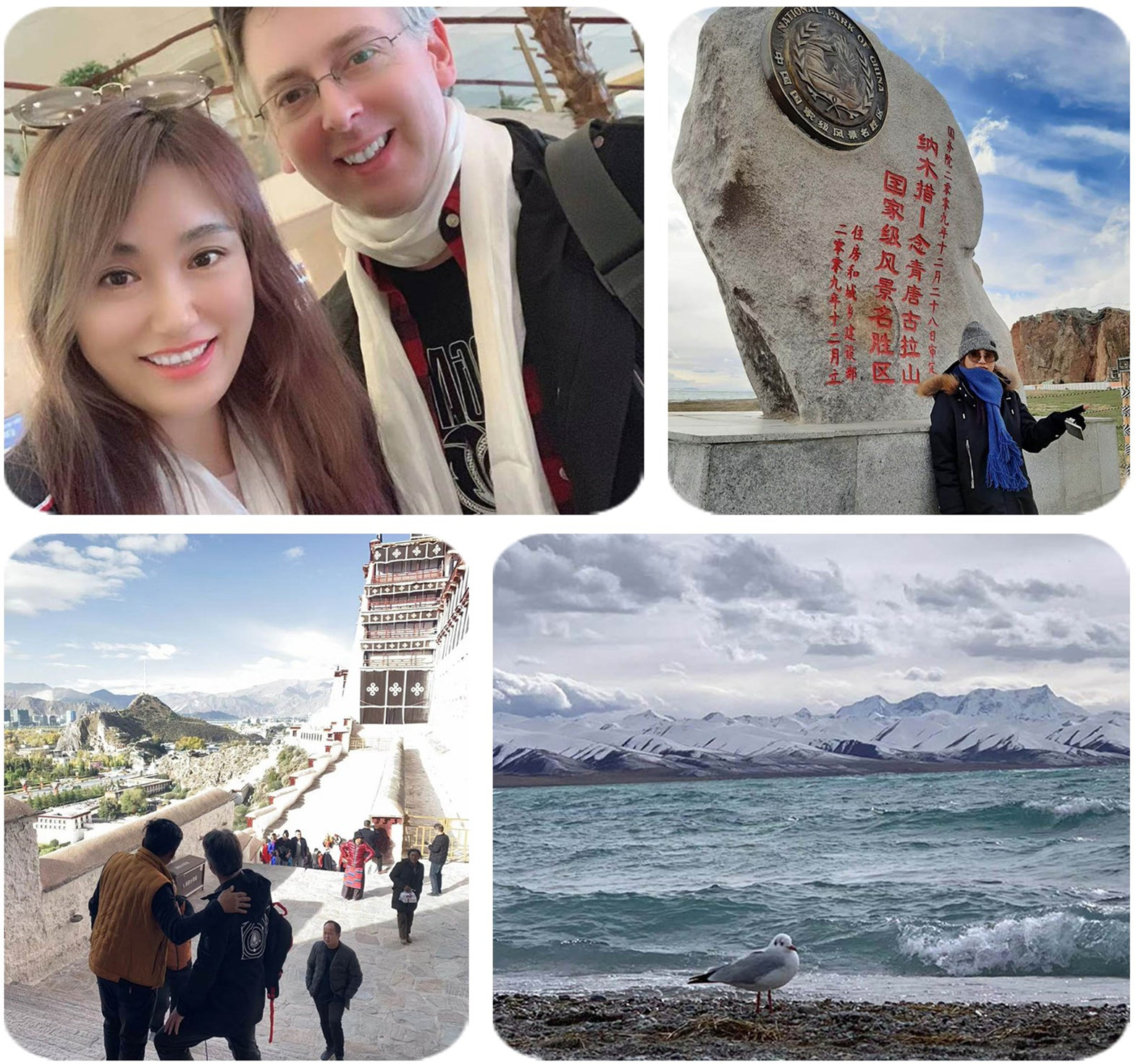 Regards
Gary

November 27, 2019
- Check reviews with Photos - Check Handpicked reviews
Have a question? Get answers from our travel experts soon!
Your Question:

Your Name:

Your Email: