We are located in Lhasa, the Capital city of Tibet.
Tibet Discovery Tours - a Leading Tibet Local Travel Agency
Tashi Delek! Welcome to Tibet Discovery, your reliable Tibet travel assistant!
At Tibet Discovery, we take immense pride in offering extraordinary travel experiences in the mesmerizing region of Tibet. As a local-based agency, we possess in-depth knowledge of the area, allowing us to curate tailor-made private tours and budget-friendly group tours that cater to your specific interests and preferences. Whether you're an adventure seeker, a culture enthusiast, or simply seeking tranquility amidst breathtaking landscapes, we have the perfect journey for you.
What sets us apart is our unwavering commitment to customer satisfaction. We prioritize your needs and desires, ensuring that each tour is personalized to exceed your expectations. Our team of experienced travel experts is passionate about showcasing the rich heritage, natural wonders, and spiritual traditions that Tibet has to offer. With their guidance and expertise, you can immerse yourself in an authentic and unforgettable Tibetan experience.
Our Company Chengdu Bamboo International Tours Co., Ltd
Tibetdiscovery.com is operated by Chengdu Bamboo International Tours Co., Ltd which is headquartered in Chengdu, the Panda's hometown. Besides Tibetdiscovery.com, we also provide custom China vacations and enjoyable Yangtze River Cruise through wwww.chinadiscovery.com and wwww.yangtze-river-cruises.com. To help our clients explore Tibet in a local way, we have set up an office in Lhasa, the capital of Tibet Autonomous Region.
Why Travel Tibet with Us
Our Team Live Here in Tibet
For many travelers, Tibet is the ultimate destination - an exotic land full of picturesque landscapes and pleasant surprises. However, Tibet is vast and only traveling with an experienced travel agency couldn't you miss most beautiful parts. We are such a team living in Tibet.
All the guides and drivers are local Tibetans living there for dozens of years. We know Tibet well, including nature, history, culture as well as attractions, weather, transportation, hotels and restaurants. We master first-hand travel information and can always offer you the most helpful and updated travel advice. We can take full advantage of the travel resources in Tibet to meet your interests and needs. When any unexpected circumstances take place, we can provide you with other selectable plans to make your tour smooth and worry-free.
Decades' Experience in Tibet Tourism Industry
Having devoted in the tourism industry and providing valuable Tibet tour for decades, we are experienced in customizing tours for different interests. We have various tours with featured themes, including history, Buddhism, trekking, photography, etc. Besides, we have a long-established relationship with the hotels and restaurants in Tibet, and can provide quality service at a lower price. As a local tour operator, the prices of our Tibet tour are regularly 10%-20% lower than our competitors from other Chinese cities like Chengdu, Shanghai, Guilin, Beijing, etc., and 15%-25% lower than overseas travel agents or wholesalers. But the service offered to you is superb. Moreover, the trains and flights to Tibet are hard to book, but we have more opportunities than independent travelers to book the trains.
100% Tailor-made Trips
With Tibet Discovery, you truly get the most for your money: from the big drawing landmarks to authentic Tibet local experiences, our itineraries cover a lot. According to your travel length and destination, our travel consultants can plan the most suitable tour for you. For different people, we will give you helpful advice accordingly. If you travel with children, kid-friendly activities can be added. If you travel with the senior, the itinerary can be arranged more relaxed. For photographers, there are several breathtaking natural attractions for your choices. We allow you to explore your interests at your own pace and select your preferred style of accommodations, with the knowledge of our specialists always at your disposal. Your entire trip is designed around your requirements, and you will never be tied to the set itinerary of a large group.
Get You Further off the Beaten Path
For travel-enthusiasts, classic tour routes are not enough. You may want to take a deep travel in the vast Tibet, like Tibetan households in peaceful villages, the holy mountains in remote areas, the wonders hanging on the steep cliff or other places visited by few tourists. Tibetdiscovery.com explores deep into the Holy Land that is often difficult, if not impossible to reach on your own. With our own private transportation, we are virtually self-sufficient while on the road and diversions off the beaten path are not just a dream, but a reality!
Competitive Prices
We believe that exploring Tibet should be accessible to all. That's why we offer competitive prices without compromising on the quality of our tours. We strive to make your dream journey to Tibet a reality, all while ensuring excellent value for your investment.
Passionate & Devoted Specialists
Our specialists are at the heart of Tibet Discovery's operations. Apart from the professional knowledge of Tibet and well-organized travel arrangements, we also have boundless enthusiasm. All of us are travel-lovers as well, and we can't help showing the best of Tibet to every traveler and sharing our wonderful experience with the least delay possible.
Our 1-to-1 travel consultants work promptly and efficiently, always getting back to you within 24 hrs. Don't hesitate to ask your "small or big" questions, they are patient to answer. They believe in an honest "tell it how it is" approach to planning an itinerary, suggesting sights, selecting accommodations and discussing the practicalities of travel. When you meet any problems during your tour, you can contact them as well as the guides. They will try their best to help you. Their final goal is to leave you a memorable and meaningful travel experience.
Commited to Substainable Tourism
Tibet is a destination that needs your help! Every place around Tibet is special – we want to introduce our hometown to more friends, but we also want this holy and pure land to stay the way it is. Therefore, our Responsible Tibet Travel is the main tenet guiding us to do everything, from respecting Tibetan culture and the environment, to initiating projects that make positive contributions to local communities. We sincerely hope the beauty of Tibet can last and be appreciated by everyone forever.
Our Service
Tailor-Made Private Tours
We believe that every traveler is unique, and their journey should reflect their individual interests and preferences. Our team works closely with you to design a customized itinerary that suits your specific needs, ensuring a truly personalized experience.
Budget-Friendly Group Tours
We understand the value of traveling in a group and the joy it brings. Our carefully crafted group tours offer exceptional value for money without compromising on quality. You'll have the opportunity to connect with like-minded travelers while exploring the wonders of Tibet, all at an affordable price.
In-depth China Tours
We operate tours all over China from the southern Hainan to northern Harbin, eastern China to western Xinjiang as well as many themed tours such as hiking, photography, family, biking, cruise, etc. Please feel free to ask your travel consultant for advice.
Outstanding Customer Reviews
Our dedication to providing exceptional service has earned us numerous positive reviews from our satisfied customers. We take great pride in the feedback we receive on platforms like TripAdvisor, where our clients consistently rave about their incredible experiences and commend our professionalism, attention to detail, and knowledgeable guides.
"
MUST visit !!!
It was quite amazing scenery I 'very never seen ! You should also visit there at least one time in your life !!
Reviewed by Koichiro Y on Tripadvisor.com
We were two families with small children and had an amazing trip with Tibet Discovery. Our travel consultant Rita was very helpful and remained in touch throughout the trip. Special word of appreciation for our guide 'Jampa Tenzin' who was super friendly and knowledgeable. Our itinerary included Lhasa, Shigatse, Everest base camp and Nyingchi. The scenery was out of this world and Tibet discovery ensured that all small details and logistics were taken care of.
Reviewed by Akhilesh09 on Tripadvisor.com
My trip was fantastic! We went over Christmas, so being cold was to be expected. Tracy went above and beyond to ensure our hotel rooms were warm enough and we had everything we needed. She checked in on us and even checked our flights leaving Lhasa to ensure we'd have no problem getting to our next destination (covid life). Our tour guide, went above and beyond too. We had to jump through hoops with covid testing and many checkpoints. He was great about it all. Our guide explained everything so we understood. That was the annoying covid regulations part. The bulk of the trip was amazing sights and experiences!! Our guide figured out our group dynamics right away. He let us do our thing with pictures, then when we were all pictured out, he'd explain what we were looking at. I would highly recommend this tour company and Tracy as your agent!
Reviewed by Amy Marif on Tripadvisor.com
"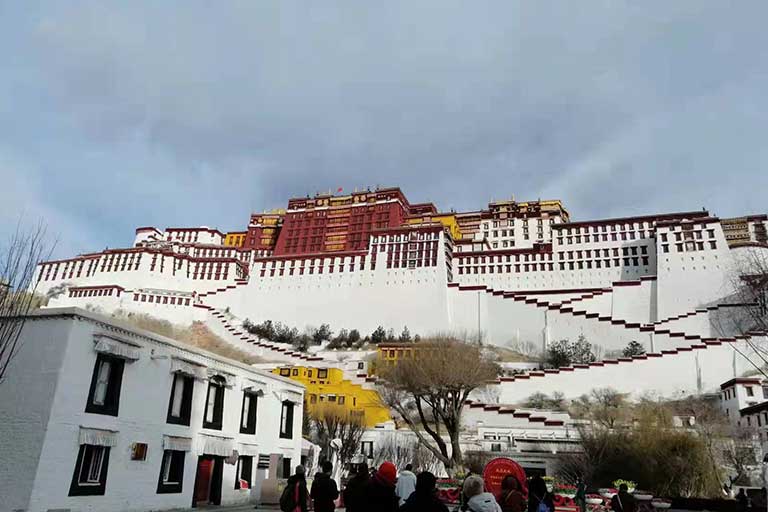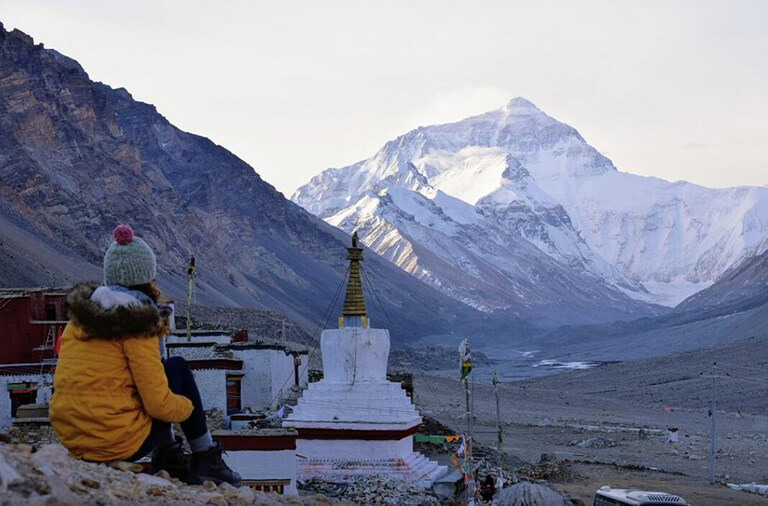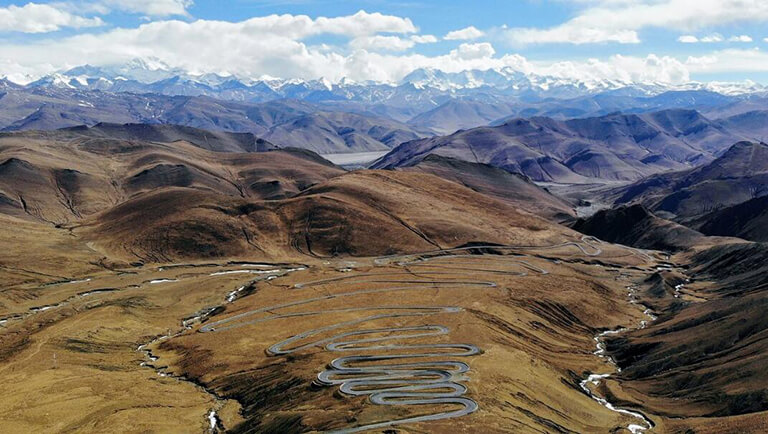 - Read more comments on our tour and service from our customers
- Read more reviews on Tripadvisor.com
- Get inspired by real Tibet travel stories
Follow Us At Social Media
To enhance a close relationship between our clients and us, we have set up social media page on Facebook. You are welcomed to "like" and "follow" us to get the latest Tibet travel information and promotion tour packages. And if you have any question, please leave us message.
Have a question? Get answers from our travel experts soon!
Your Question:

Your Name:

Your Email:
Questions & Discussions
Following are latest questions and answers from our webusers and customers. You can learn many useful information from the discussion and cases. You can also join in the discussions or ask your own question. Our experts will help you ASAP.
Do I need a permit?
hi I live in china and have a Z visa/ residence permit. Do I still need to get a special permit to go to tibet or is my current residence permit enought?
Hi Dushan,
Thanks for your attention and inquiry.
When traveling to Tibet, non-Chinese passport holders, including foreigners and Taiwaneses are required to apply and hold a Tibet Travel Permit (issued by Tibet Tourism Bureau) to visit Tibet. There is no special permit for Z Visa/Residence Permit. So, you still need a entry permit though you have a residence permit.
Most importantly, the special permit and Tibet tour must be arranged by a licensed Tibet travel agency, individuals can NOT apply and visit Tibet by themselves. Travel with Tibet Discovery, we will help you apply the Tibet Travel Permit and plan a classic itinerary covering sightseeing, transportation, hotel, etc., based on your interests.
Wish to hear you soon. Have a nice day!
Best Regards,
Hi Pasquale,

Thanks for your message. I am sorry to tell you we don't have any Italian speaking tour guide now, but we have tour guides of English, French, German, Spanish and Russian.


Pricing currency
Hi there, I was wondering what currency your tours are listed in? I am in Australia, but I assume your prices are in USD?

Thanks for your help,
Emily
Hi Emily,

Thanks very much for your message. All prices quoted on our website are referring US dollar currency, and based on double occupancy and 3 star level hotel in low season for per person. The final price of a tour is subject to change according to group size, days, hotels, etc. And so far, we can only accept USD and Chinese Currency.