Drak Yerpa Monastery - Wonder Clung to the Cliff
Drak Yerpa Monastery is a holy place for Buddhist practice hanging on the cliff at altitude of 4,885 meters, about 16km from Lhasa. Originally built the 7th century by King Srongtsen Gampo, Drak Yerpa Monastery enjoys a long history of over 1,500 years. In Tibetan eyes, it holds an incomparable status. There is an old saying among Tibetans going like that "it seems that you make a garment without collar if you go to Lhasa without visiting Drak Yerpa Monastery".
Beijing highly perched on the mountain, Drak Yerpa Monastery is not reached as easy as those monasteries in or around Lhasa. Therefore, it is not a popular spot crowded with tourists but a monastery frequently visited by Tibetan pilgrims. There are beautiful valleys, featured architectures, spiritual caves, exquisite murals and very nice lamas. Visiting Drak Yerpa, you will undoubtedly be delighted by the fabulous atmosphere and the breathtaking view.
Drak Yerpa Monastery Facts
Ratings:

#10 of 89 Attractions in Lhasa
Season:

Summer & Autumn
Type:

Monastery, Cultural Site
Altitudes:

4,885 meters
Location:

Yerpa Valley, Dagze, Lhasa
————————————
————————————
How to Get to Drak Yerpa Monastery
Drak Yerpa is located in the Dagze County, about 16km to northeast Lhasa City. Around 7:20am, there are daily pilgrims buses running to Drak Yerpa Monastery from Jokhang Temple Square. The ticket for the bus is 20CNY and it takes about one hour to get there along the winding paved road. The buses will return to Lhasa around 14:00pm. Some tourists prefer to rent a car to spare more time in Drak Yerpa Monastery.
TibetDiscovery is a local based travel agency provides superior tour to every tourist who travels in Tibet. Traveling with us, you are assured to use the highest quality vehicles available and get to the destination as swiftly and smoothly as possible. There will be enough space for you and your luggage. Moreover, you will enjoy the freedom and flexibility to stop on the way for sightseeing or photograph. All cars are equipped with skilled and reliable drivers who have many years of driving experience in Tibet.
Features of Drak Yerpa Monastery
Natural Scenery
Drak Yerpa Monastery is hanging on the hillside of Yerpa Valley, a peaceful and picturesque place. Covered with different kinds of plants, it shows strong vitality in the barren Tibet. When the autumn comes, the valley turns to gold yellow. Against the blue sky and white cloud, it becomes more attractive. At the foot of the peaks, you can hear the impressive voice from the running spring and the whisper of leaves. You will be immersed of the secluded tranquil far from madding crowd.
Featured Architectures
Even from the distance, you will be attracted and moved by the amazing landscape in Drak Yerpa Monastery. The various architectures are not grandly towering but spectacularly clung to the hillside. The main hall houses a huge statue of the Past Buddha Matitreya, which is said to the tallest statue of Matitrey in Lhasa. Some other red and white halls are irregularly scattered in the valley. There are many white pagodas standing in the monastery as well, and the pilgrims will kora around them one by one.
Holy Cave Retreat
In Drak Yerpa Monastery, there once to be over 100 mediation caves with different scale and shapes. It is said that many famed person had practiced there, including King Srongtsen Gampo, Padma Sambhava and Venerable Atisha. Now, there are about 16 caves well-preserved. You can find lifelike statues and various murals cherished in the caves. With the soft light shining in the cave, you may feel weather you are walking in the mist-shrouded fairyland. In fact, every cave has its own legendary and related name, like moon Cave, Laku Cave and some others.
Useful Drak Yerpa Monastery Travel Tips
1. The admission fee for the Drak Yerpa Monastery is 20CNY for each traveler. Opening time is 9:00 ~ 17:30.
2. Tourists need to climb to many steps to visit the halls, pagodas and halls. Please remember to walk slowly to avoid high altitude sickness.
3. There is a small store (only open in peak seasons) near the monastery, where you can get some food and drinks. It is also available bring some snacks and take a picnic there.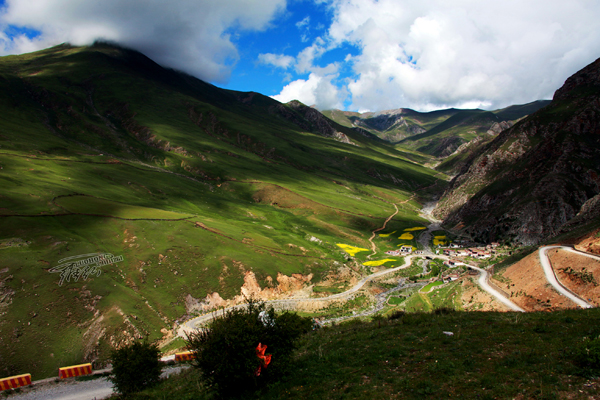 Beautiful Views from Drak Yerpa Monastery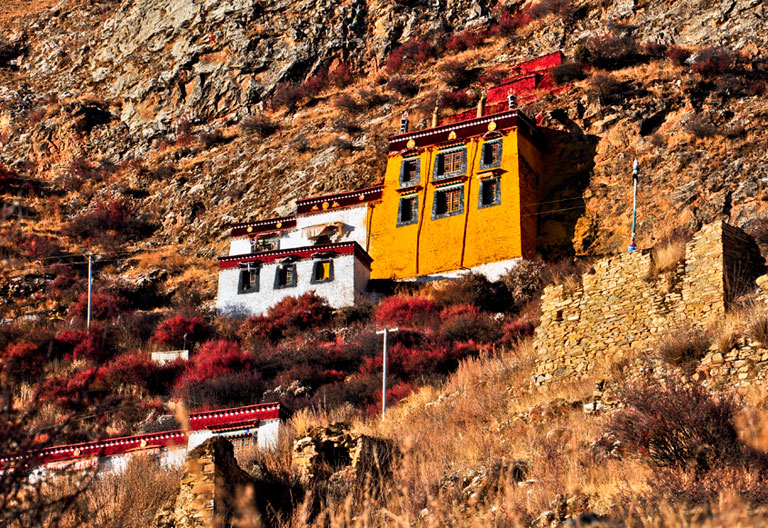 Colorful Architectures in Drak Yerpa Monastery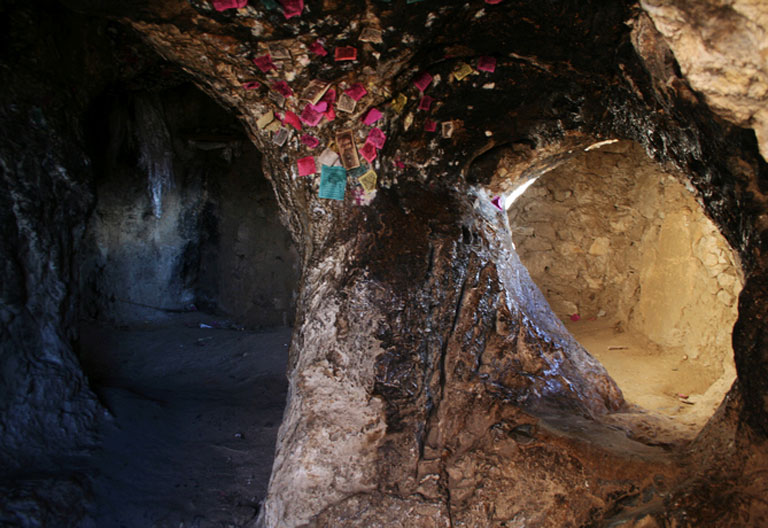 Holy Cave in Drak Yerpa Monastery
Lhasa Top Attractions
Lhasa Transportation
Recommended Tour Packages
Escorted by a skilled private drivers and companied by a professional local tour guide to organize all the activities, all you have to do is to enjoy your fantastic Tibet journey. Time can never be wasted waiting for a group, hopping on and off buses or negotiating unfamiliar destinations.
Have a question? Get answers from our travel experts soon!
Your Question:

Your Name:

Your Email: