Qinghai Tibet Railway Facts and Records - Learn about the Highest Railway in the World
14 December 2022
Last updated at 10:22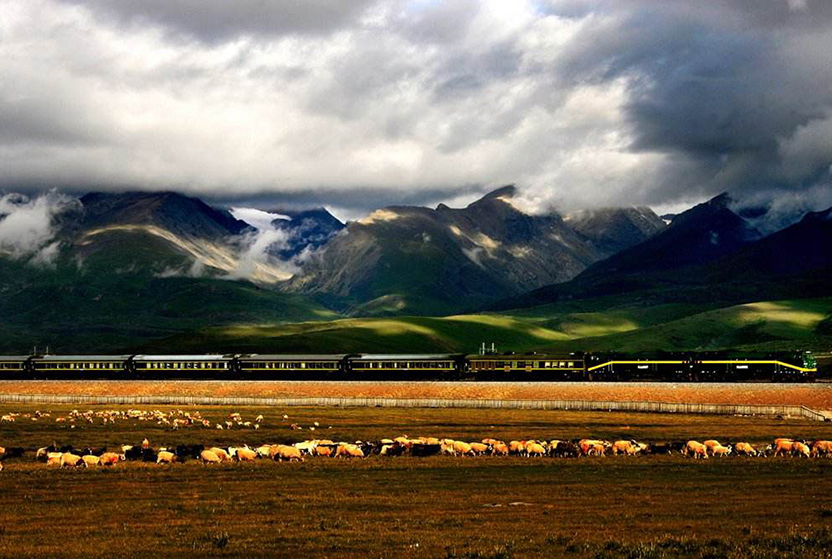 Picturesque Qinghai Tibet Railway
"There is no possibility of building a railway which reaches Lhasa as long as Kunlun Mountains stands there." American traveler Paul Theroux claimed that in the 20th century.
Years later, China created the miracle that shocked the world, because the Qinghai Tibet Railway was officially opened to traffic on July 1st 2006 at a tremendous cost of over 30 billion Yuan and diligent labor from hundreds of thousands of workers.
The Qinghai Tibet Railway is known as "Heaven Road", originated from Xining, passing through Golmud, Kunlun Mountains Pass and Tuotuohe Town (origin of Yangtze River), crossing the Tanggula Mountain Pass, and getting into Tibetan cities Ando, Nagchu, Damxung, Yangpachen and Lhasa as the terminal. It's not only an important route to Tibet, but also one of the China's Four Major Projects in the 10th Five-year Plan, which was elected to Global Century Project in the centennial celebration of FIDIC in Barcelona on September 2013. Generally speaking, Tibet railway is a monument in of world railway construction history.
Our Top Tibet Tours with Qinghai-Tibet Train Experience
☛ 10 Days Beijing Xian Lhasa Memory Tour by Train
☛ 8 Days Lhasa Tour from Beijing by Train
☛ 7 Days Lifetime Tibet Train Tour from Chengdu
☛ 6 Days Discover Tibet Train Tour from Xining
Quick View of Qinghai Tibet Railway Info
Evaluated as the World's highest and longest plateau railroad, some basic information is offered below to help you know better about the so-called "Sky Road".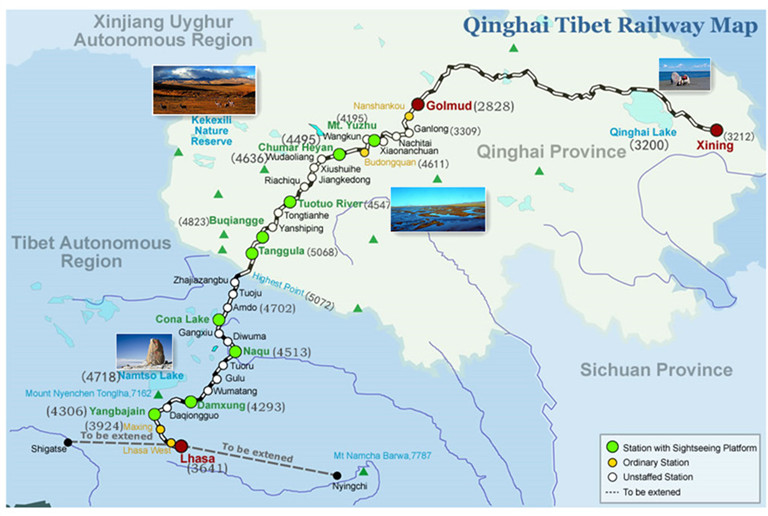 Route Map of Qinghai Tibet Railway with marked elevation
Total Line Length: 1956 kilometers (nearly 1,215 miles)
Stations: 89 stations
Open date: July 1st 2006
Component: Xining-Golmud Section (starts from Xining, capital city of Qinghai Province to Golmud, city of Qinghai Province, completed in 1984) and Golumud-Lhasa Section(departures from Golmud to Lhasa, capital city of Tibet Autonomous Region, opened to traffic in 2006)
Available Trains: direct trains between Lhasa in Tibet and Beijing, Shanghai, Guangzhou, Chengdu, Chongqing, Lanzhou and Xining; passing trains through cities like Xi'an, Nanjing, Changsha, Suzhou and Zhengzhou, etc.
Running Time: at least 21hrs to over 53hrs, arrive on the 2nd or the 3rd day
Train Tickets: Soft Sleeper, Hard Sleeper and Hard Seat. Tickets price is different with respectively carriage choice, among those the soft sleeper is the best and most recommended class.
Highest Elevation: 5072 m (about 16,640 ft.), Tanggula Mountain Pass
Altitudes Change: 234 m (Zhamalong Railway Station) to 5068 m above sea level (Tanggula Railway Station)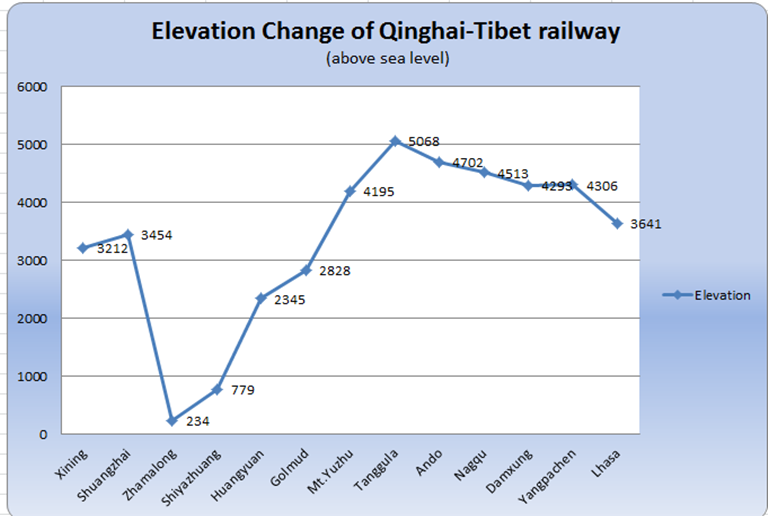 Elevation Change Along Qinghai Tibet Railway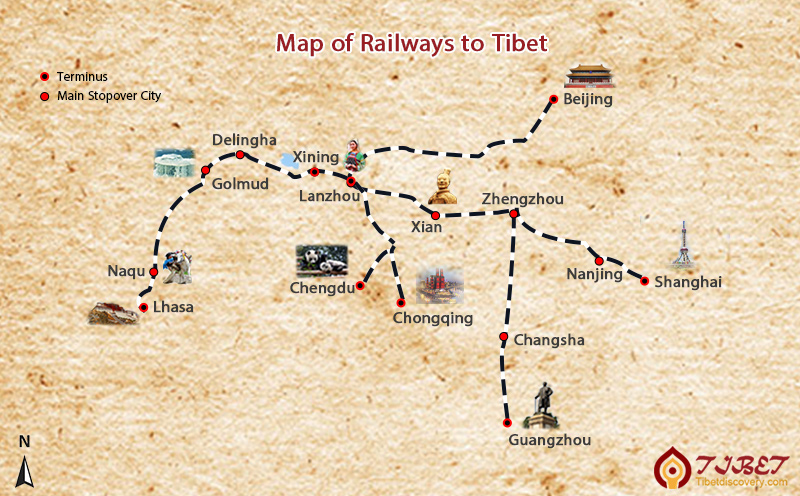 Lhasa Trains in China
Qinghai Tibet Railway's Top 9 Remarkable World Records
With extraordinary picturesque view along the route, Qinghai Tibet Railway is most impressive for the astonishing engineering reputation in China and overseas, namely, the following famous 9 world records.
| Project Name | Honor | Elevation/Length |
| --- | --- | --- |
| Qinghai Tibet Railway | The HIGHEST railway in the world | 5072 m above sea level |
| Qinghai Tibet Railway | The LONGEST plateau railway in the world | 1956 kilometers |
| Qinghai Tibet Railway | The LONGEST plateau railway crossing frozen earth in the world | 550 km permanent permafrost area |
| Tanggula Railway Station | The HIGHEST railway station | 5068 m above sea level |
| Fenghuoshan Tunnel | The HIGHEST tunnel built on permafrost | 4905 m above sea level |
| Kunlun Mountain Tunnel | The LONGEST plateau tunnel built on permafrost | 1686 m in total |
| Amdo Work Site | The HIGHEST railway construction base | elevation of 4704 m |
| Qingshui River Bridge | The LONGEST railway bridge | 11.7 kilometers in length |
| Running Speed | The Max Speed the of plateau railway | 100 km/h on permafrost section, up to 120 km/h on other parts |
1.Qinghai Tibet Railway is the highest railway in the world. Some 960 kilometers of its tracks are located 4,000 meters above sea level and the peak is the Tanggula Mountain Pass at elevation of 5,072 meters, at least 200 meters higher than the Peruvian railway in the Andes, which was formerly the world's most elevated track.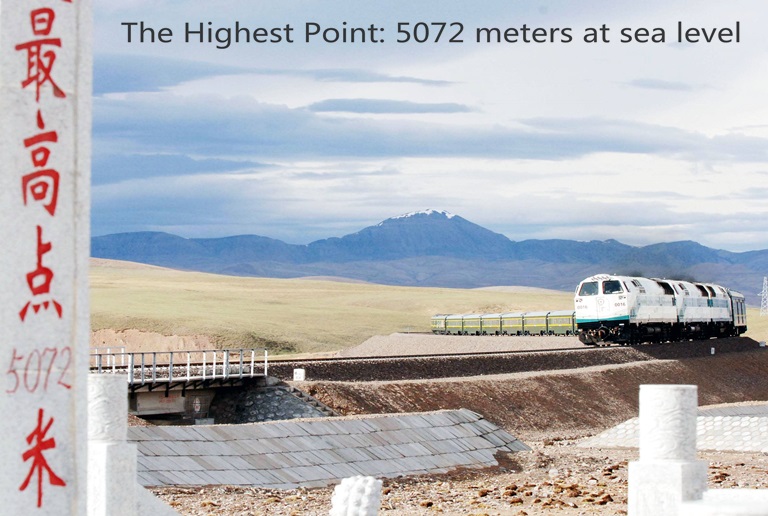 The highest point of Qinghai Tibet Railway
2.The Tibet Railway is the longest Plateau Railway in the world, extending 1,956 kilometers totally from Xining to Lhasa, 814 kilometers long Xining-Golmud section and 1,142 kilometers section of Golmud-Lhasa running across the Kunlun and Tanggula Mountain ranges.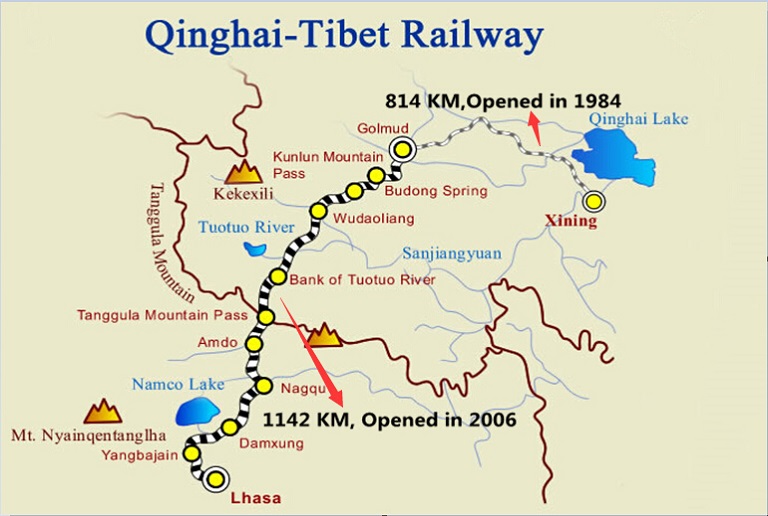 Total Length of Qinghai Tibet Railway
3.Qinghai-Tibet Plateau has the largest estimated extent of permafrost with1, 300 square kilometers (500 sq miles), 300 sq kilometers more than the Khangai-Altai Mountains. About 550 kilometers of the railway tracks run on frozen earth, the longest in any of the world's plateau railways.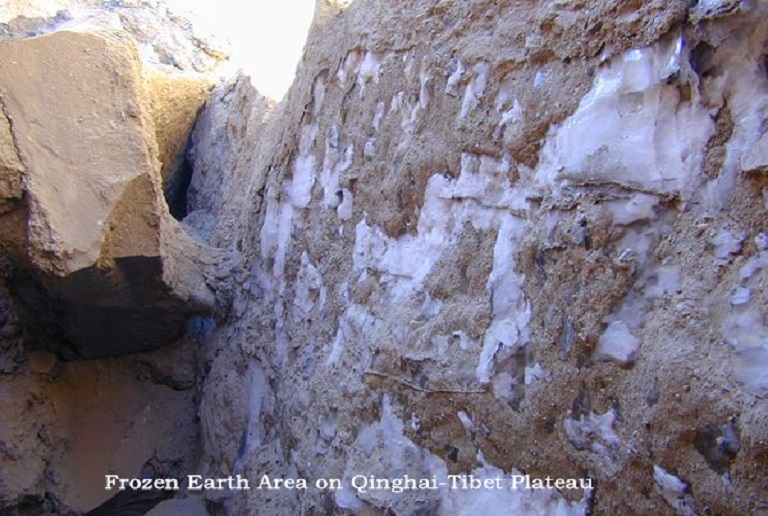 Permafrost
4.Tanggula Railway Station, located at the border of Tanggula Mountain Town of Qinghai Province and Ando County inTibet , is the highest railway station in the world at elevation of 5,068 meters. It is an unstaffed station for dual use of passenger and cargo.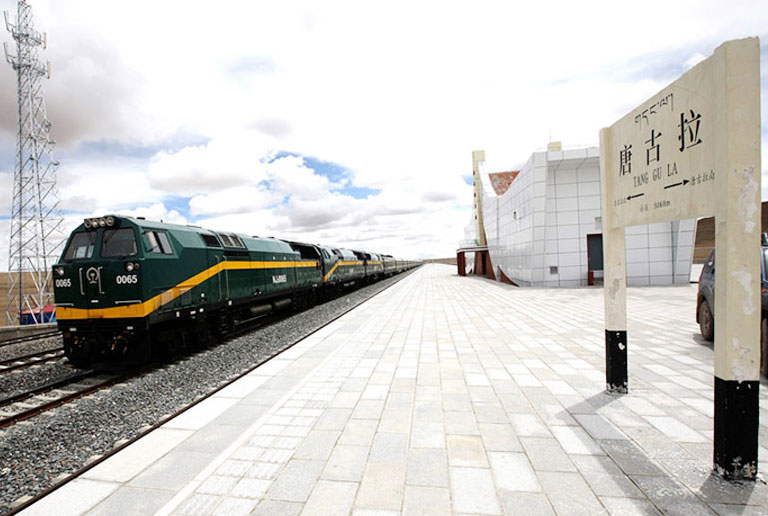 Tanggula Railway Station
5.Fenghuoshan Tunnel, 4,905 meters above sea level, is the highest frozen earth tunnel in the world. Located on Fenghuo Mountain, 5010 meters above sea level, it was fully built on permanent plateau permafrost area with total length of 1,338 meters.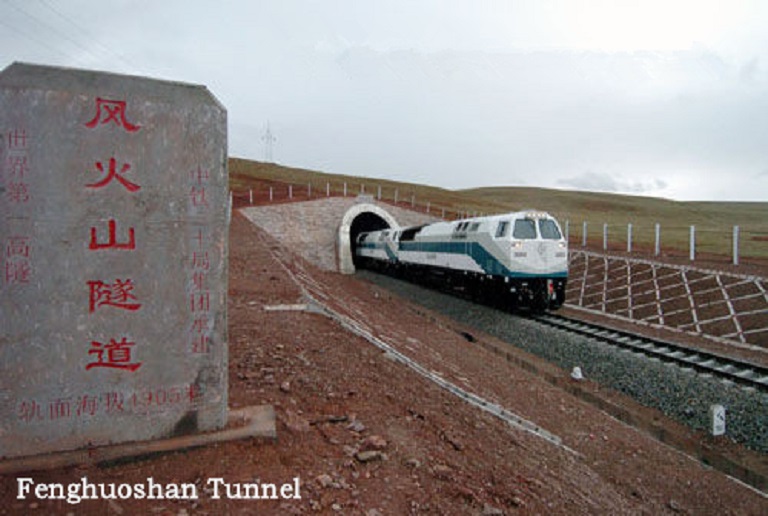 Fenghuoshan Tunnel
6.Kunlun Mountain Tunnel in Qinghai Province sits about 4,648 meters above sea level, running 1,686 meters, is the world's longest plateau tunnel built on frozen earth.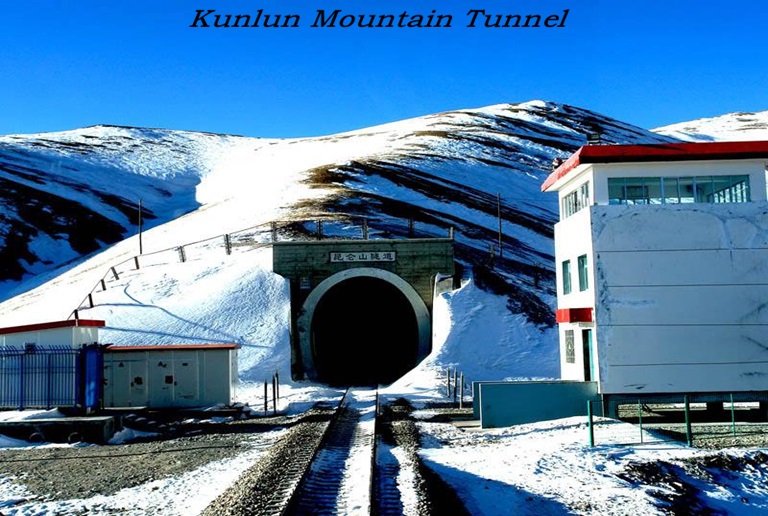 Kunlun Mountain Tunnel
7.Amdo Track Laying and Erecting Base at an altitude of 47,704 meters is the most elevated track laying foundation in the world. The station lies in south Amdo County, where is a classic animal products base. Also it's the biggest station used for passenger and cargo transportation when Qinghai-Tibet Railroad reaching into Tibet.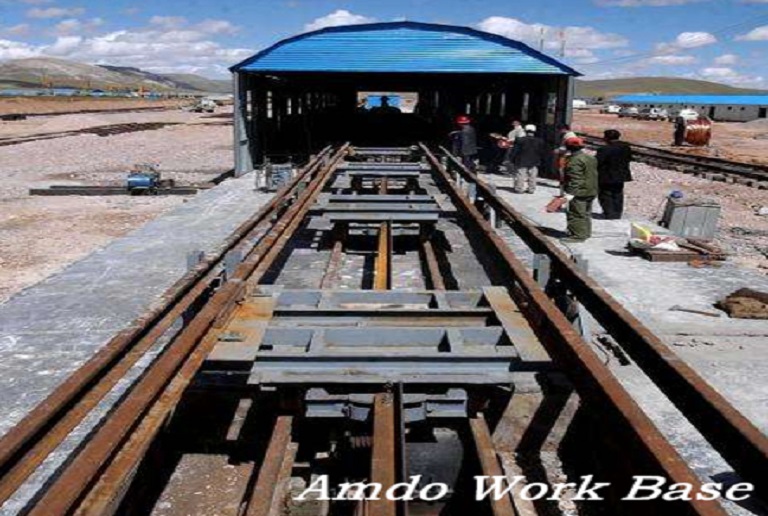 Amdo Work Site
8.The longest railway bridge on the line – Qingshui River Bridge, 11.7 kilometers in length, crossing Hoh Xil Nature Reserve at an average altitude of 4,600 meters. It is the longest train-bridge project of the Qinghai Tibet Railway both for solving unstable frozen earth and free migration for Tibetan Antelopes.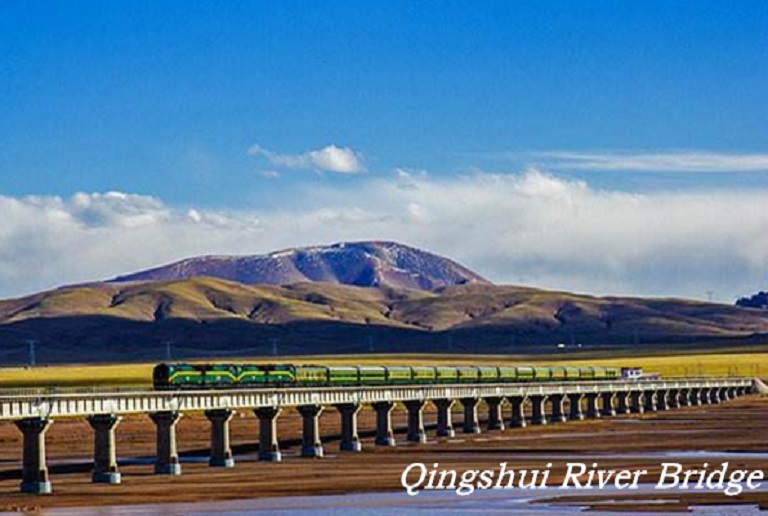 Qingshui River Bridge
9.The Tibet Train runs at the top speed of any train on a plateau frozen-earth railway anywhere in the world. The Qinghai-Tibet train can reach speeds of 100 kilometers per hour on frozen-earth sections and up to 120 kilometers on other parts. Since the middle of March 2005, the passenger trains run from Xining to Golmud section speeded up to 140 kilometer per hour.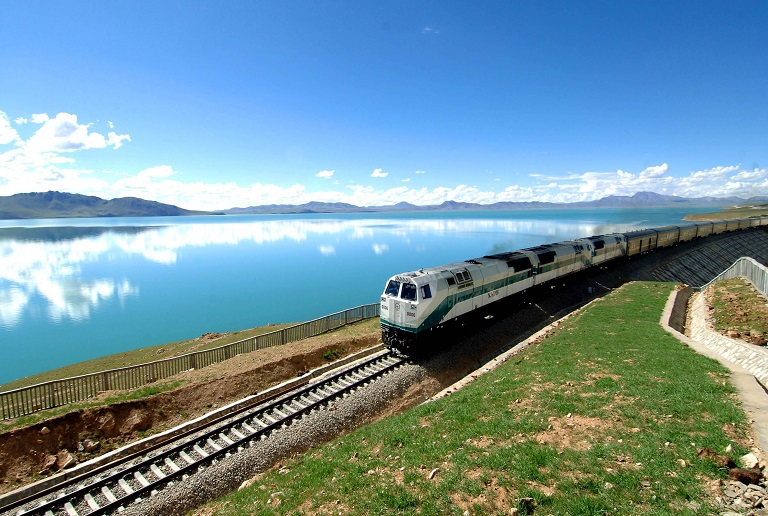 Max Speed on Non-frozen Earth Area
History and Follow-up of Qinghai Tibet Railway's Construction
"Rome was not built in a day", so was the Qinghai Tibet Railway. It took China over 30 billion yuan($500 billion), about 20 years to create the engineering marvel. In the early days, lacking of funds and technical problem made the project set aside for several years. Let's get into the Qinghai Tibet Railway that unknown behind its building process.
Construction Timeline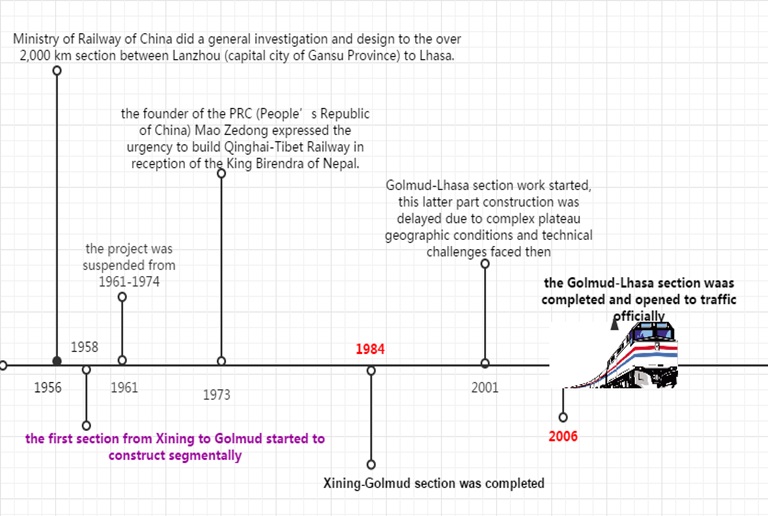 Construction Timeline
Follow-up Work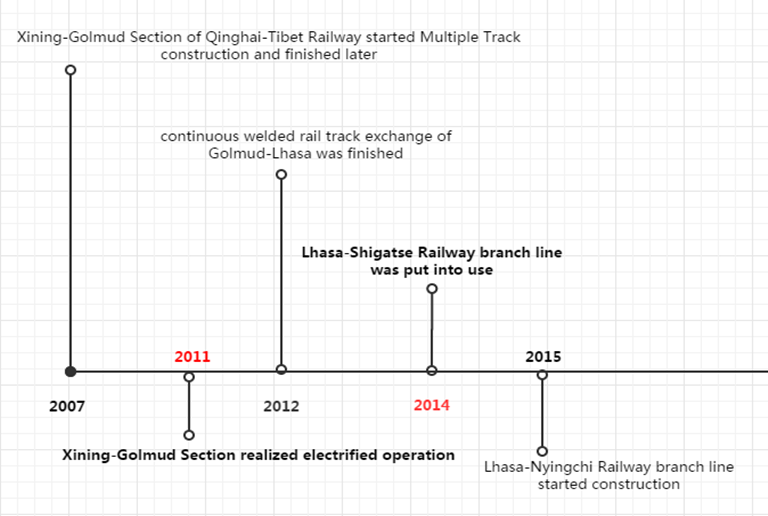 Follow-up Work
Technical Highlights of Qinghai Tibet Railway
The three main technical challenges China faced in the Qinghai-Tibet Construction are: widespread frozen earth, high altitude sickness and eco-environment protection. Not solving these problems one by one, Chinese engineers but had to settle in the meantime.
Frozen Earth
Frozen Earth is very sensitive to temperature change for it will melt and shrink its volume in summer when temperature rises, but freeze with cubical expansion in low temperature of winter. Indeed, the Global Warming will accelerate the permafrost melt, on the other side, human engineering activities will also affect the hydrothermal conditions of frozen earth, and those may cause reduction moisture in soil, more vegetation death and further sequential permafrost melting. Let alone there are huge areas of frozen earth on Qinghai Tibet Railway, which came to be first problem engineers encountered, in that frozen earth is extremely unstable to make track laying on it. The whole world thought it's absolutely impossible to make it, since there are about 550 kilometers rail track needed to be built on continuous permafrost zone.
Cooling the roadbed and protect these ever-frozen grounds are the keys to rail track construction.
Chinese scientists adopted lots of measure to improve the temperature influence on frozen earth ground. Train-bridge system is the most peculiar one, many long bridges were built to replace the roadbed where laying tracks is more feasible, and which can prevent the subgrade settlement. Plenty of radiators were installed under the bridges to block direct heat delivery to frozen earth ground caused by friction of rail track and carriage wheel. According to statistics, there are 675 bridges with 159.88 kilometers length along the Qinghai Tibet Railway in total. Among them, Qingshui River Bridge is the most famous and longest symbolic project with length of 11.7 kilometers.
Rubble Ventilation Embankment is another creation of lowering soil temperature. Rubbles were extensively used in filling subgrade construction. Through controlling heat transfer, rubbles play an important role in temperature adjustment of roadbed for which it will block the heat transmit into frozen earth in warm seasons and quicken roadbed cooling to keep it in stable low temperature condition in cold seasons. The same principle also applied to Ventiduct bedroad and Rubble Slope Protection construction for soil cooling along the railroad.
In addition, countless hot-bars were equipped on roadsides, making Qinghai Tibet Railway special scenery. Hot bar is a kind of efficient heat conduction device, made of carbon seamless steel tube. 5 meter of the hot bar will be buried under ground while 2 meters of it outcrops. Some liquid ammonia is filter within the bar, since the liquid has lower boiling point, it can evaporate to the top parts to cool the soil and keep them in frozen state steadily. Insulation boards were put into use in some low temperature sections to slow down permafrost melting. For those innovative methods, the Frozen Earth Research Base in Qinghai Tibet Railway is the biggest one in China and even in the world.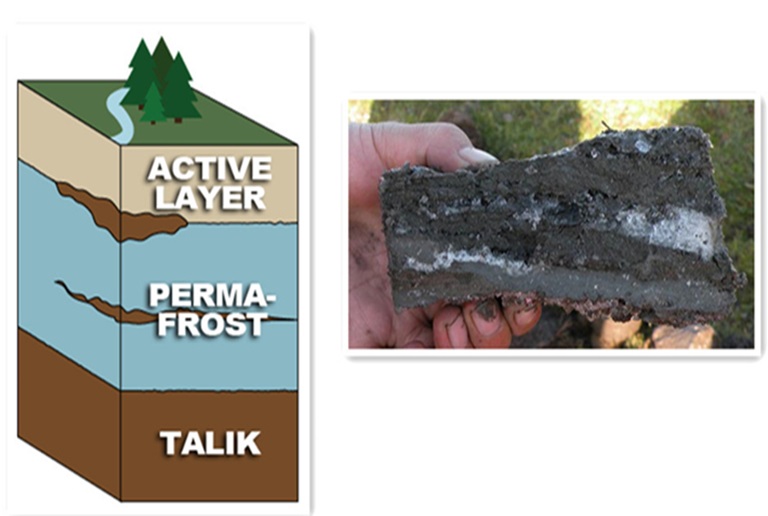 Frozen Earth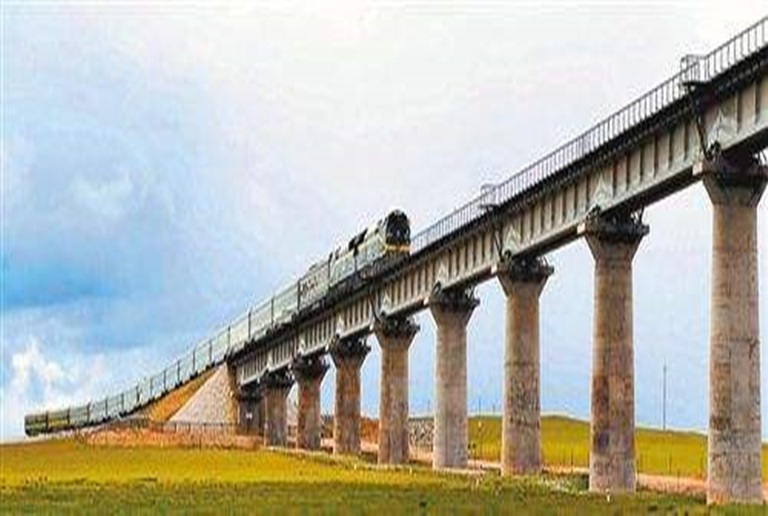 Train-Bridge System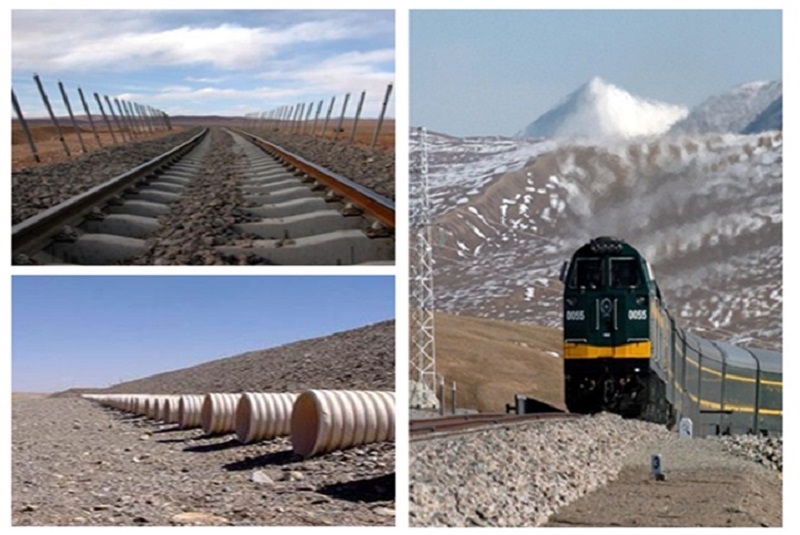 Rubble Ventilation Embankment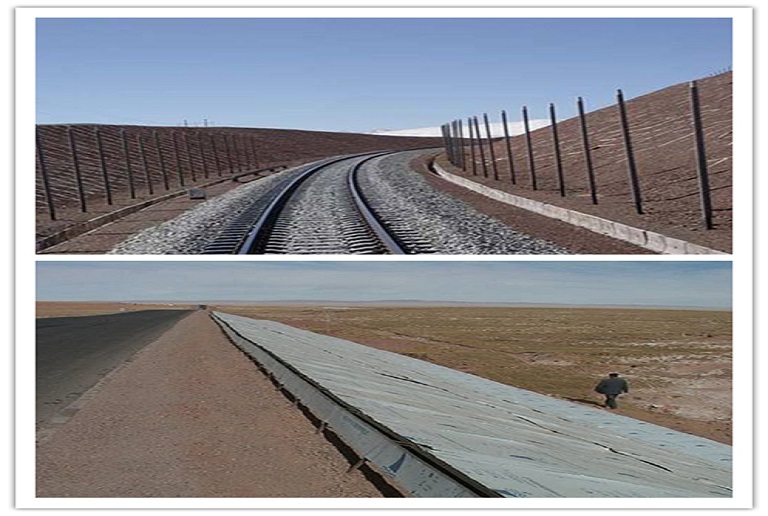 Hot Bars and Insulation Boards
High Altitude Sickness
Qinghai-Tibet Plateau is known as"the roof of the world" and "the third Pole on Earth" with high elevation and unimaginable extreme conditions. Under the very low temperature, usual windy and dusty weather conditions,even it is hard for people to walk smoothly there, not to mention the strong ultraviolet ray on plateau area throughout the year, large temperature difference of 30 degrees centigrade, many potential natural disease sources exists. There is no doubt that it's the so called "the unpopulated zone".
Most sections of Qinghai Tibet Railway locates at high elevation of 4,000 meters or more, thousands of worker needed to work long term under such awfully harsh natural environment. In order to safeguard people's life and health, for the first time, Ministry of Railways and Ministry of Health joint issued policies and detailed regulations of medical and health care.
China spent about 200 billion yuan ($30 billion) on setting up public medical and health security bases, up to 115 medical institutions and over 600 medical staff along the road to ensure immediately treatment within half an hour for sick workers. Regular physical examination was arranged especially. And relevant department had the workers take turns to rest in lower elevation area. During the railway construction, the medical bases engaged more than 453,000 patients, among those 427 treatment cases of encephaledema and 841 cases of pneumonedema. The railway department unified workers' living, housing and eating to protect them from high altitude sickness.
It is gratifying that no one died of elevation sickness during the engineering process, which created the miracle of medical history on plateau.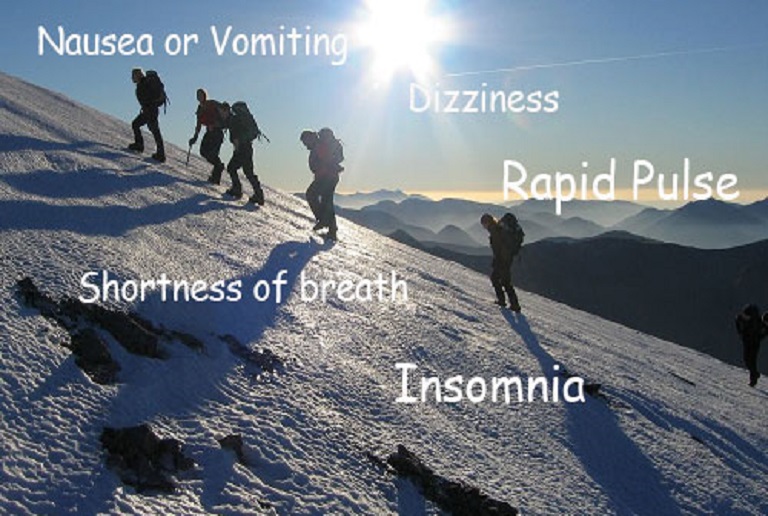 Altitude Sickness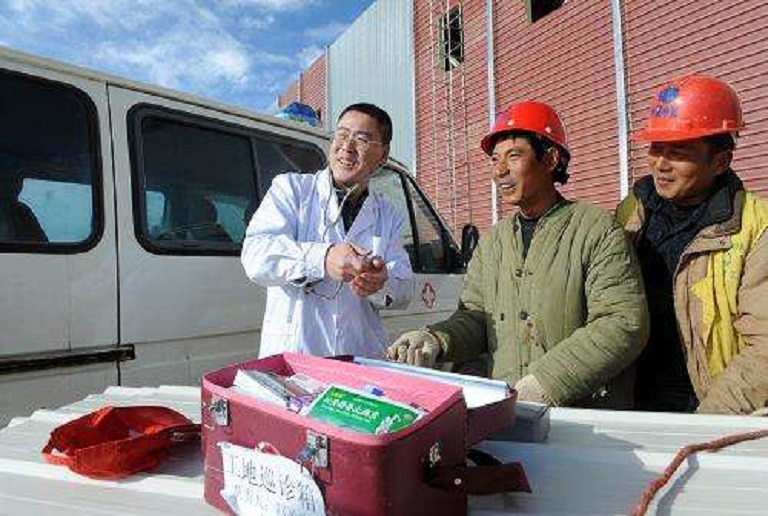 Medical Treatment
Eco-environment Protection
Qinghai-Tibet Plateau, alpine region with high altitude and extremely cold weather, where plants grow really slow and it's very time-consuming to recover once damaged. Passing through Hoh Xil Nature Reserve, Sanjiangyuan National Nature reserve and Qiangtang area, Qinghai Tibet Railway had to seek balance between human activities and nature protection, since former severer environment pollution and ecological damage occurred due to improper human development and utilization.
People around the world were afraid of continuous issues like reduction of forest and precious zoological and botanical resources, worse soil erosion, and frequent occurrence of natural disaster, etc once railway was planned on the fragile and unsteady district.
For the sake of ecological environment protection, the Tibet Railway adhered to concept of "environmental protection comes first" throughout the railroad design, construction and operation maintenance. They built 33 exclusive wildlife immigration channels to guarantee living environment of Tibetan Antelopes and other wild animals; the famous Qingshui River Bridge was built for this purpose. Aimed at preserving the small number of wetlands on plateau, workers built up the first constructed wetland in the world, raised artificial turf in desolated places and made rules of "Zero Sewage release" along the railway line.
These unique ideas applied to eco-environment design and construction, making the Qinghai Tibet Railway the first environmentally friendly rail line in China. In 2008, Golmud- Lhasa section of Qingzang Railway was rewarded National Environmentally Friendly Project.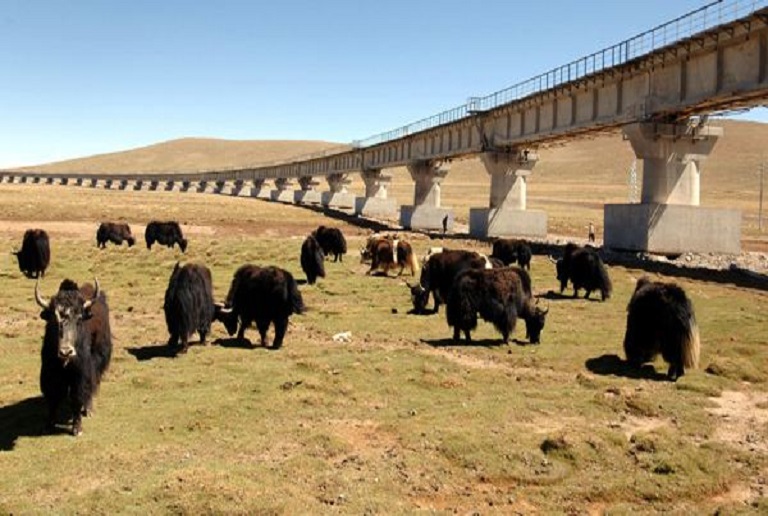 Tibetan Yaks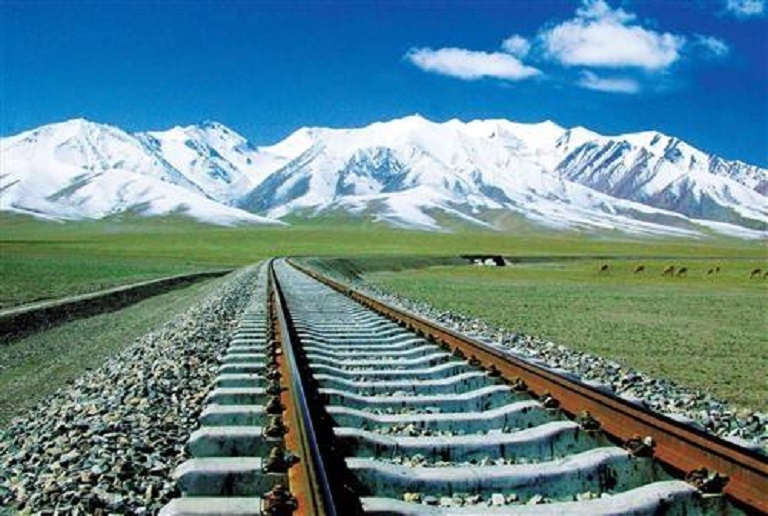 Green Corridor Along Tibetan Railway
Features of Tibet Train
Particular Train facilities are designed and equipped to improve passenger protection as the train runs quite a long way in Tibet plateau where at high elevation.
Enjoying the beautiful scenery outside the window is quite wonderful, but that depends greatly on how the travelers' physical condition is during the ride. To ensure passengers' safety, two sets of specialized oxygen supply systems are provided for acclimation on the each compartment. Moreover, professional doctors are arranged in case of emergency.
Because lots of wastes are produced by passengers on Qinghai Tibet Railway, traditional processing method can cause severe damage to Tibetan fragile and original natural environment. In order to dispose all human-made rubbish and respond to eco-environment theme, Tibet trains are required to be in fully closure all the way, except garbage disposal at some certain city stations.
The electronic display on the train will broadcast inner temperature, train speed and terminal information in Tibetan, Chinese and English, giving timely messages for guide. The NJ-2 diesel locomotive used on Tibet train engine are made by GE (General Electronic Company) while the Ministry of Railway imported in 2004 to fit thin air condition and specific geographic circumstance on Qinghai-Tibet Plateau.
And there are 3 kinds of carriages on the Tibet Train: hard seat, hard sleeper and soft sleeper to meet different needs of passengers. Obviously, price and seats conditions are different. The first class soft sleeper is the best choice for dozens of hrs in general.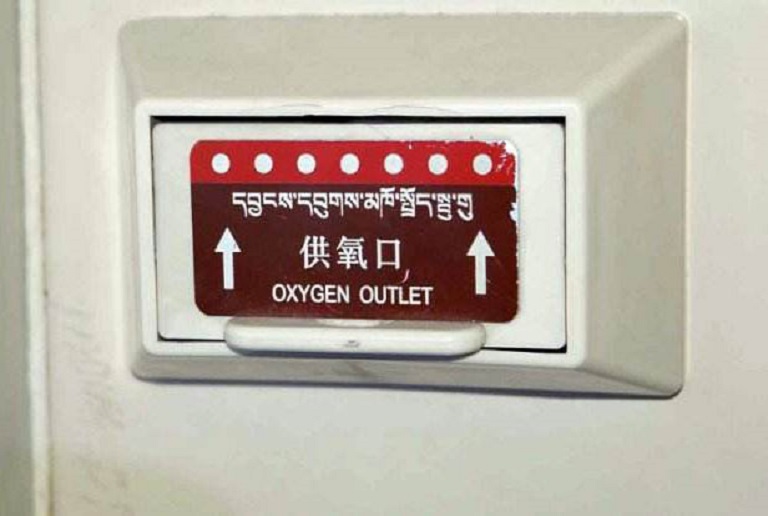 Oxygen Outlet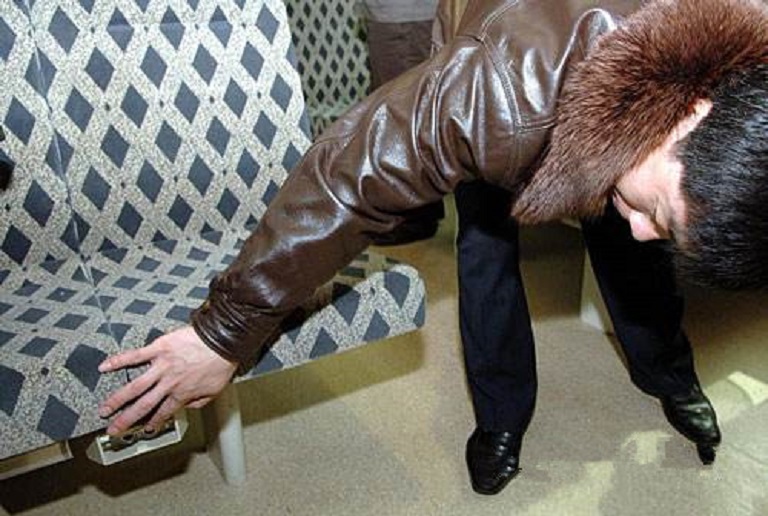 Oxygen outlet under seat
Significance and Present Situation
Being the first Tibet railway linking Tibet and other cities in China, Qinghai Tibet Railway, a world- famous and remarkable achievement in terms of engineering, has beautiful views along the rail line, is regarded as once in a lifetime train experience for travelers. According to reports on its 10th anniversary (2016), unexpected traffic dramatically increased to 115 billion passengers and 448 billion tons of cargo.
More than that, the Tibet Railway witnessed dramatic change of poverty and backwardness in Tibet region, prompting national unity and mutual prosperity of China. In particular, the operation of Tibet Railway facilitated economic development both in Tibet and Qinghai, a big progress in industry and tourism, together with exploitation of rich mineral resources. Railway brings a lower transportation cost and considerable tourism income for local Tibetan since trains starting running between Lhasa and eastern developed cities in China. Nowadays, this "Sky Road" is leading Tibet into urbanization, industrialization and modernization
Today, Qinghai Tibet Railways is the most popular way of entering and leaving Tibet when compared to flight and highway. Millions of tourists crowd for the mysterious Tibet. It has strengthened the connection between Tibet and other areas, realized cross-cultural communication and ethnic harmony by offering chance of getting in touch with distinctive Tibet region with a long history.
Outrageous is that, the volume of perennial frozen earth on the plateau has decreased from 1.5 million to 1.26 million square km, researchers with the Chinese Academy of Sciences (CAS) found after decades of study. Meteorological data indicates the average temperature on the plateau has risen by 1.8 degrees Celsius over the past three decades, higher than the national average temperature rise. On the contrary, the number of Tibet antelopes in Hoh Xil and nearby areas increased a lot, up to about 200,000 in 2016.
Inevitably, the global warming is an international environment issue, all the human beings on the earth have to pay close attention to subtle environmental changes and reduce environmental damage behaviors, otherwise at the expense of destroying fruits of ourselves and becoming victim of own deeds.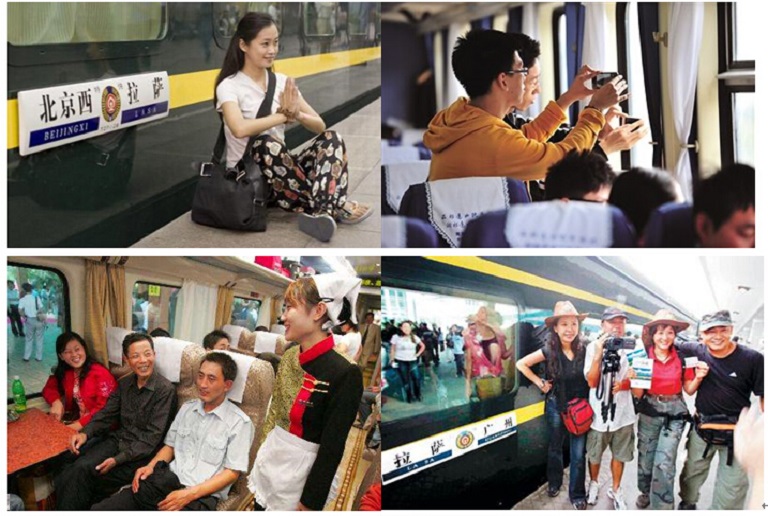 Qinghai Tibet Railway Tourists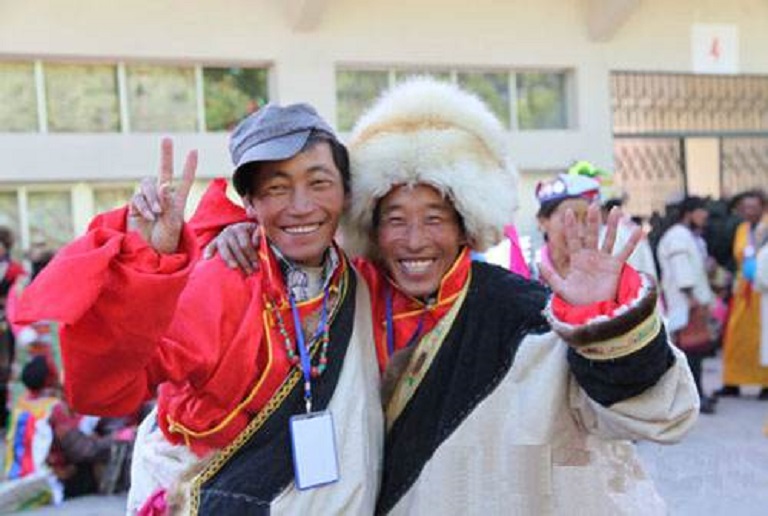 Local Tibetans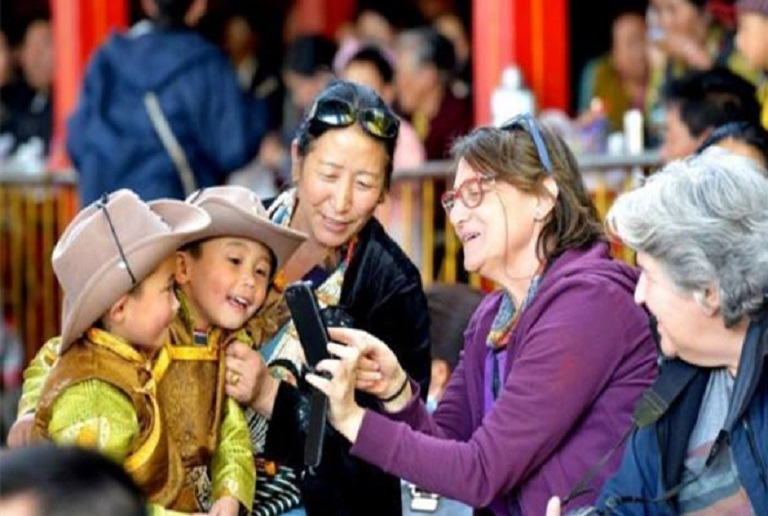 Cross-cultural Communication
Tibet Train Routes and Gateway Cities
More Information about Tibet Train
Recommended Tibet Train Tour Packages
Check out our most popular train tour packages departing from most popular gateway cities to Tibet - Beijing, Xian, Chengdu, Xining, Shanghai, etc. All packages are customizable according to your requirements. If you have more time, you can extend your trip from Lhasa to other popular destinations, such as Shigatse, Mount Everest, Nyingchi, Ngari, etc. Check more >Tibet Train Tours
Have a question? Get answers from our travel experts soon!
Your Question:

Your Name:

Your Email: