Hard Sleepers on Tibet Trains - the Second Class Tibet Train Tickets
14 December 2022
Last updated at 09:41
What is the Hard Sleeper?
The Hard Sleeper is a common kind of bunk which is provided in most regular trains in China, such as the K, T, Z, L trains. It is mostly chosen by passengers who travel long and need to stay overnight on the train. Currently all trains from mainland cities, such as Beijing, Chengdu, Shanghai, etc, provide plenty of Hard Sleepers for passengers to travel to Tibet.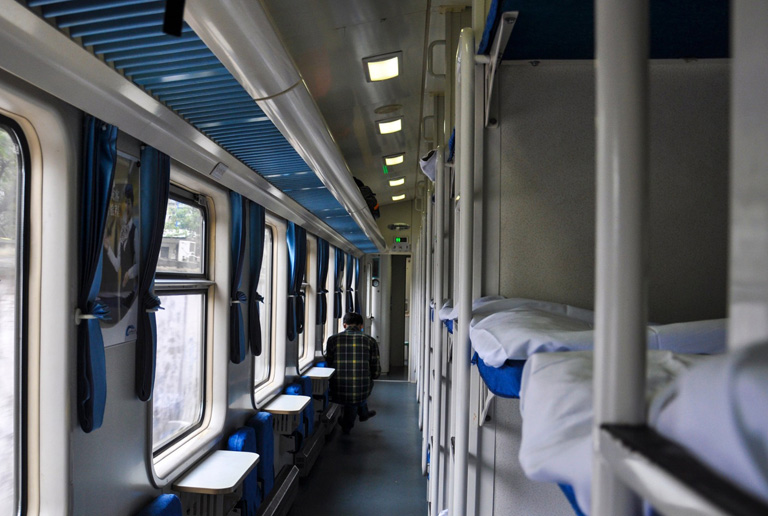 Hard Sleepers Carriage on Tibet Train
Facilities and Amenities in Hard Sleeper Carriage
Prices of Hard Sleepers for Top Tibet Train Routes
Currently, there are Hard Sleeper tickets selling for the trains to Lhasa from Beijing, Chengdu, Shanghai, Xian, Xining, Lanzhou, Chongqing and Guangzhou. The prices are lower than the Hard Sleepers. Travelers have to stay for two nights if taking a train to Lhasa from Beijing, Chengdu, Shanghai, Guangzhou and Chongqing.
Important Notice: Tibet Train tickets are always in short supply, so you'd better confirm your trip and book the train tickets as early as possible. Currently passenger can book the train ticket 30 days in advance.) Check our popular Tibet Train Tours.
Comparison between Soft Sleeper and Hard Sleeper
Generally speaking, the Soft Sleeper Compartments are more luxury than the Hard Sleeper Compartments, and provide larger space, more facilities. Check following form to get a brief comparison.
| | Soft Sleeper | Hard Sleeper |
| --- | --- | --- |
| Amount of Sleepers | 4 | 6 |
| Size of Sleeper | Width:0.7m/Length:1.9m | Width:0.5m/Length:1.8m |
| TV | Yes | No |
| Power Supply | Yes | No |
| Vacuum Flask | Yes | Yes |
| Door | Yes | No |
Learn more about Soft Sleeper and Hard Sleeper >
According to our local experience, we strongly suggest travelers choose the Soft Sleeper instead of the Hard Sleeper and Hard Seat to ensure a more comfortable and safer trip because the Tibet Train ride is once-in-a-lifetime experience. And passengers will have to stay two nights on the train if he/she takes a train from Beijing, Chengdu, Shanghai, etc.
Useful Tips on Sleepers on Tibet Trains
1. If you are traveling to Lhasa from Beijing, Shanghai, Chengdu, you are strongly suggested to take the Soft Sleepers because you need to spend two nights on the train. Book Soft Sleeper Ticket as early as possible because each train has only about 72 Soft Sleepers. Currently passenger can book the train ticket 30 days in advance.
2. Tibet Discovery can help book train ticket for travelers who are booking Tibet train tour packages with us. Since the train tickets are always in a short supply, which makes it much difficult for travelers to book independently. So we will charge a service fee for the train booking in the tourist peak season.
3. Tibet Travel Permit is required when getting on the train.
How to Plan A Tibet Tour
Tibet Train Routes and Gateway Cities
More Information about Tibet Train
Recommended Tibet Train Tour Packages
Check out our most popular train tour packages departing from most popular gateway cities to Tibet - Beijing, Xian, Chengdu, Xining, Shanghai, etc. All packages are customizable according to your requirements. If you have more time, you can extend your trip from Lhasa to other popular destinations, such as Shigatse, Mount Everest, Nyingchi, Ngari, etc. Check more >Tibet Train Tours
Have a question? Get answers from our travel experts soon!
Your Question:

Your Name:

Your Email: