Zhangmu hotels and accommodation
Zhangmu is known as the "gate of Tibet". Whatever you travel from Lhasa to Nepal or from Nepal inbord to Tibet, Zhangmu is the only way. Consequently, Zhangmu is famous "noisy town". There are several foreign hotels which are equipped basically. The food in Zhangmu is amazing, you can taste some Tibetan food or Nepal food. Moreover, there are a lot of souvenirs selling here. They are cheap and special.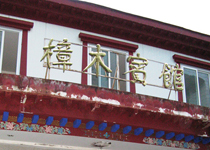 Guest Impression:
The only good thing about the room was the view
Unique hotel
Surroundings:
Mt. Everest

,
Zhangmu Hotel is located at the lower end of the town near the customs post.Zhangmu Hotel which is investigated by the government had modern and luxurious rooms. You can get a beautiful mountain views from the overpriced back rooms. The massage center which is operated by the hotel helps you release fatigue.
...read more>>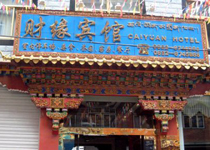 Guest Impression:
Newest hotel in Zhangmu
Appreciated the electricity and hot water
Succeed at being a 3-star hotel
Surroundings:
Mt. Everest

,
Caiyuan Hotel is one of the newest hotel in Zhangmu at the border of Tibet and Nepal. The rooms have electricity, lots of running hot water, very nice sound of waterfalls outside the window. The rooms are pretty good too, there was lots of lights in the room. This hotel can be regarded as a 3 star standard.Since this is your first stop from Tingri, you will appreciate the electricity and hot water.
...read more>>
Room Type
Bed Type
Breakfast
Internet
Book
Standard Room
Twin Bed
Included
Available
Enquiry

Air conditioner, Coffe maker

Single Room
King Bed
Included
Available
Enquiry

24-hour hot water supply, telephone