Everest Hotel - Recommended Hotels in Everest for 2020/2021
Mount Everest is a great place to admire the beauty and wonders of nature. Stay overnight in Mount Everest and you will get a precious opportunity to feast your eyes on amazing sunset, dazzling starry sky and charming sunrise. There are three places in Everest you can stay in – Rongbuk Monastery Guesthouse, Tent Guesthouses and Sightseeing Rongphu Hotel. All of them offer very basic accommodation, but you are sure to get an unforgettable adventure.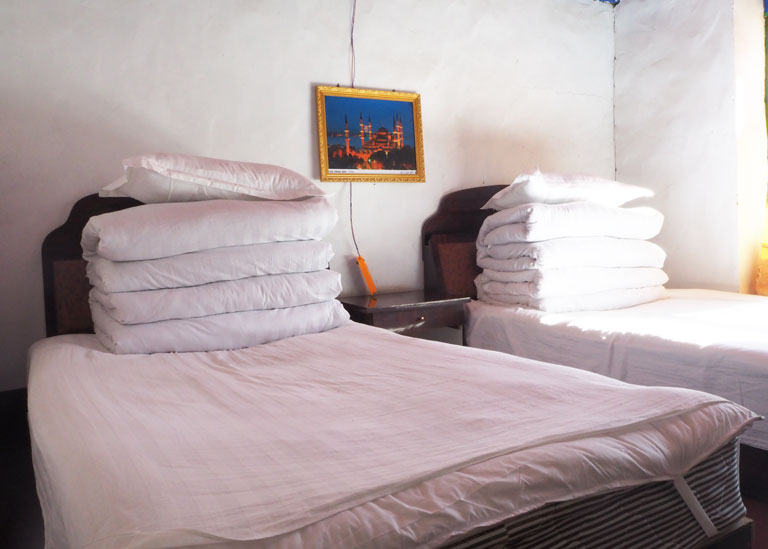 Guest Impression:
Nice mountain view
Great location
Surroundings:
Mt. Everest

,

Rongbuk Monastery

,
Located opposite Rongbuk Monastery, Rongbuk Monastery Guesthouse is a small guesthouse with a courtyard in center. In such a harsh geographical condition, Rongbuk Monastery Guesthouse must be a good choice to offer a relatively comfortable accommodation. There are 20 Standard Rooms and 5 Quintuple Rooms without independent toilets. The facilities in each room include beds with electric blankets, power socket, a mirror, a lamp, a hot water bottle, a table, a washbasin without tap, dixie cups and a bucket. In spite of the barely-furnished room, you can have a warm night from the strong wind and low temperature. From the window of the room, you are able to have a good view of the snow-capped mountains. Some rooms provide a sight of Mount Everest.
There is a restaurant offering Chinese food and various drinks (coffee and tea) at a higher price compared with the restaurants in cities. Dining time is not limited, but you have to wait sometimes. In the center of dining room, there are two stoves and you can keep your body warm while waiting.
...read more>>
Room Type
Bed Type
Breakfast
Internet
Standard Room
Twin Bed
Not Included
Unavailable

Electric Blanket, Drinking Water

Quintuple Room
Five Bed
Not Included
Unavailable

Electric Blanket, Drinking Water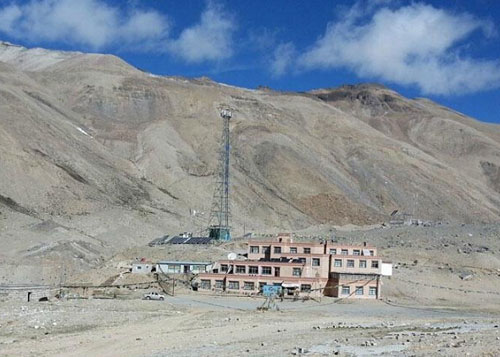 Guest Impression:
Small but warm
Great experience
Surroundings:
Mt. Everest

,
Sightseeing Hotel Rongphu is a three-storey hotel opposite Rongbuk Monastery. It is a good hotel in Everest but rather basic compared with the hotels in cities or even counties. There are several rooms and only one crude toilet in every floor. In the room, you can find simple toiletries, water tap (only cool water available), and water bottle with hot water. There is no heating but plenty of quilts are provided for warm. The electric blankets on beds are available as well. The highlight is that you will have a magnificent view of Mount Everest and Rongbuk Monastery from Sightseeing Hotel. There is restaurant well-heated by yak dungs fire and it offers good food.
Note: Sightseeing Hotel Rongphu is under renovation and can't be booked now. The reopening time is unsure but we will keep our information updated. After the renovation, the accommodation will be improved much better.
...read more>>
Room Type
Bed Type
Breakfast
Internet
Single Room
Beds
Included
Unavailable

Hot water
Guest Impression:
Small but warm
Great experience
Surroundings:
Mt. Everest

,
The Tent Guesthouses will provide you once-in-a-lifetime experience to spend the night – in the shadow of Mount Everest. Located near Rongbuk Monastery, there are many tents operated by different Tibetan nomads. Some tents are divided into two or three compartments, and some tents have only one room. The tents with single room are made of yak hair. These yak hair tenements are surprisingly robust and comfortable, as the yak hair can withstand both downpours and strong sunshine. In every tent, facilities include water bottle, power sockets, tables, and stoves. There are about 10 beds in one tent and you have to share one room with other tourists. There is no big restaurant nearby, but paid basic food is provided by the owners of these guesthouses. In case that the food is not good enough for you, it is recommend to prepare some food or snacks before visiting Mount Everest. In this tent village, only one rather rough toilet without washing area outside the tents and you need to pay for it.
Opening Time
The Tent Guesthouses are only available from late April to early October because the owners will leave for home during the extremely cold winter. The availability depends on the weather and volume of tourists. If the tent village is absent or you prefer an independent room, it is available to accommodate at Rongbuk Monastery Guesthouse.
...read more>>
Room Type
Bed Type
Breakfast
Internet
Guest room
Beds
Included
Unavailable

Hot water