Wing Zeng - Our Tibet & China Travel Consultant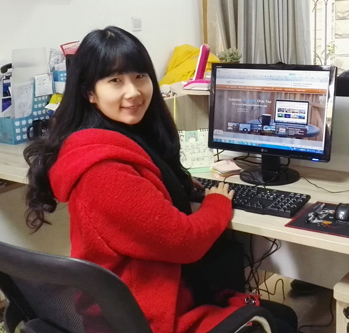 Expertise
Tibet

Lhasa, Namtso Lake, Shigatse, Gyantse, Everest, Mount Kailash

China

Shanghai, Beijing, Xian, Guilin, Chengdu, Xiamen, Fujian Tulou
Why not take the advantages of Wing's travel experience to design a trip just for you, that suits your budget and interests. Her passion to service you never fades away!
OR Call her at +86-13980722408.
Biography


Hello there, my dear friends, I'm Wing, your travel consultant from Chengdu Bamboo International Tours.

Either travelling or reading, body or soul, there must be one on the road. Accordingly, travelling and reading are two important components of my life just like many of you. No matter you're in pursuit for a break from normal life, for something new and exotic in the distance, for delicacy, culture, friendship, horizon, and so on. You'll never be disappointed to come to China Discovery.

Why still hesitate? I promise to try my best to offer you the most professional suggestions.


Read My Tibet Trip Story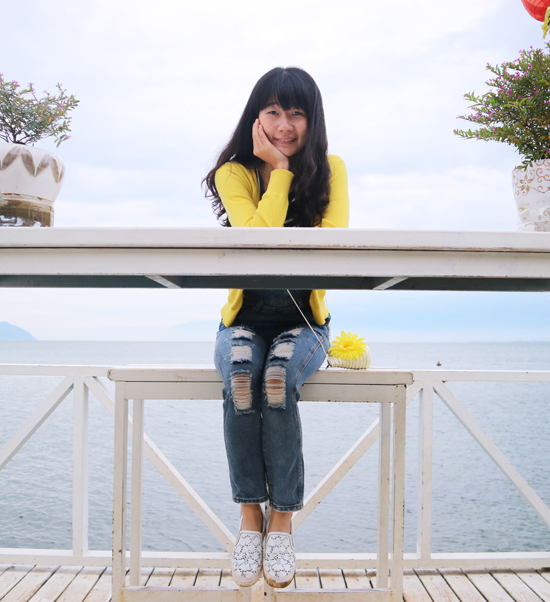 Tibet & China Travel Tips from Wing
Can't find the answers you want? Email or call me at +86-13980722408. . , and I will get back to you immediately with full passion and consideration.
When is the best time for Tibet tour?

It is suitable for travel to Tibet from April to early November, and the best time is August and September. But if you only stay in Lhasa, you can go there any time of the year. Get real time weather report in different places of Tibet.

When is the best time for Everest tour?

Early May and early October are the best time to visit Mt. Everest. Due to the clear weather, you have great chance to see Mt. Everest's true face (if you are lucky). From December to February, you'd better not to go to this area because it is too cold - except you are real Great Adventure People.

Can I travel with children?

Tibet may not be an ideal destination for young Children. The climate and generally harsher conditions in Tibet may not be ideal for young children. The sights and attractions are not those which children like to visit and facilities will be very primitive. If you do decide to bring your young child to Tibet please ensure that you bring all your child's daily needs with you.

Are the Tibetan dogs are dangerous?

Tibetan dogs are dangerous. Do not approach any stray or wild dogs you see and carry a stick if you plan to wander off on your own or at any time after dark.

What kind of Tibet travel documents I need?

Besides a valid passport and a valid Chinese visa, you need two different kinds of permits for traveling in Tibet: the entry permit (TTB permit) and the Aliens' travel permit (if you want to visit the unopened area in Tibet).
Dear Wing,
It was really lovely to receive your email. Thank you. We really appreciate your concern and your help by sending us the information about protecting ourselves from COVID-19.
We are both well thank you. We are mostly staying at home as advised by our Government. We don't have full lock down but most people are staying at home unless they are still working or they have to go out to do essential things like food shopping, visiting the pharmacy or Doctor. We are still allowed to go out to exercise but all gyms are closed and most parks and beaches are now closed. Everybody 70 years and over and anyone with a chronic health condition are advised to self-isolate at home the majority of the time. 
We are following China's example. Many people are getting fines for not social distancing. The strict rules seem to be working. We will wait and see.
We hope you, your family and colleagues are well. We hope that it won't be too long before we can visit China again.
Best regards from Anne and Louis.
April 6, 2020
Dear Ms. Wing Zeng,
Thank you for your kind considerations. We are all healthy without any corona symptoms.
Once again, thank you so much for organizing such a wonderful China tour for us. Everything was perfect: The guides, the hotels, the meals, just everything.
And thank you for the useful coronavirus prevention handbook.
I hope everything is fine for you and your family, as well.
Best regards,
Magnus
April 1, 2020
Dear Wing Zheng,
This is the message I sent to my friends over the world. I have also written an article on our journey in Tibet, which will appear this saturday in our local daily newspaper. It is in French and will be accompanied by some photos. Attached is the article. You can also find it on site lemauricien.com ( section FORUM: https://www.lemauricien.com/article/pres-du-ciel-au-pays-des-neiges-le-tibet/).
Thank you Wing Zheng
Paula
Below is the article shared by Paula in the local newpaper.
Near the Sky, in the Land of Snow: Tibet
If, so close to the sky.
And the stars, our beautiful, bright and pure friends leaning towards us with delicacy, understanding our great fatigue. Become one of them!
We finally arrived, on the roof of the world, after 22 hours of train, of the city of Xining, this train which crosses China on 4561 kilometers of Beijing with Lhasa, of which 550 kms on the permafrost (lands frozen permanently) , crossing the highest tunnel in the world at 4.905 meters altitude, completed in 2008.
The comfort of our "soft" berths (four berths instead of six), the friendly presence of our young traveling companions - so many young Chinese tourists! we talk to each other, we share treats - set the tone for this unique journey. We are intoxicated with grandiose landscapes, admiring the technological prowess set up for this train the highest in the world. What is not done for the hydraulic and geothermal resources of Tibet, its reserves of lithium, uranium, tin, copper, gold, bauxite, chromium, iron, manganese ...? Some cars are pressurized; oxygen is within our reach in case of discomfort. Fortunately, only our ears suffer a little, like taking off or landing an airplane. We climb, slowly, slowly (30 kms / hour?) Between drowsiness and awakening of all the senses to miss nothing of the unique spectacle unfolds before our eyes. Yaks, Tibetan dwellings surrounded by Yak dung walls, seas of rapeseed spreading to infinity, lakes, torrents ... It is a creation and perpetual recreation. The state of the toilet is inconvenient but we left for a unique adventure.
Lhasa, finally.
Weird sensation. No guide. We are headed outside the airport for the control of papers. Special permit. Would it be enough? The heart beats a little faster. The altitude is the cause - we are at 3600 meters and fortunately the 22 hours spent on the train have gradually acclimatized - but also the strong presence of Chinese police forces. We change universe. Kunming, Dali, Liqiang and Xining, Chinese cities that we visited with great happiness, are fading.
The images of Yunnan are far away - Western Hills, Dragon Gate at more than 2500 meters, Stone Forest of Kunming; the Three Dali Pagodas, the ancient and picturesque city of Liqiang, the Bai and the Naxi women, a matriarchal society, the spectacular Tiger Leaping Gorge at 3780 meters, the Snow Dragon Jade Dragon, Shangri-La, a mythical city on the borders of Tibet , perfect society in the image of paradise, invented by James Hilton in his novel " Lost Horizon " (1933).
Confusing arrival. Physically, mentally, we switch. But the guide is there outside the protected perimeter. Tibetan, about thirty years old, face burnt by the air of his mountain village that he regains in the dead season, Pipo - a nickname that makes our life easier - is there. He will always be at our side, with his eternal hat for site visits, checkpoints , attentive, discreet, helpful. Also effective for dealing with moments of crisis such as the cancellation of our return flight from Shigatse to Chengdu due to sudden flooding and its detrimental effect on subsequent flights to Kuala Lumpur.
In the Meditative Silence of Gandan Monastery, at the entrance to an old library
The Gandan Monastery, closer to the sky
Yak Butter Offerings
Never hotel was as welcome as the Shangri-La with its airy architecture, peaceful atmosphere. And yet we have known others of the same category. But here, everything is fine, subtle. And there is an Oxygen Lounge and a medical center to look after us. The images of the shopping city, the obstructed streets of work, not very in agreement with what we were waiting for, quickly disappear. Breathe, breathe, eyes always turned towards this sky and these stars so close ....
The heart is racing, exaltation. Not for the city itself, which in fact does not offer aesthetically beautiful perspectives. But there is the Potala Palace, "dzong"or fortress, rebuilt by the 5th Dalai Lama, Lobsang Gyatso (1607-1682). White Palace, district of residence, offices, seminary and printing, Red Palace dedicated to the religious study and prayers, sheltering stupas (sacred burials) of eight Dalai-lamas. Admire the stupa of the 5th of them, built in 1691, this beautiful structure of sandalwood, plated with gold leaf (3727 kgs) and set with diamonds, pearls, agates ... And what about thangkas (paintings on canvas) cotton or silk, representing Sakyamuni and deities such as Tara, and mandalas (spiritual representations of the universe)? We navigate (rather up and down constantly) in a world of stages, loaded with symbolism.
Do not hurry even if the visit of the Potala is limited to 2300 tickets per day and the duration to one hour. We arrive, we arrive. The fatigue is there but Pipo encourages us gracefully to go up, to go up.
After the Potala, it is the temple of Jokhang, "house of Jowo" in reference to the famous statue that it houses, representing the young Buddha, who was sculpted during his lifetime according to the myths and brought to Tibet by the Princess Wencheng (around 623-680), wife of King Songtsen Gampo. The Tibetan tradition attributes the introduction of Buddhism and the founding of Jokhang to two queens, the king's wives, Princess Wencheng from Xian and Princess Bhrikuti Devi from Nepal. Located in the Barkhor district, it is the first Buddhist temple built in Tibet, the spiritual heart of Lhasa and a place of pilgrimage for centuries.
Many pilgrims, having crossed high passes, achieve meter by meter their way of prayer (pilgrimage or kora that dot the Tibetan soil) around the Jokhang. They progress on the ritual circuit (outer courtyard and entrance porch of the temple) by making kjangchag, prostrations consisting of flinging down, to get up and start again where the hands or the forehead touched the ground . It's impressive especially at night. Always these jewels of stars that add beauty to these ancient gestures, so full of fervor. Fervor lost by us, too imbued with materialism.
But Tibet itself, at least what we see on the streets of Lhasa, is won by this evil of the century. Economic survival, new aspirations of the younger generations, change of socio-cultural and political context (young people must register in school up to 15 years before attending monasteries if they wish to become monks), new winds blow on mountains and valleys. And this, despite the desire to show the historical ties of fraternity and equality between China and Tibet, through the political alliance dating back more than 1400 years between the Emperor Songtsen Gampo and Princess Wencheng during the dynasty Tang.
Spectacular historical-political play "Princess Wencheng" with more than 800 performers today, was a propaganda theatrical piece written by Tian Han in 1960s China on the theme of class struggle between Tibetan landowners. and slaves, of the conflict between Chinese civilization and Tibetan culture presented as ignorant and latecomers, of the interest for Tibet to be part of China. Zhou Enlai, a subtle politician, intervened personally to propose that the theme of the class struggle be replaced by that of the union of peoples through marriage.
After having climbed between 400 and 500 steps, on a hill arranged in huge outdoor theater (25000 m2 and accommodating 4000 spectators), we attend five acts "Charm of Ancient Tang Dynasty", "Buddhist Music of Heaven and Earth", "Great Beauty of Tibetan Dance", "God of the Plateau" and "Harmonious Beauty between Tibetan and Han". Under the stars, the 3D decorations of the Potala Palace and the Jokhang Temple, dances and music, artificial snow falling on the spectators to accompany Princess Wencheng in her long journey to Songtsen Gampo, hold in suspense. The plea to eradicate poverty, relieve humble and old, strengthen the harmony between the two peoples through his arrival in Tibet spoils our pleasure a little bit by bringing us back to the hard contemporary reality of Tibetans.
Tibetan Buddhism:
some notions of neophyte
After visiting Norbulingka (the Dalai Lama's summer palace), we enter the Ganden Monastery, founded by Tsongkhapa Lozang-dragpa (1357-1419) in 1409, and the Drepung Monastery, the largest Tibetan monastery and school. mother of the Dalai Lamas, founded in 1416 by Jamyang Chöge Tashi Palden (1397-1449), disciple of Tsongkhapa. These two monasteries are located on mountains, Ganden at 4300 meters. Of Gelug obedience (see below), they are known for their erudition. Libraries and ancient scrolls of documentation make us hover in another world, of silence and love of knowledge to be transmitted. So many monks who, as in the West, day and night, translate, reproduce in the fidelity of the Word and self-denial. So many treasure rooms of knowledge, so many relics and Buddha statues that can barely be memorized - absolute prohibition to take pictures - so many veneration rooms with caps of different colors depending on the schools. The rooms, dark, smell of yak butter as wax in cups decorated with wicks or candles. It's hard sometimes to breathe. Among the Buddhas, past, present and future, Maitreya, the "benevolent" in Sanskrit, is the next Buddha to come when the Dharma, the teaching of Buddha Shakyamuni, would have disappeared. He has eyes that speak and hands making the sign of teaching. A special bond is created with Maitreya. Go find out why.
Pipo, our guide, completes as much as he can our fragmentary information on Tibetan Buddhism. The latter is in the vajrayana movement, different from the hinayana, the liberation for oneself, close to the mahayana "to be promised to awakening but one stays in samsara in order to help the others to free themselves" .
The most famous llamas are:
- The Dalai Lama "ocean of wisdom", a manifestation of Avalokiteshvara, bodhisattva of compassion
- The Panchen Lama, "great scholar"
-The karmapa, "manifestation of the activity of all Buddhas"
Four major lines or schools (hats of different colors) are to be distinguished:
- Sakyapa focused on asceticism, the white caps of the color of the gray walls of his monastery;
- Gelugpa on erudition, yellow caps. The Dalai-Lamas tradition, founded in the fifteenth century by Tsongkhapa, aims to subordinate tantric practices to basic textual training and advocates strict celibacy. Gelug = Virtuous;
- Kagyu on oral transmission, black caps;
- Nyingma on meditation, red hats. The oldest and the most oriented to the esoteric aspects of Tantrism with a central role to the devotion of the master. Nying = old.
We often lose ourselves in the explanations but retain the meanings of symbols including: the Lung-ta or "wind horse" which brings peace, wealth and harmony and the Tashi Tagye or the "eight symbols of auspicious". They are the white conch, which awakens the sleeping beings of ignorance and incites them to perform their own good and that of others; the banner of victory, which attests to the victory of wisdom over ignorance and obstacles; the precious parasol, which protects the beings of the three lower worlds: hell, greedy spirits and animals; the wheel of dharma (teaching), which represents the unity of all things; the two golden fishes, symbolizing the liberation of beings from the ocean of suffering; the endless knot, which represents the interdependence of all things; the lotus flower, which represents the purification of the body, the word and the spirit, and the flowering of beneficial acts; and finally, the treasure vase, which symbolizes longevity, wealth and prosperity.
Spirit of mountains, valleys and lakes
We leave Lhasa by bus for Shigatse (300 kms and 8 hours of travel with stop for visits). Without having foreseen it, it is in the footsteps of Alexandra David-Néel (1), explorer of Tibet and orientalist who left from Sikkim in 1916 until Shigatse, that its numerous writings come back to life. All documentation with rigorous observation in his travel diaries.
It is impossible to translate the impression of infinity, of timelessness of what surrounds us and of our smallness of men and women in the face of nature that defies our senses. The winding roads, leaning against the mountains and overlooking cliffs sow dizziness and admiration of both the natural wonders and work, the spirituality of humans. We can feel the presence of the "dakinis" of wisdom, these "sky dancers" who open the way to inner liberation.
White scarves tied to tree branches or ropes, prayer flags stand on mountains, hills and peaks. The flags are made of five colors, embodying the different elements. Blue represents space (the celestial vault); the white air (or the wind, the clouds); red fire; green water; yellow (or orange) earth. On these colors are printed sacred formulas (mantras or sutras) and symbols among which the dragon (the power), the Garuda (wisdom), the snow lion (joy without fear) and the tiger (the trust).
This tradition comes from the Bön tradition, with "priests-shamans" , indigenous religion at the origin of Tibetan culture and spirituality.
According to animistic and shamanic beliefs, Bönpos sought to appease local gods and spirits of mountains, valleys, and lakes with rituals and offerings. They would have also used strips of cloth on which sacred symbols were painted to pacify nature and receive the blessings of the gods. Thus, even today the wind caresses the sacred formulas printed on the flags, transmits them to the gods and to all those whom it touches in its race.
Eyes still dazzled, we pass by Gamba Pass (4,998 meters), where Tibetans, dressed in long coats, offer tourists to take pictures with huge dogs with hair around their necks, yaks and decorated lambs. It's amazing and amazing. More laces and dives on rivers, torrents and we are in front of Lake Yamdrok 90 km from Gyantse. The third of the sacred lakes of Tibet. The water is turquoise as the name suggests, guarded by a goddess. Clouds playing in the blue sky, it dries intermittently. It's cold but the fog lace that envelops the lake at times gives the impression that the goddess with her beautiful hair welcomes us and blesses us.
After the Karola glacier at 5560 meters, it is the city of Gyantse (3977 meters), its fort and its monastery. This is the "heroic city" because in 1904, 500 Tibetan soldiers held the fortress for several days before being defeated by British forces during the invasion of the British Indian army. On Mount Dzongri, near the fort, is the Palcho Monastery and its literally kumbum (100,000 images), the largest chörten (sacred tombs) of Tibet. As everywhere else, pilgrims turn the rollers (mills) to prayer with the strength of the arms. And last monastery of our course, that of Tashilhunpo "all fortune and happiness gathered here", in Shigatse, gelug monastery, built in 1477, seat of panchen-lamas. Large monastic complex, dominated by the golden roofs of the chapels dedicated to the deceased panchen-lamas, it consists of several buildings, the main one being the temple of Maitreya. This red-stone temple, built in 1914 by the 9th Panchen Lama, houses a huge golden statue of Maitreya, the Buddha of the future, which measures 26 meters high (250 kg of gold). It contains other priceless treasures such as the sumptuous burial chamber of the 4th Panchen Lama. The interior is decorated with 85 kg of gold, 15 tons of silver and a multitude of precious stones.
Om Mani Padme Hum
Om Mani Padme Hum, "Jewel in the Lotus," aloud or inwardly, this mantra is an invocation to the benevolent and powerful attention of Chenrezig, the expression of the Buddha's compassion.
Each syllable purifies a veil and corresponds to one of the six wisdoms:
• OM: body veil / wisdom of stability.
• MA: veil of the word / wisdom that fulfills
• NI: veil of the spirit / wisdom emanating from oneself
• PAD: veil of conflicting emotions / wisdom that embraces
• ME: veil of substantial existence / discriminant wisdom
• HUM: veil that covers mirror-like knowledge / wisdom
In the land of the snow, written, painted, engraved on the stone, sung, recited with the mala (rosary), the Om Mani Padme Hum overflows the borders of Tibet. Purifying the sails of existence and introducing wisdom.
With men and women from all walks of life.
With the nations. Still, one must wait for many turns of the wheel of the Dharma.
Yes, so close to Heaven.
----
(1) First woman of European descent to stay in Tibet. Opera singer and feminist, journalist and anarchist, writer and explorer, Freemason and Buddhist. See, among others
• Journey of a Parisienne to Lhasa (Plon, 1927)
• Mystics and magicians of Tibet (Plon, 1929)
• Lamaic Initiations (Pygmalion, 1930)
• The superhuman life of Guésar de Ling: The Tibetan Iliad , (Editions du Rocher, 1931) - with the collaboration of Lama Yongden
• In the country of brigands-gentlemen (Plon, 1933)
• The Lama with the five wisdoms (Plon, 1935)
• Magic of love and black magic. Scenes from Unknown Tibet (Plon, 1938)
• Buddhism: its doctrines and methods (Éditions du Rocher, 1939)
August 2, 2018
Dear Wing,
I am back to Malaysia - thank you for arranging the tours in Yunnan and Tibet for us. We had a good time and thank you also for taking care of the small emergency on our last day in Tibet. The Thangka Hotel was very comfortable - everyone was very tired so we all slept well.
It was very kind of you to organise the gifts. Hotels in Dali and Lijiang were not so luxurious but they were very very well located so we appreciated that.
Out of the 4 guides on this trip, Ivy was the best and we would highly recommend her for other English-speaking tourists that you may have. Nancy in Dali and Pippo in Tibet were both also very helpful.
Thank you once again for arranging the itinerary. It was a very nice holiday overall.
Best regards,
Elaine
July 23, 2018
Dear Wing,
The entire tour itinerary was well planned-out and complete, as we got to see many attractions and experienced a new culture and foods. Also, there was sufficient free time to further explore Tibet on our own. Our tour guide (Dzunju) was extremely knowledgeable and enthusiastic about Buddhism, which is vital to understand more fully Tibetan history and culture. We would strongly recommend your services to our friends and family who would be interest in traveling to Tibet or mainland China.
Two suggestions: (i) with regards to Day 8 (Lhasa - Gyantse - Shigatse), we suggest to stay overnight at Gyantse to have more time to visit the Palkor Monestary and castle; and (ii) with regards to Day 10 (Everest Base Camp, EBC – Sakya - Shigatse), instead of returning and staying overnight at Shigatse, we would suggest to stay overnight at Sakya in order to have more time to visit the Sakya Monastery.
If I come to China again, most definitely I would use your service again.
Winnie Yueh
The following pictures were shared by Winnie.
Potala Palace in Lhasa
Winnie's Great Tibet Tour
Hiking on EBC in Shigatse
Winnie with Our Professional Tibet Consultant
November 21, 2017
Dear Wing Zeng,
We are now back in Sweden after our trip to Tibet. We are very satisfied and the tour was wonderful. Thank you for all your help.
Best regards
Johan
May 15, 2017
Have a question? Get answers from our travel experts soon!
Your Question:

Your Name:

Your Email: