Tracy - Experienced Tibet Travel Expert
Expertise
Tibet

Lhasa, Namtso Lake, Shigatse, Gyantse, Everest...

China's Other Regions

China City Tour, Short Trips, Family Travel, Hiking, etc.
Why not take the advantages of Tracy's experience & knowledge to design a trip just for you, that suits your budget and interests. Her passion for travel and help never fades away!
OR Call her at +86-28-85227275.
Biography


Hi, I am Tracy from Tibet Discovery. I love traveling, and the most attractive parts for me during trips are to see different things, to meet different people, and to have different experiences. All those make me a better person who love life and enjoy life.

I dream to travel around the world, and I have always been doing this. Would you like to come with me? I am here and would like to be helpful.

As a travel consultant, I am working hard and learning broad. I would like to offer you all the information I know and create a wonderful tour for you!


Tibet Travel Tips from Tracy
Can't find the answers you want? Email or call me at +86-28-85227275, and I will get back to you immediately with full passion and consideration.
Is independent tour allowed in Tibet?

In order to protect the centuries-old cultural relics, Tibetan fragile environment and respect the tradition of Tibetan people and considering the limited reception capacity in Tibet, all non-Chinese passport holders must travel Tibet with a licensed agency.

What documents do I need if I am planning to travel to Tibet?

First, you need to have a valid passport, and then apply for a valid Chinese visa for your travel to China. A Tibet Travel Permit (sometimes people call it Entry permit or TTB Permit) is needed for your Tibet tour. More visas or permits, like Aliens' Travel Permit, Military Permit and Border Pass, Group Visa are also required if you want to visit more further regions outside Lhasa, Shigatse and Gyantse.

How to Get to Tibet?

Basically you have two options – flight and train. Currently, you can take a flight to Lhasa from Beijing(4.5hrs), Xian(3.7hrs), Chengdu(2.5hrs), Chongqing(3hrs), Kunming(3hrs), Kathmandu (1.5hrs), etc. Among all these cities, Chengdu and Xian have more frequent flights to Lhasa. If you prefer a train travel, you can take a train to Tibet from Beijing(40.5hrs), Xian(32hrs), Chengdu(43hrs), Shanghai(47hrs), Chongqing(42hrs), Lanzhou(25hrs), Xining(22hrs), Guangzhou(54hrs).

When is the best time to visit Tibet?

The scenery in Tibet varies with different seasons and different regions. Generally, it is suitable to travel to Tibet from April to October to visit different destinations in Tibet.

How to Avoid High Altitude Sickness?

Before visiting Tibet, you need to keep physically and mentally healthy. Taking a physical examination and consulting your doctor for advice are also important. It is also helpful to travel from lower altitudes to higher altitudes to acclimatize your body to the altitude gradually. During your journey in Tibet, remember to avoid strenuous activities and always walk at a slow pace and take deep breaths.

Is there any age limit for travelers to Tibet?

No. There is not any age limit for travelers who plan to visit Tibet. And it all depends on your physical condition. It will be dangerous to visit Tibet if you are suffering from heavy cold, severe anemia, high blood pressure, high blood pressure, heart disease or any other breathing diseases, because they may cause serious high altitude sickness.

What are the hotels like in Tibet?

Tourism in Tibet has developed a lot in recent years and hotel facilities and service have also greatly improved. Due to special location and geography, living standards in remote cities may not be as you expect from a hotel in other parts of the world. Hotels in small cities and the Everest Base Camp are very basic and simple. Usually you only have a public bathroom with a squat toilet to use.
Hi Tracy,
It was good. Bruce was knowledgeable and helpful. Car was good and the driver was driving safe. Terracotta Army was a great experience. We also went to the Han yangling. That was ok but no must-see.
Thanks!
Martin
July 6, 2021
Hi Tracy,
Yes, was fantastic!
Guides. Driver. Scenery. Food. All great!
Impression is very positive.
Gorgeous country though, wish we could hike.
Dan
May 3, 2021
Hi Tracy,
Great to hear from you!
We have some diving and a cruise planned the last week of April to first week of May to Aruba, Curacao and Bonaire in the Caribbean which we hope is not cancelled. We are now completing a two week ski vacation in the local mountains, and we have gotten a good work out.  Just a couple days left and we'll consider winter over.  So far, so good here...we hope to be healthy and strong when the virus visits us.  It is not smallpox, polio, or ebola but some challenge is presented. You know best about that...how is it affecting people you know? Panic is never productive, but, challenges must be faced, especially when unavoidable. I would be interested in how you and your friends are coping with coronavirus, perhaps I can learn from you. One thing I really like about Chinese culture and society is their interest in learning from others, which I hope to do the same with you.
Remember, our house is your house if you ever come to the USA. We are booked this year as we have another two week dive vacation planned at St Kitts in the Caribbean in November. Hope to show my wife some Wudang Tai Chi next time I visit, and my son is interested in Tibet, especially Mt Everest.
Everything in God's timing, and we are always blessed to hear from you.
Bob
March 6, 2020
Dear Tracy,
Thanks for your email. Yes, we enjoyed our tour immensely and would like to highly compliment both our driver and guide. Our guide was knowledgeable and helpful, and followed the set itinerary well. Our driver was professional and courteous, and did a great job.
We left our feedback form at the front desk of the Gang-Gyan Hotel in Lhasa on the date of our departure (11 April), with our names on it and our tour guide's phone number written down as well. I hope you've managed to receive it.
We are very satisfied with our experience with Tibet Discovery and would certainly recommend this tour to our friends and colleagues.
Many thanks again
Jonathan
Below are some photos taken during our Tibet travel: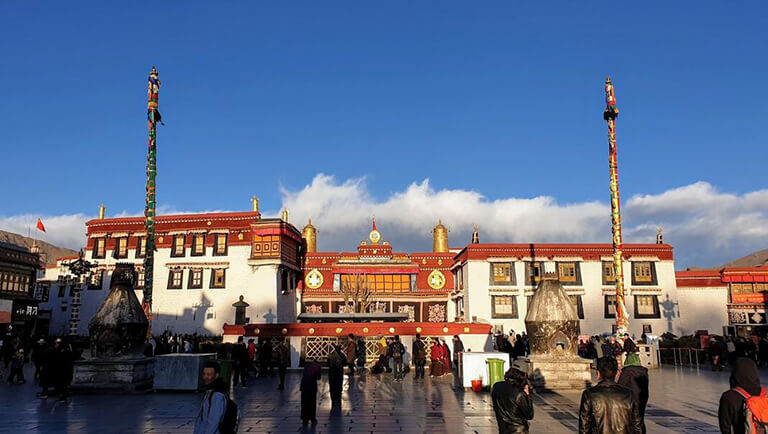 Jokhang Temple, Lhasa, Tibet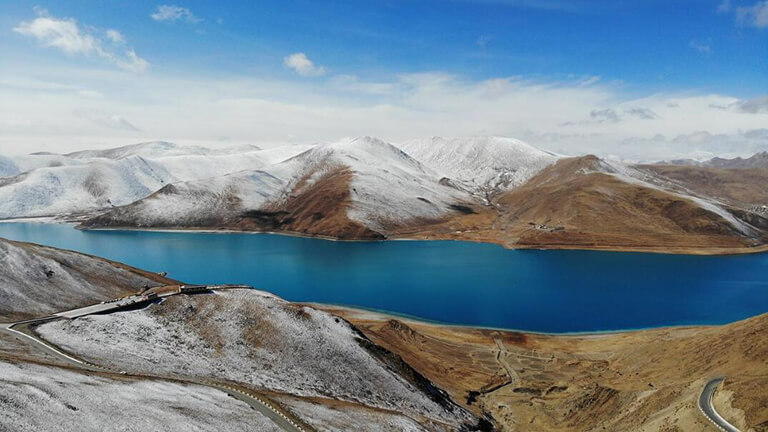 Yamdrok Lake on Way to Mt.Everest from Lhasa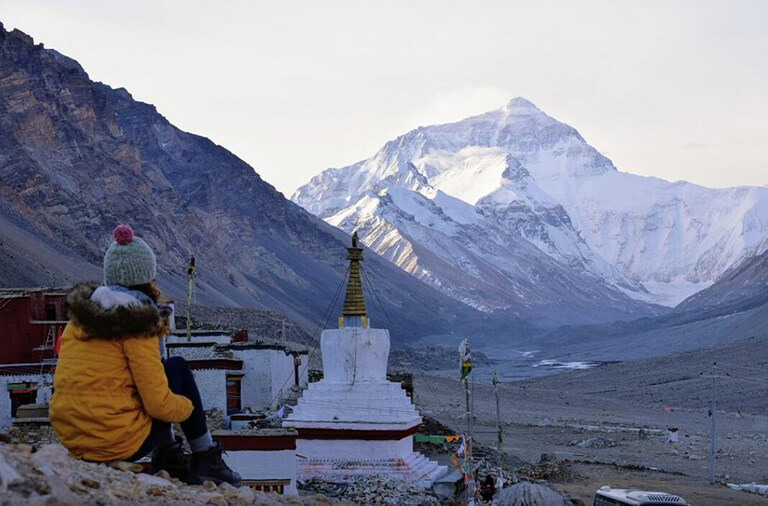 Mount Everest Viewed from Rongbuk Monastery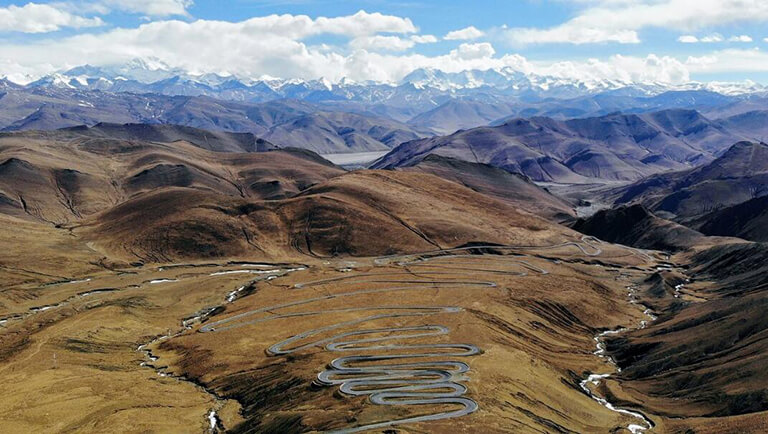 Spectacular Himalayan Range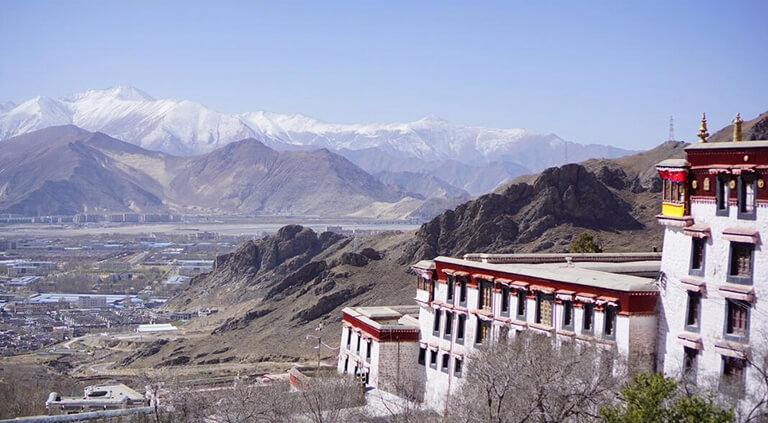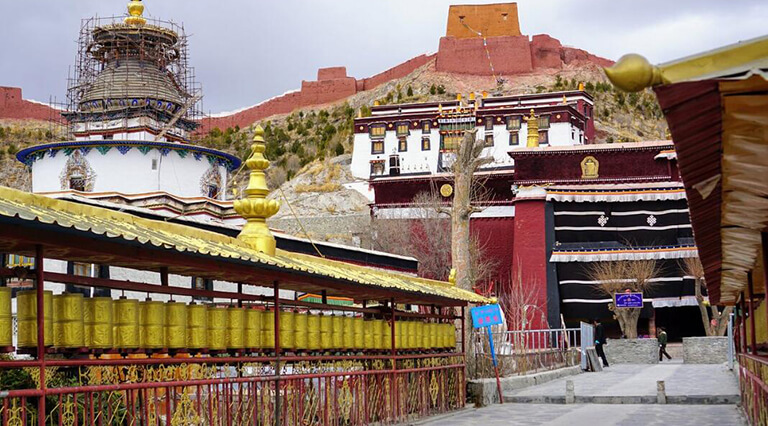 April 16, 2019
Hi Tracy,
we had a great visit to Lhasa and enjoyed the cultural contrast with the rest of China. Our driver Lodo and guide Lusha were great. They were punctual and helpful and got us around all of the sites in good time. Lusha had great knowledge of Buddhist history. We enjoyed the restaurants chosen for lunch. A good guide also knows where the clean toilets are - thanks Lusha
Thank you Tracy for coordinating the trip. We would recommend Lhasa as a place to visit and would recommend Tibet Discovery
Judith
October 5, 2017
Hi Tracy,
Everything went well. Only glitch were planes to and from Tibet were really late...3 hours there and 4 hours leaving.
Our guide was wonderful.
Thank you for making all the arrangements.

Peter and debbie
September 29, 2017
Hi Tracy,
The trip into Tibet was wonderful. I'm currently in southern China enjoying the Li river. I will leave China probably around the 18th and go to Bangladesh and then back over to India.
Saul
August 11, 2017
Have a question? Get answers from our travel experts soon!
Your Question:

Your Name:

Your Email: