Sean Zhang- Our Travel Consultant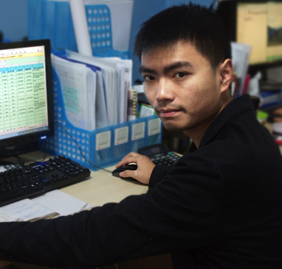 Expertise
Tibet

Lhasa, Namtso Lake, Shigatse, Gyantse, Everest...

China's Other Regions

Guilin,Beijing, Xian, Shanghai, Yangtze River Cruise, Yunnan, Sichuan...
"Hi everyone, I'm Sean Zhang. Right now I'm in the big family of Chengdu Bamboo International Tours, a company full of friendliness, enthusiasm and livingness.
OR Call him at +86-28-85227275
Biography

I grew up in the Landscape City of Leshan which is marvelous and eye-catching. Leshan City is a renowned tourist resort as it boasts the 'No.1 Buddha under Heaven' -- Leshan Giant Buddha scenic area and Mt.Emei scenic area.

I enjoy travelling and I like mountain climbing best. I love to see different views and take our customers to see the different scenery. If you would like to travel in China, you only need a brave heart, a backpack and then go ahead. When you are walking on the way, experiences can deposit your temperament.

Moreover, wider knowledge may expand your breadth of mind. I am. I'm waiting for you; making all efforts to provide the best quality service. Let's go!"

Tibet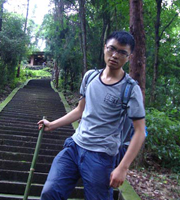 Tibet Travel Tips from Sean
Can't find the answers you would like? Email me and or call me at +86-13198063889, I will get back to you immediately with full passion and consideration.
Is independent tour allowed in Tibet?

In order to protect the centuries-old cultural relics, Tibetan fragile environment and respect the tradition of Tibetan people and considering the limited reception capacity in Tibet, all non-Chinese passport holders must travel Tibet with a licensed agency.

What documents do I need if I am planning to travel to Tibet?

First, you need to have a valid passport, and then apply for a valid Chinese visa for your travel to China. A Tibet Travel Permit (sometimes people call it Entry permit or TTB Permit) is needed for your Tibet tour. More visas or permits, like Aliens' Travel Permit, Military Permit and Border Pass, Group Visa are also required if you want to visit more further regions outside Lhasa, Shigatse and Gyantse.

How to Get to Tibet?

Basically you have two options – flight and train. Currently, you can take a flight to Lhasa from Beijing(4.5hrs), Xian(3.7hrs), Chengdu(2.5hrs), Chongqing(3hrs), Kunming(3hrs), Kathmandu (1.5hrs), etc. Among all these cities, Chengdu and Xian have more frequent flights to Lhasa. If you prefer a train travel, you can take a train to Tibet from Beijing(40.5hrs), Xian(32hrs), Chengdu(43hrs), Shanghai(47hrs), Chongqing(42hrs), Lanzhou(25hrs), Xining(22hrs), Guangzhou(54hrs).

When is the best time to visit Tibet?

The scenery in Tibet varies with different seasons and different regions. Generally, it is suitable to travel to Tibet from April to October to visit different destinations in Tibet.

How to Avoid High Altitude Sickness?

Before visiting Tibet, you need to keep physically and mentally healthy. Taking a physical examination and consulting your doctor for advice are also important. It is also helpful to travel from lower altitudes to higher altitudes to acclimatize your body to the altitude gradually. During your journey in Tibet, remember to avoid strenuous activities and always walk at a slow pace and take deep breaths.

Is there any age limit for travelers to Tibet?

No. There is not any age limit for travelers who plan to visit Tibet. And it all depends on your physical condition. It will be dangerous to visit Tibet if you are suffering from heavy cold, severe anemia, high blood pressure, high blood pressure, heart disease or any other breathing diseases, because they may cause serious high altitude sickness.

What are the hotels like in Tibet?

Tourism in Tibet has developed a lot in recent years and hotel facilities and service have also greatly improved. Due to special location and geography, living standards in remote cities may not be as you expect from a hotel in other parts of the world. Hotels in small cities and the Everest Base Camp are very basic and simple. Usually you only have a public bathroom with a squat toilet to use.
Have a question? Get answers from our travel experts soon!
Your Question:

Your Name:

Your Email: