Rita Jiang - Tibet Travel Consultant & Customer Service Manager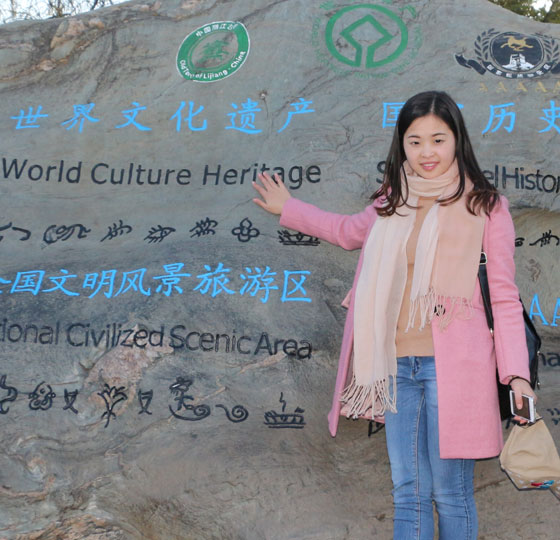 Expertise
Tibet

Lhasa, Namtso Lake, Shigatse, Gyantse, Everest...

China's Other Regions

China Panda Tours, Yunnan Tours, Sichuan Tours, Guizhou Tours, Yangtze Cruises...
Why not take the advantages of Rita's travel experience and knowledge to design a trip just for you, that suits your budget and interests. Her passion on travel and help never fades away!
OR Call her at +86-28-85227275
Biography


Hi, dear friends! I'm Rita Jiang, your travel consultant from Chengdu Bamboo International Tours.

I'm glad to be in this family which is full of friendliness, enthusiasm and great cooperation. During my work, I'm a hard worker to serve you with my passion, knowledge and experience. After my work, I'm an enthusiastic traveler to explore the beautiful scenery and nature like you. I'm well prepared to help to DIY the tours you want most. Right here waiting for you!


Read My Customers' Story
>> A Train Journey into Nearest Place from Heaven - 7 Days Tibet Train Tour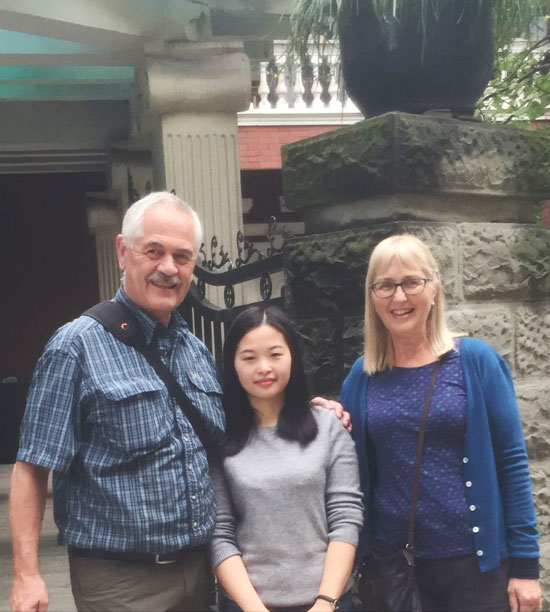 Tibet Travel Tips from Rita
Can't find the answers you would like? Email me or call me at +86-28-85227275, I will get back to you immediately with full passion and consideration.
Is independent tour allowed in Tibet?

In order to protect the centuries-old cultural relics, Tibetan fragile environment and respect the tradition of Tibetan people and considering the limited reception capacity in Tibet, all non-Chinese passport holders must travel Tibet with a licensed agency.

What documents do I need if I am planning to travel to Tibet?

First, you need to have a valid passport, and then apply for a valid Chinese visa for your travel to China. A Tibet Travel Permit (sometimes people call it Entry permit or TTB Permit) is needed for your Tibet tour. More visas or permits, like Aliens' Travel Permit, Military Permit and Border Pass, Group Visa are also required if you want to visit more further regions outside Lhasa, Shigatse and Gyantse.

How to Get to Tibet?

Basically you have two options – flight and train. Currently, you can take a flight to Lhasa from Beijing(4.5hrs), Xian(3.7hrs), Chengdu(2.5hrs), Chongqing(3hrs), Kunming(3hrs), Kathmandu (1.5hrs), etc. Among all these cities, Chengdu and Xian have more frequent flights to Lhasa. If you prefer a train travel, you can take a train to Tibet from Beijing(40.5hrs), Xian(32hrs), Chengdu(43hrs), Shanghai(47hrs), Chongqing(42hrs), Lanzhou(25hrs), Xining(22hrs), Guangzhou(54hrs).

When is the best time to visit Tibet?

The scenery in Tibet varies with different seasons and different regions. Generally, it is suitable to travel to Tibet from April to October to visit different destinations in Tibet.

How to Avoid High Altitude Sickness?

Before visiting Tibet, you need to keep physically and mentally healthy. Taking a physical examination and consulting your doctor for advice are also important. It is also helpful to travel from lower altitudes to higher altitudes to acclimatize your body to the altitude gradually. During your journey in Tibet, remember to avoid strenuous activities and always walk at a slow pace and take deep breaths.

Is there any age limit for travelers to Tibet?

No. There is not any age limit for travelers who plan to visit Tibet. And it all depends on your physical condition. It will be dangerous to visit Tibet if you are suffering from heavy cold, severe anemia, high blood pressure, high blood pressure, heart disease or any other breathing diseases, because they may cause serious high altitude sickness.

What are the hotels like in Tibet?

Tourism in Tibet has developed a lot in recent years and hotel facilities and service have also greatly improved. Due to special location and geography, living standards in remote cities may not be as you expect from a hotel in other parts of the world. Hotels in small cities and the Everest Base Camp are very basic and simple. Usually you only have a public bathroom with a squat toilet to use.
Rita,
我们在拉萨都有一些头疼头晕等高反症状,还好不算太严重。谢谢关心。整体体验挺好的,谢谢您的安排.
王
June 1, 2023
Hi Rita,
I had an enjoyable time in Tibet. I'd share the pictures once I've organized them.The Qinghai and Tibet trip was amazing! Our guides, Sally in Qinghai and Phur Phur in Tibet were just fabulous! They did so much to help us and make our trip great! Both drivers were also wonderful. Just finished one trip now thinking about another…
Di
Di visited Mount Everest in Juanary 2022, tour tailormade by Rita
Di visited Ganden Monastery in Juanary 2022, tour tailormade by Rita
January 5, 2022
Thanks Rita,
I had an enjoyable time in Tibet. I'd share the pictures once I've organized them.
Kwong
January 5, 2022
Hi Rita,
Good morning! Yes we are in the train to Kunming.
Thank you for all the great support!
Nora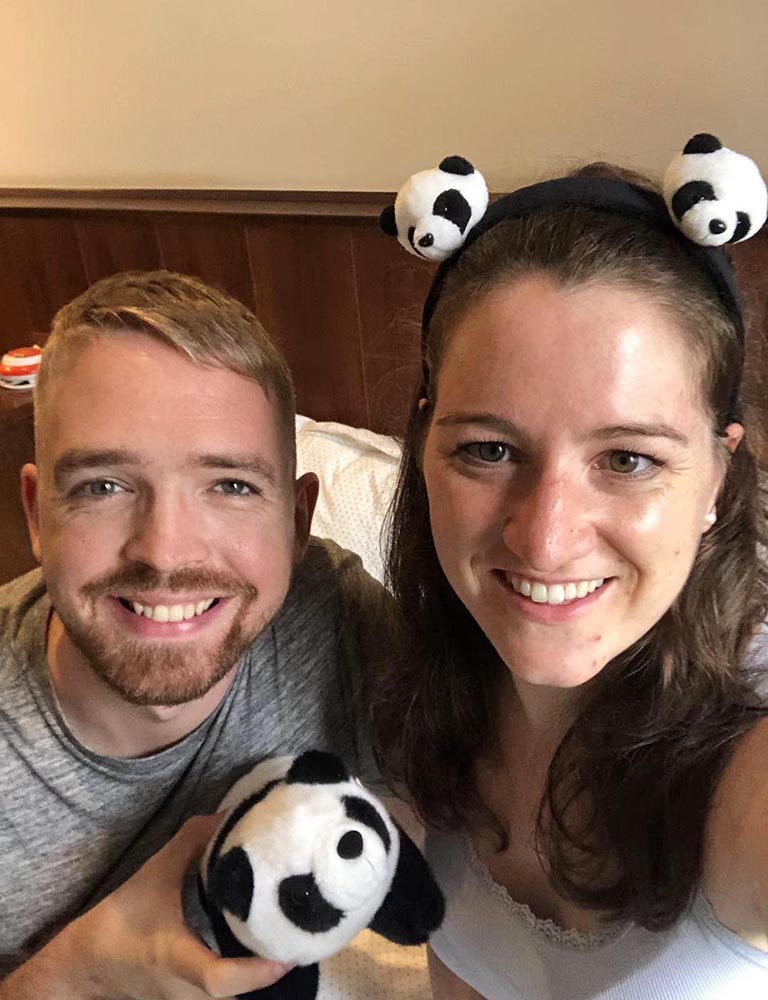 Nora and Her Husband Enjoyed China Yunan Tour to Shangrila Lijiang Dali Kunming
October 3, 2020
Ni Hao Rita,
I was very pleased to get an email from you today and know that you were safe. Our friends in Beijing have also managed to keep well by keeping isolated since January. They have a baby now so it was very important to keep well. My family and the group that travelled to Tibet with you are all safe and well. I am sorry about all the people that China has lost over the last few months to the virus. The world is a sad place to be at the present time.
In New Zealand we are entering our 4th week of full lockdown. We have all been required to stay home except for essential services. Supermarkets have stayed open but with strict distancing and only a few people allowed in at a time. This was fortunate as life would have been a lot different had the supermarkets closed. We can go out in the local area for short walks or runs for exercise but other than that police are being very strict on people who have no reason to be out and about.
We appear to be winning the fight so far as we have only had 11 lives lost and around 1500 people infected. This because our lockdown came very early and almost every New Zealander has stuck to the rules and kept apart. We also closed our borders early and it doesn't look like anybody in New Zealand will be leaving the country or people from other countries coming here for quite some time. Possibly years. Our success in keeping the virus out, so far, means we will not have immunity to it but we have saved a lot of lives. The government will make the decision on Monday if we come out of full lockdown and what the new rules will be.
How are you in Chengdu? I hope your beautiful city has been well in the current time and suffered only a little. We hear little of how things are in China other than the numbers. I note from your attachment about Personal Protection information that your approach has been very similar to ours including policing measures and governmental control. We have done it mainly by co-operation and few have been fined or arrested for disobedience as most are in agreement with the measures taken and our government has kept us fully informed as to what is happening on a daily basis.
Stay Safe and well. Please keep me up to date with how you are. Hopefully both our countries are over the worst and we can begin contact again.
Dylan
April 17, 2020
Hi Rita,
How nice to hear from you. We have great memories of Chengdu and Tibet. Unfortunately we are not permitted to leave Australia and people returning are placed in quarantine for two weeks. We don't know how long this lockdown period will last. People think it might be until October.
Kind regards,
James
April 13, 2020
Rita you are such a sweetheart!
Thank you for thinking of us.  We are all ok- my 14 yr old boy loves not having school, my 19-yr old girl is with my parents in TX taking on line classes, and my 21 yr old man is finishing college on line and graduation is cancelled. :(
Thank you also for sending me this very informative information.
All the best to you and your family.
We all think of our wonderful trip every day & have beautiful photos on our walls to remind us how much we loved China.
Michelle
March 21, 2020
Hello, Rita.
I am happy to hear from you. I have worried about you, and Jason, and the young man who was our driver, and your friends, family, and co-workers during this pandemic, especially in the early days when so many people were dying.
Thank you for the list of suggestions. Our governor of our state, Oregon, asked residents to stay home for the next few weeks, possibly through April. We are staying home with the exception of grocery shopping.
Our trips for the next few months have been cancelled (I had a trip planned to see Jordan and Egypt). One thing I am happy about is that I was able to visit your lovely country last year for two weeks. I met nice people, saw beautiful sights both in the cities and in nature -- especially the wildlife, had good food and lodgings, and was impressed with the bullet trains.
Blessings to you, too.
Rene
March 21, 2020
Hello Rita,
What a wonderful surprise it is to hear from you! :) Thank you for thinking about me during this very uncertain time. Here is Hawaii, we have 26 confirmed COVID-19 cases. My husband Started working from home since 3/17. I am a dental hygienist so my office has cancelled all my patients for the next 3 weeks. My boss is following CDC & American Dental association guidelines.
I am happy to hear that you are safe & healthy.
I am so grateful that my husband & I were able to visit your country. I LOVED China so much. We had wonderful weather & clear skies. We had purchased a pack of N95 masks that we took to China but never used. I have yet to have need to use it during this COVID-19.
I have enclosed a couple of pictures of our tour of Yellow Mountain. I wish I could be back there one day again!
You were such a pleasure to work with!
Take care Rita!
Cheers from Hawaii,
Jaimie
March 21, 2020
Hello Rita,
Thank you for contacting me to share your concern. I remember my wonderful trip to China to visit my son Jeremy in 2015. You were so helpful in helping me plan the Yangtze River cruise. Now the world is at war with the horrible Coronavirus. I am safe in Boise, Idaho with my father who is living with me. In my state of Idaho, there are 24 cases. All people are staying home and restaurants, schools, bars, businesses are closed. Thank you for the helpful information. We must hope and pray we fight and win this war with the virus.
I send hopeful wishes for all of us.
Debbie 
March 20 2020
Dear Rita,
First of all, thank you very much for the information. As you probably know, the situation in Spain is becoming more severe every day and we are still far from having this under control.
We are all currently locked at home but for buying food or medicines and travel to work, but the use of the mask is not so spreaded as it is in China (I noticed from the information you sent that this is very important).
I hope you and your families hadn't suffered from this and a quick recovery for those who are still affected.
Luckily, we could visit your country when it was still possible and we have very good memories from the trip. We'll keep promoting China as a travel destination because (I promise you) we really loved it.
Thanks again for your mail. I really appreciate it.
Kind regards
Hector
March 20 2020
Hello Rita,
I had a successful and good trip.
Thanks a lot for organising the trip. I will post a few snaps shortly on your website.
Also will share my suggestion.
Best regards
Subir
June 27, 2019
Hi Rita,
Sorry it has taken so long to reply but my email has been blocked and I could not open any files. I had a great time in Tibet and the guide Tassi (You said Zhaki but I think that is the Chinese spelling and no one here understood that!) was great, very helpful. A great tour.
Many thanks
Regards Adrian
Below are the photos shared by Adrian about his Tibet tour.
Spectacular Potala Palce in Lhasa, Tibet
November 3, 2018
Dear Rita,
We have arrived back home to Romania, the Tibet tour was great ! I would like to thank you a lot for the service and your help, also the tour guide ( Hank) was really really great !
Thank you once again!
Cristian
September 24, 2018
Hi Rita!
Lets forget this one :-) I found out some friends of mine are in Chengdu, so we'll be drinking tea!
Thanks again for arranging all this. Wonderfull guide, great driver.
Will recommend you to friends that want to go as well!
Kindest regards,
Frank
August 31, 2018
Thanks Rita,
we had a wonderful trip and we appreciated all the effort that you as well as the guides put into making our trip memorable. The initial problems were beyond anyone's control and we felt that your agency tried to do the best for us given the available resources.
I have copied Rupesh and Chris in case they want to add anything.
Best,
Aman
Attached pictures was shared by Aman about his visit to Tibet
Aman and his group members visited Makye Ame Restaurant in Lhasa, Tibet
Aman and his group members visited Zhada Stone Forest in Ngari, Tibet
August 6, 2018
Hi Rita,
Thanks for the support.
We had a wonderful visit / time in Tibet, we both loved it.
we had some issues getting back to Guangzhou due to some delays in the airport but these things happen.
Thanks
Kevin
August 6, 2018
Hi Rita,
Purchasing for goods and services online is increasingly becoming second nature to most people with internet access and a credit card.
However, it is still daunting to purchase a large value item even though it should be covered under the credit card providers guarantees.
When searching online for a reputable Chinese tour and travel agency to arrange a trip to Tibet, such was my anxiety.
That was until I came across Tibetdiscovery.com
I used their web based inquiry form to request information and "Rita" replied to me within 36 hours, being my inquiry was made on a weekend.
Rita patiently worked with me on what was available, visa requirements, standards of hotels in Tibet, tour itinerary etc. Together we arrived at an ideal tour availability.
After paying for the tour online, the process went very smoothly and Rita gave instructions what was needed from me at each step of the process.
Everything was arranged by Tibetdiscovery.com from visas, flights, transfers from airport to the first hotel, the tour itself which involved air conditioned coaches (bus) to the various places visited over the 8 day period we booked, as well as the other hotels we stayed in along the way.
In regards to the tour itself, on balance it was excellent although we had not realized the lengths of time we would be required to travel in a bus.
Out of the 8 days, a total of 30 hours made up of 6 hours one day, 9 the next going up to the base camp at Mount Everest from Lhasa and the same on the return journey.
The tour guide "Julie" and the driver were both excellent and Julia was extremely well versed in her knowledge of the Dala Lhama's winter palace and all the many temples we visited during the 8 days.
All in all I can recommend Tibetdiscovery.com to anybody looking for a once in a lifetime visit to Tibet and the Chinese side of Mount Everest.
Robert
October 15, 2017
Dear Rita
It was a busy day at work after such a long vacation. I didn't even have time to breathe.
We did share our beautiful pictures and emotions on facebook day by day during our journey, and off course with mentioning about about you and your great supporting.
1. The tour was arranged very well. We felt comfortable and happy all the time.
- The Guide - Mr. Dhargye have a good knowledge about Tibet history and Buddhism, speak English fluently as well. He just need to improve his photo taking skill, lol.
- The Driver is skillful and funny on the way.
Both the Guide and Driver are very helpful.
- Accommodations was ok as we only stay at night.
- Pick up services was excellent for all: Vehicles, Guides and timing. They are very helpful and we was happy with the services.
2. Yes, we did recommend your services to our friends who are planning a trip to Tibet/China after watching out journey. After all, i'll recommend you on tripadvisor also.
3,4. Lower the cost!!! Beside, we are happy that our trip was arranged by professional like you and your office.
5. I'm writing a travelogue with a lot of photos but I feel too lazy right now to translate into English.
6. We are planning to visit Nine Villages Valley in Autumn, I'll contact you when time comes.
Thank and best regards
Nguyen Bang Viet
June 22, 2016
Dear Rita,
We did need some time to get back into the Dutch normal life. We saw so many beautiful things in China & Tibet and we had a great time!
Actually we needed a vacation when we got back. Last weekend we finally saw all our pictures (2100 in total) and films we made.Thank you so much for all the arrangements! You made our trip unforgettable! The most beautiful place for us was Jiuzhaigou. So glad we went there!In blue we put our comments/advice about the trip.
Thanks again for all your hard work in putting this trip together for us.
Kind regards!
The following picture were shared by Daniela & Wiebe.
May 18, 2016
Dear Rita,
Thanks again for organising a memorable tour.
The arrangements are very well organized with reliable services and good tour guides. I'm willing to recommend our service to those who would like to come to China. Your team is very professional and I think you will do better if you mix in more of the local visits that are not in the guide book.
Kind regards!
May 15, 2016
Hello Rita,
Thank you for sending a follow up email. I've been back from China for one week now and have been very busy at work, so I haven't had time to write to you.
I'd be happy to answer your questions anf give you feedback on our tour experience. Below are my answers to your questions.
1. Tour Arrangements:
We had no problems at all with the arrangements of our Tibet tour. The guide and driver were always on time and never late. The itinerary went as planned and we had no problems on the road.
2. Recommending your Services:
I would definitely recommend Tibet Discovery to anyone I know who is travelling to China and/or Tibet.
3. My General Opinion:
I would say that Tibet Discovery is a good company that offers great services at a reasonable price. So my general opinion on Tibet Discovery is positive.
4. Suggestions for Improved Service:
The only problem we encountered was the fact that the Rongbuk Monastery guest house, near Mt. Everest base camp, was closed. We were led to believe that we would be staying there overnight and waking up to see the sunrise at Mt. Everest, but our guide told us it was closed and we had to stay at a hotel far from Mt. Everest. We were disappointed by this, because when we got to Mt. Everest base camp, the weather was bad and we could not see Mt. Everest. If we had stayed at the Rongbuk Monastery guest house, we would have been able to see it the following day. Aside from that, we encountered no problems.
One suggestion I have is for the guide, at some point, make a copy of the Tibet Travel Permit, to give to us. Out flight out of Lhasa was cancelled and when we stayed at the hotel Air China put us in, we were asked to show our Tibet Travel Permit, but we did not have it. They said it was not a problem, but maybe they were just being kind.
5. Pictures/Travel Blogs:
Neither of us will be writing a travel blog about our trip and I may email you some pictures sometime soon, once I've sorted through them.

Hope this feedback is helpful for you, and thanks again for everything!
Michael
January 31, 2016
Dear Rita,
Ann and have arrived back in Australia. Thank you to you and Penny for a wonderful trip to Chengdu and Tibet. Your arrangements were first class.
Kind regards,
James
November 24, 2015
Dear Rita,
Many thanks for organizing this tour. Everything was well organized and I liked your service.

Rita wrote:
In order to maintain and keep on improving our service, could you please fill out the following form about our service after your whole Lhasa& Namtso tour with us?

1.How about your tour arrangements?
- They were good.
2.Are you willing to recommend our service to those who would like to come to China ?
- yes, if somebody asks me.
3. Your general opinion on us?
- you did a good job.

4. What will be your suggestions regarding how to improve our services?
- Some permits/tickets were quite late which made me nervous - but maybe I'm just not used to this shortterm-arrangeements.

5. Do you plan to write (or have already written) a travelogue or a story to share with your friends? Would you like to share it with us and our clients? We would be happy to publish it on our website. Photos often tell more than words and we would appreciate if you share some of them with us.
No, I can't do so.
6. Frankly, our company can also provide online the whole China travel services, I hope we have chance to serve you again!
- ok. Maybe next time...

Kind regards,

Daniel
October 25, 2016
Hello Rita,
Everything on the trip went exactly according to plan.
The Terra Cotta Warriors were a great sight as expected. Your guide in Xian was well informed and fluent in English.
But the Victoria Anna trip was even better than expected. The 5-day trip was a real pleasure.
Keep up the good (great) work, and I am sure that you will collect more and more fans along the way.
With kindest regards,
Dipankar Deb


September 24, 2015
Hello Rita,
I am now back at my residence after a very memorable trip to Lhasa.
For this extra-ordinary trip, I cannot thank you enough for your help and support.
As is well known, a visit to Tibet/Lhasa requires various other Government permissions/permits.
All of this was handled with seamless efficiency by you.
Normally, a trip of this sort to an exotic land and 'parts unknown' would be fraught with anxiety, with many last-minute plan changes and difficulties, but I must confess that everything went extremely smoothly and according to plan during this trip, and for this I must thank you and your organization for taking care of everything right up to the last detail.
I had insisted on the train journey from Xining to Lhasa (and return) by soft sleeper, and this too was no problem for you, with the tickets being purchased and delivered to my Xining Hotel without any hassles.
But, even the best arrangements can be improved upon, so I would like to give you two suggestions that might help to make this travel experience even more unforgettable.
1. I know that I had insisted on going by train from Xining to Lhasa, but I would suggest that you try and point out the physical difficulties to your clients (whenever they insist on going by train to Lhasa).
Xining is situated at 2300M height, hence does not pose any problems. Lhasa is situated at 3600M and the possibility of mild High-Altitude Sickness is common, but it is the train journey which traverses Tanggula Mountain Pass (5230M) which poses a challenge to most travelers, with severe headache and nausea lasting for a few days.
The best course of action would be to fly directly to Lhasa and then take the return by train (by which time the body has become somewhat acclimatized).
Further, after having read all the previous reviews, and the recommendation to take Diamox well before the journey, please note that Diamox is not available in many countries, hence you could recommend some Chinese medicine which is readily available in China (I took GAOYUANKANG capsules - given by the Lhasa Hotel doctor which helped me immensely). This should be included in your Confirmation Letter Advice column (or a general statement mentioning that various very effective Chinese medicines are available to combat the ill-effects of High Altitude Sickness, and that it is suggested to start taking the medicine on departure Xining).
2. I was fortunate to have attended a show of "Princess Wencheng" (Tibetan Culture Legendary Opus), and I can quite honestly state that I have never before seen any grand opera with such a massive stage (mountainside sloping upward), such a huge cast of characters (quite easily more than a thousand), such grandeur in costumes and presentation. Simply stunning props, sound and lighting, and even an English translation on the side screens.
I have seen many shows around the World, but this show is right there at the very top. It is somewhat expensive (tickets start at 380 Yuan), but, for those interested in Tibetan culture, History and pure spectacle this will be an unforgettable thrill.
Will it be possible for you and your company to make arrangements with the show's organizers and thus provide discounted tickets for your clients.
It is also possible that your foreign clients (who will all be interested in Tibetan culture aside from the historical monuments) may not be aware of this show, and would gladly attend if given the chance.
Lastly, I must thank my local tour guides Tashi and Chimee who took a lot of care, were very very knowledgeable, and tried their very best to ensure that we were well looked after (including helping the elder members of our group).
I would have no hesitation in recommending you to any traveler contemplating a visit to Tibet, as it will surely result in an efficient, hassle-free travel experience, something that we all look for, but quite often do not get.
With kind regards,
Dipankar Deb.
June 15, 2015
Hi Rita
Just wanted to say thank you for organising our trip to Tibet and the cruise. It all went really well and we had a fantastic time.
One small bit of feedback - the tour guide in Tibet was a very nice gentleman, but he was a bit difficult to understand sometimes as his tibrtian accent was very strong.

But that other then that everything went really well.

thanks again for all your help.

Julie
May 17, 2015
Hi Rita!
Yes I am loving it, the people here are so nice and friendly! And the city is so beautiful!

I got a lot of nice souvenirs for my friends and family and some nice things for myself also.

I plan on coming back here hopefully next year!
Regards,
Raquel
November 27, 2014
Have a question? Get answers from our travel experts soon!
Your Question:

Your Name:

Your Email: