Evelyn - Our Tibet Travel Specialist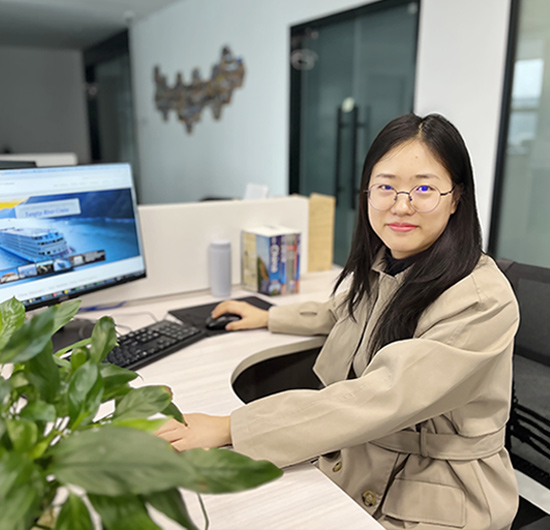 Expertise
Tibet

Lhasa, Namtso Lake, Shigatse, Gyantse, Everest

China's Other Regions

City Tours, Family Tours, Yangtze River Cruises
Why not take the advantages of Evelyn's travel experience and knowlege to design a trip just for you that suits your budget and interests. Her passion for travel and help never fades away!
OR Call her at +86-28-85227275
Biography

Hello there! I'm Evelyn at Tibet Discovery. This love for travel prompted me to study Tourism Management in college and, subsequently, embark on a fulfilling career as a travel consultant.
Just like you, I've been captivated by the serene Buddhist atmosphere and the breathtaking high plateau vistas of Tibet. Whether you're journeying through the wonders of Lhasa and its surroundings or embarking on an extensive adventure to remarkable destinations like Gyantze, Shigatse, Yamdrok Lake, and Mount Everest, the experience is nothing short of awe-inspiring. With my profound affection for Tibet and a wealth of knowledge about the region, I'm confident in my ability to curate a seamless and worry-free Tibet tour package that encompasses everything from expert tour guides and comfortable accommodations to a well-thought-out itinerary and private transfers.
If your travel aspirations extend beyond Tibet and you yearn to explore other captivating regions in China, such as Beijing, Xian, Shanghai, Guilin, and more, rest assured that I'm not just a specialist in Tibet tours. I'm here to ensure a seamless experience throughout your entire journey. Please don't hesitate to reach out to me to kickstart your once-in-a-lifetime adventure. I promise to attentively listen to your desires, skillfully address any concerns, and respond promptly to make your dreams a reality.

If it's your first time to Tibet, I recommend these tours to you:
>> 4 Days Holy City Lhasa Private Tour - Heart of Tibet
>> 6 Days Lhasa Gyantse Shigatse Historical Private Tour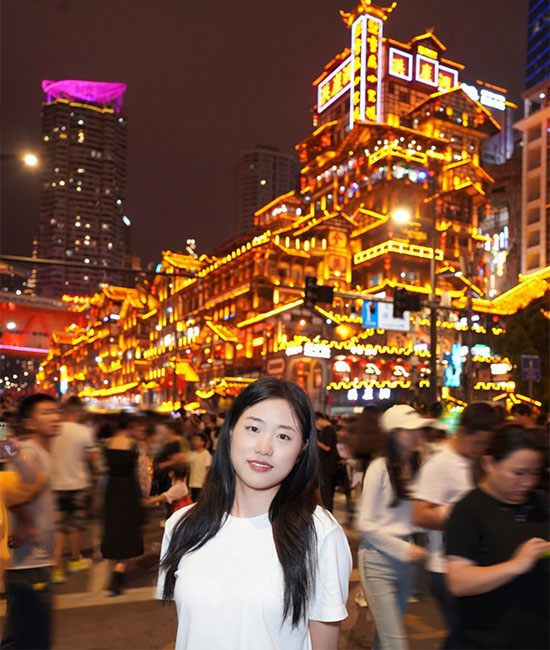 Tibet Travel Tips from Evelyn
Can't find the answers you would like? Email me or call me at +86-28-85227275, I will get back to you immediately with full passion and consideration.
Is independent tour allowed in Tibet?

In order to protect the centuries-old cultural relics, Tibetan fragile environment and respect the tradition of Tibetan people and considering the limited reception capacity in Tibet, all non-Chinese passport holders must travel Tibet with a licensed agency.

What documents do I need if I am planning to travel to Tibet?

First, you need to have a valid passport, and then apply for a valid Chinese visa for your travel to China. A Tibet Travel Permit (sometimes people call it Entry permit or TTB Permit) is needed for your Tibet tour. More visas or permits, like Aliens' Travel Permit, Military Permit and Border Pass, Group Visa are also required if you want to visit more further regions outside Lhasa, Shigatse and Gyantse.

How to Get to Tibet?

Basically you have two options – flight and train. Currently, you can take a flight to Lhasa from Beijing(4.5hrs), Xian(3.7hrs), Chengdu(2.5hrs), Chongqing(3hrs), Kunming(3hrs), Kathmandu (1.5hrs), etc. Among all these cities, Chengdu and Xian have more frequent flights to Lhasa. If you prefer a train travel, you can take a train to Tibet from Beijing(40.5hrs), Xian(32hrs), Chengdu(43hrs), Shanghai(47hrs), Chongqing(42hrs), Lanzhou(25hrs), Xining(22hrs), Guangzhou(54hrs).

When is the best time to visit Tibet?

The scenery in Tibet varies with different seasons and different regions. Generally, it is suitable to travel to Tibet from April to October to visit different destinations in Tibet.

How to Avoid High Altitude Sickness?

Before visiting Tibet, you need to keep physically and mentally healthy. Taking a physical examination and consulting your doctor for advice are also important. It is also helpful to travel from lower altitudes to higher altitudes to acclimatize your body to the altitude gradually. During your journey in Tibet, remember to avoid strenuous activities and always walk at a slow pace and take deep breaths.

Is there any age limit for travelers to Tibet?

No. There is not any age limit for travelers who plan to visit Tibet. And it all depends on your physical condition. It will be dangerous to visit Tibet if you are suffering from heavy cold, severe anemia, high blood pressure, high blood pressure, heart disease or any other breathing diseases, because they may cause serious high altitude sickness.

What are the hotels like in Tibet?

Tourism in Tibet has developed a lot in recent years and hotel facilities and service have also greatly improved. Due to special location and geography, living standards in remote cities may not be as you expect from a hotel in other parts of the world. Hotels in small cities and the Everest Base Camp are very basic and simple. Usually you only have a public bathroom with a squat toilet to use.
Have a question? Get answers from our travel experts soon!
Your Question:

Your Name:

Your Email: