Tibet Travel Specialists - working for your delightful Tibet experiences
Tibet Discovery Tours consists of teams of Travel Consultants, Tour Guides & Drivers, Website & Marketing Specialists, along with Quality Supervisors . They work closely with each other in a coordinated way for only one goal– to bring every customer a delightful and spiritual travel experience.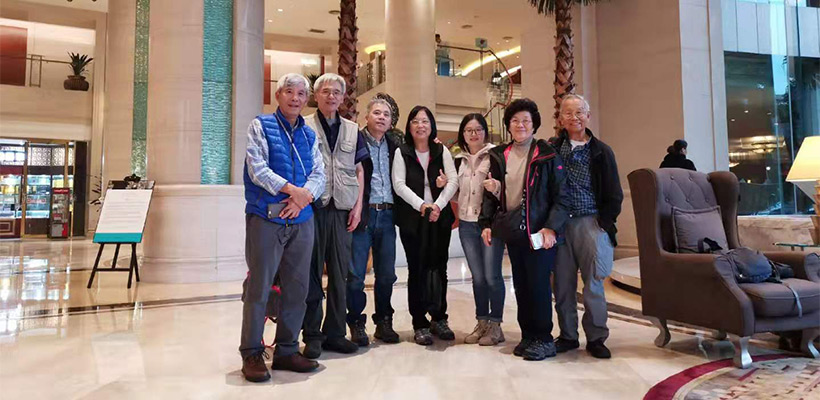 Meet Our Team Eachly
Marketing & Website Team You first meet Tibet Discovery Tours via this website created by our marketing department. They make sure the travel guide and resources provided are helpful and updated; and that the suggested travel ideas and sample Tibet tours , China & Tibet tours, and Nepal Tibet tours are attractive and meet your travel interests.
Online Travel Consultants Team Our travel consultants in the sales department are the people you make contact with in the first place. They work closely with every customer, for every tour, from the beginning of tour planning to the last minutes the customer leaves for home. Meet them in detail >>
Our Tibetan Tour Guide & Driver Team When you arrive in Lhasa, the first people you meet are your personal tour guide and driver. All of them are qualified Tibetan professionals, and they know this land very well. They will provide you with maximized personal care, security, and flexibility. Meet them in detail >>
Quality Supervisors Their work is to guarantee that all travel services experienced during your tour are smooth and consistent in quality. Moreover, after your tour, they will evaluate the service of your guide and driver from your tour reviews.
How Our Teams Plan & Fullfill your Tibet Trip
The following chart briefly illustrates how we work for you.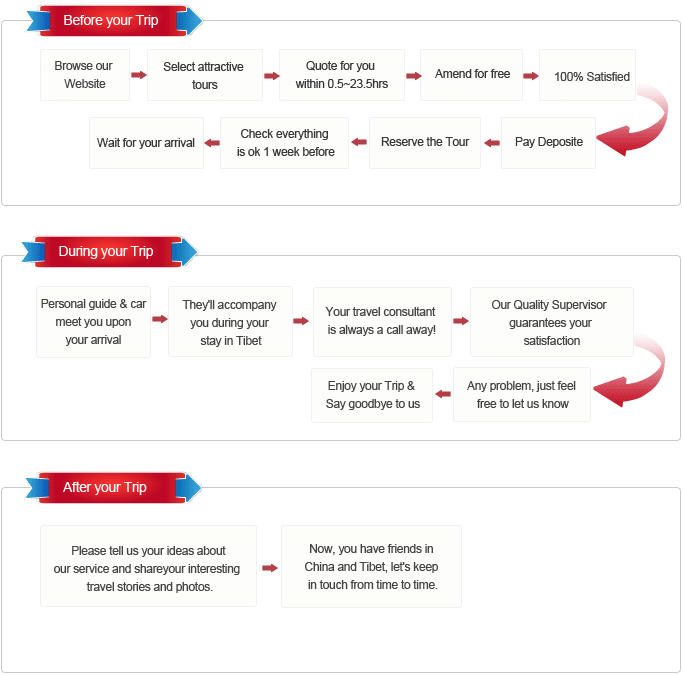 More about Our Service