Nyingchi Hotel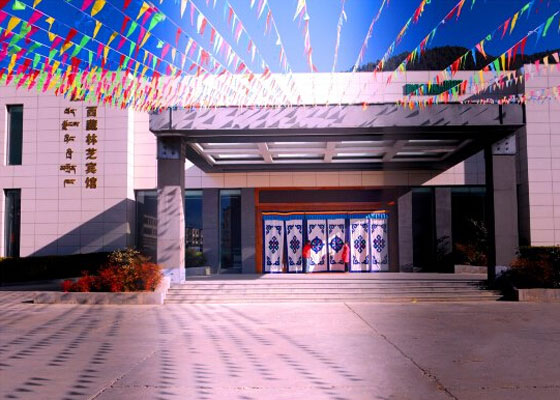 Type:

Business,Tibetan Style

Location:

Bayi New Village

Number of Room:

74

Address:

No. 25 Shuangyong Road Bayi New Village, Nyingchi

Show Map

Surroundings:

Basum Tso Lake

,

Yarlung Zangbo Grand Canyon

,

TEL:

86-894-5821300(Front desk)

86-28-85227275(Office)
Nyingchi Hotel is a four-star hotel with well-equipped facilities and good service. The hotel boasts 74 rooms ranging from standard room, 3 person room, and business suite to Tibetan style suite and 138 beds in total. All the guest rooms have private toilet, electronic room card, 24 hours hot and cold water, cable TV, IDD and DDD, fire alarm and air conditioner. Besides the above-mentioned facilities, luxury standard room and suites also provide safe, electric water boiling pot, hair dryer, body weight balance, refrigerator etc. There are also available facilities for recreation and entertainment, like KTV bar, cafe, teahouse, chess and card room, business center, net bar, hair salon and so on.
Owned six restaurants with 300 seats totally, Nyingchi Hotel is always ready to provide customers with well-prepared Sichuan cuisine, Cantonese dish, western food and some featured Tibetan cuisine.
Location and Transportation
Nyingchi Hotel is strategically located in Bayi New Village, about 3,100 meters above the sea level, which is the lowest town in Tibet. From this the hotel, you can drive about 1~2 hour sto get to the No.1 Canyon- the Yaluzhangbu Canyon, the Basong Lake, the Lulang Forest Sea scenic zone, the Cypress King scenic zone as well as the Lama Mountain.
Room Type
Amenities
Map
Photo Gallery
Room Type
Room Type
Bed Type
Breakfast
Internet
Standard Room
Twin Bed
Included
Available

Refrigerator, hair dryer

King Room
King Bed
Included
Available

free for Internet, mini bar, Tibetan style
Room Amenities
Air conditioning
Alarm clock
Hair dryer
In-room safe
Bath an Shower
Free for Internet
Refrigerator
Mini Bar
Hotel Type
Hotel Amenities

Parking
Air-conditioned Facilities
Business Center
Fire detector
Hotel Service

Luggage service
Laundry service
Room service
Wake Up Call
24hr Reception
Dining Facilities

Chinese Restaurant
Western Restaurant
Coffee shop
Bar
Tibetan Restaurant
Business Service

Business Center
Copy Service
Email
Fax Service
Meeting room
Photos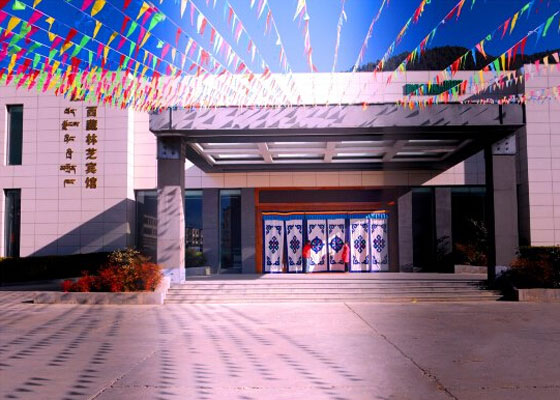 prev
next
Photos of hotel
Recommended similar hotel