Chongqing Xiaotiane Hotel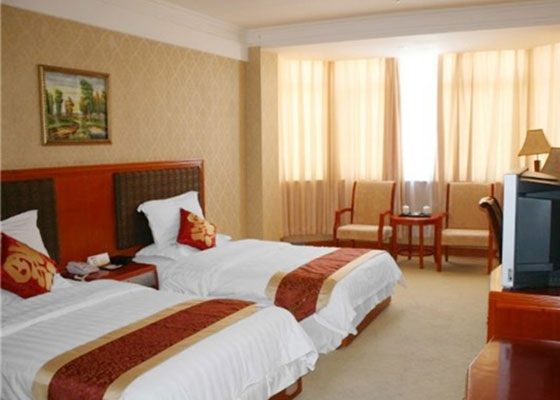 Type:

Leisure,Business

Location:

Bayi Commercial Area

Number of Room:

111

Address:

No.240, Bayi Avenue, Bayi town, Nyingchi

Show Map

Surroundings:

Basum Tso Lake

,

Yarlung Zangbo Grand Canyon

,

TEL:

86-894-5827777(Front desk)

86-28-85227275 (Office)
Chongqing Xiaotiane Hotel is an economic three-star hotel in Nyingchi. Its architecture covers an area of over 11,000 square meters. Since its open in 2006, it developed to a comfortable hotel to offer good service at a reasonable price. You will be warmly welcomed by the staff as you walk into the hotel. In the hall, you can see Nyingchi flight schedule on an electronic board hanging on the wall. The corridors leading you to your room are all bright and wide. This hotel has 111 rooms, including standard rooms, suite rooms, single rooms, deluxe standard rooms, deluxe single rooms etc. All rooms are delicately-decorated and well equipped with telephone set, television set, air-condition, 24 hours hot water, hair drier, private toilet etc. Some rooms enjoy available Wi-Fi.
There is one big restaurant which can hold 260 people at the same time. The free breakfast contain more than 30 kinds of food and drinks, in both Chinese and western style.
Location and Transportation
Located in the Bayi Street, the commerical center of Nying, Nyingchi Chongqing Xiaotiane Hotel is easy to be found. It is faced with the Biri Mountain and showing a good sight of Nyang River. You can drive to the popular attractions conveniently.
Room Type
Amenities
Map
Photo Gallery
Room Type
Room Type
Bed Type
Breakfast
Internet
Deluxe Standard Room
Twin Bed
Included
Available

24-hour hot water supply,Extra bed available

Deluxe Single Room
Queen Bed
Included
Available

Air-conditioner availabe,Free Internet access,Non-smoking room available

Deluxe Suite
Queen Bed
Included
Available

Air-conditioner,Free Internet access,Bathtub,Hair dryer
Room Amenities
Air conditioning
Alarm clock
Color Television
Coffee/Tea maker
Telephone
Hair dryer
In-room safe
Bath an Shower
Free for Internet
Mini Bar
Hotel Type
Hotel Amenities

Parking
Business Center
Elevator
Gift Shop
Deposit Box at Front Desk
Hotel Service

Luggage service
Laundry service
Room service
Express check-in/check-out
Wake Up Call
24hr Reception
Valet Parking
Dining Facilities

Chinese Restaurant
Western Restaurant
Coffee shop
Bar
Tibetan Restaurant
Business Service

Business Center
Copy Service
Email
Fax Service
Meeting room
Photos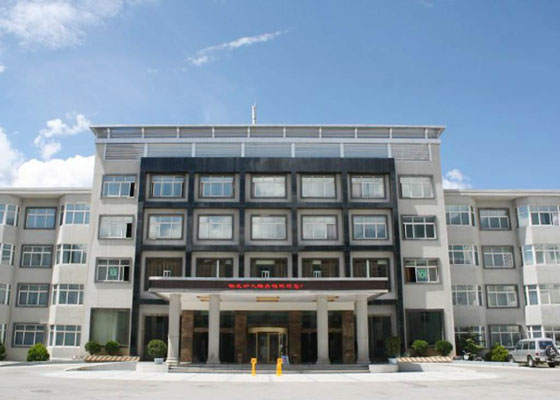 prev
next
Photos of hotel
Recommended similar hotel