Zhangmu Hotel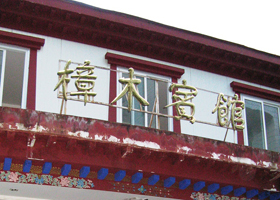 Type:

Leisure,Economic

Location:

Zhangmu Town,Shigatse

Number of Room:

60

Address:

Zhangmu Bay, Shigatse

Show Map

Surroundings:

Mt. Everest

,

TEL:

86-892-8742277(Front desk)

86-28-85227275(Office)
tripadvisor

Traveler Rating:

Guest impression:

The only good thing about the room was the view
Unique hotel
Zhangmu Hotel is located at the lower end of the town near the customs post.Zhangmu Hotel which is investigated by the government had modern and luxurious rooms. You can get a beautiful mountain views from the overpriced back rooms. The massage center which is operated by the hotel helps you release fatigue.
Room Type
Amenities
Reviews
Photo Gallery
Room Type
Room Amenities
Air conditioning
Alarm clock
Color Television
Telephone
Bath an Shower
Hotel Type
Hotel Amenities

Parking
Air-conditioned Facilities
Sauna
Hotel Service

Luggage service
Laundry service
Room service
Currency Exchange
Wake Up Call
Dining Facilities

Chinese Restaurant
Coffee shop
Business Service

Copy Service
Email
Fax Service
Reviews from Tripadvisor
Onkel_Didi

Halberstadt
"Katastrophe"

Reviewed October 12, 2011
rutgerpieko

Leiden, The Netherlands
"awful!"

Reviewed October 31, 2010
We were dumped here after a trip with a tour operator through Tibet. It was our last day before crossing into Nepal. The tour was supposed to include 3 star hotels only and had worked out okay so far. However when we got here we were truly shocked by the state of the hotel. The air in Zhangmu is moist and there was this terrible wet dog smell throughout the hotel. The beds and pillows were wet and the sheets were stained. The ceiling was leaking in several places (hence the wet beds) and in some places it was really dripping onto the beds. The bathrooms were dirty with feces flowing around without ever disappearing. Worse even, the staff didn't appear to give a damn about the entire situation. We've checked a few other places in Zhangmu but it all looks the same. Zhangmu is an end of the line place where people don't have much of a choice. The only reasonable hotel in town is the Zhangmu hotel just opposite this place. They however refused to give us a room after a phone call from the people of Gang Gyan. If possible avoid Zhangmu entirely. If you must stay here, just don't take this hotel.
Denise70

Whidbey Island, Washington
"Unfortunately, there's not much choice in Zhangmu"

Reviewed October 28, 2011
Zhangmu is your last stop before heading over the Friendship Bridge into Nepal. This hotel is not very attractive, but there's not a whole lot of choice either. I would call it a 2-star ... maybe a 1 after re-reading what I've written! Our room faced the back amp had a delightful view of the mountains. The room was large, the beds typically miserable (as in rock hard). The bathroom do-able, but hot water was only supplied between the hours of 7pm-1am. I usually avoid caustic labeling in my reviews, but what moron chose those hours for hot water?! For us, it meant no shower before dinner (after a long days drive) ... amp no shower in the morning, either. The breakfast was ok, but crowded w/ tour groups. Most memorable for me were the walls in the room. Every wall had a plethora of dead mosquitos clinging to it. It was thoughtful that someone went to the effort of killing the mosquitos, but what would have been even nicer would have been to remove the remains. I would certainly look for better ... or avoid Zhangmu altogether, if you can.
KiwiRJ

Auckland, New Zealand
"A typical 1 night boarder hotel"

Reviewed January 5, 2012
A hotel that has seen better days but, for 1 night waiting to cross the boarder into Nepal, looked better than a few others nearby. Not an establishment that would expect (or suit) long stay guests. Rooms OK (just ..had not experienced a vacuum cleaner for some time) and, if on street side, quite noisy as the endless procession of Tata trucks make their way down the hill at night. Breakfast hmmm.. OK. Hot water only during restricted hours. Handy to a few restaurants for a good evening meal. Two stars well maybe yes but they are not very shiny ones! Try to find a room on the south side away from the street ..it may be quieter. See more room tips
Photos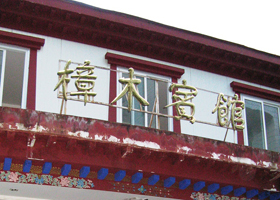 prev
next
Photos of hotel
Recommended similar hotel