Jiumu Yamei Hotel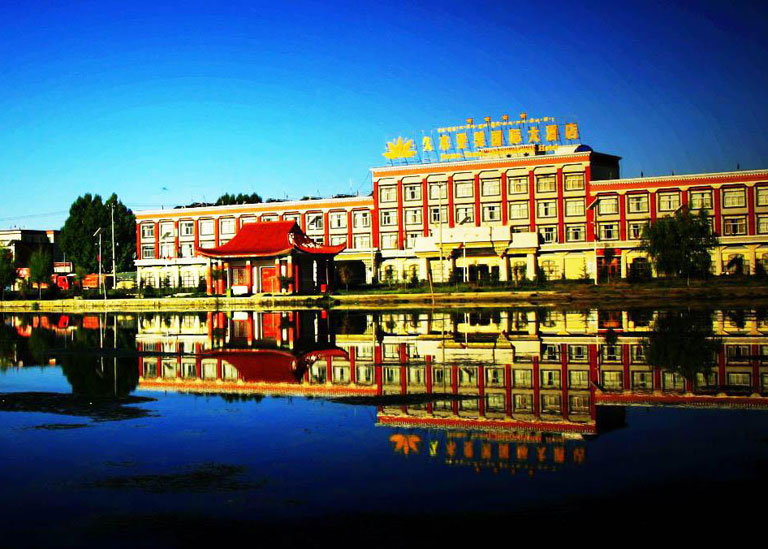 Type:

Leisure

Location:

Jilin road, Shigatse, Tibet

Number of Room:

98

Address:

No.3, the north of Jilin road, Shigatse, Tibet

Show Map

Surroundings:

Tashilhunpo Monastery

,

TEL:

86-028-61811579 (Office)

86-892-8837000(Front desk)
Shigatse Jiumu Yamei Hotel was built with a charismatic blend of some European aspects, Chinese characteristics, as well as some late Tibetan culture element, which evidently display the dignity, comfort, and uniqueness of the hotel. It offers the best facilities and services to guests contains 24-hour room service, concierge service, IDD, DDD international and domestic long distance telephone, centralized air conditioner and floor heating service, car park, gift shop, business center, restaurant, Tea house, café bar, health center, elevator, and laundry room. For dining in the hotel, restaurant serves delicious Chinese and international cuisine.
In Jiumu Yamei International Hotel, there are 96 rooms of various categories. Every corner of the rooms, no matter from the floor space to the amenities in the room, or from the decoration of the bed to the bathroom, also illustrates a simple, delicate, comfortable and warm ambiance.
Location and Transportation
Jiumu Yamei Hotel is located in the southeast of Shigatse, Tibet.Being situated in front of the legendary Tashilumpo Monastery (10 minutes' driving), where the great Master Panchen lives, and overlooking the serene Pearl Lake. Within 50km to Shigatse Peace Airport and 7km to Shigatse Railway Station, Jiumu Yamei Hotel can be reached easily by driving.
Room Type
Amenities
Map
Photo Gallery
Room Type
Room Type
Bed Type
Breakfast
Internet
Standard room
Twin Bed
Included
Available

Modern decoration, 24-hour hot water supply,In-room service

Deluxe Single Room
Queen Bed
Included
Available

Modern decoration, 24-hour hot water supply,In-room service,Bath and shower

Deluxe suite
Queen Bed
Included
Available

Air-conditioner availabe,Free Internet access,king bed,Office,Sofa
Room Amenities
Air conditioning
Telephone
Hair dryer
In-room safe
Bath an Shower
Free for Internet
Mini Bar
Hotel Type
Hotel Amenities

Parking
Air-conditioned Facilities
Sauna
Massage
Gift Shop
Chess&Playing Cards Room
Hotel Service

Luggage service
Laundry service
Currency Exchange
Wake Up Call
24hr Reception
Medical clinic service
Dining Facilities

Chinese Restaurant
Western Restaurant
Coffee shop
Bar
Business Service

Copy Service
Email
Fax Service
Meeting room
Photos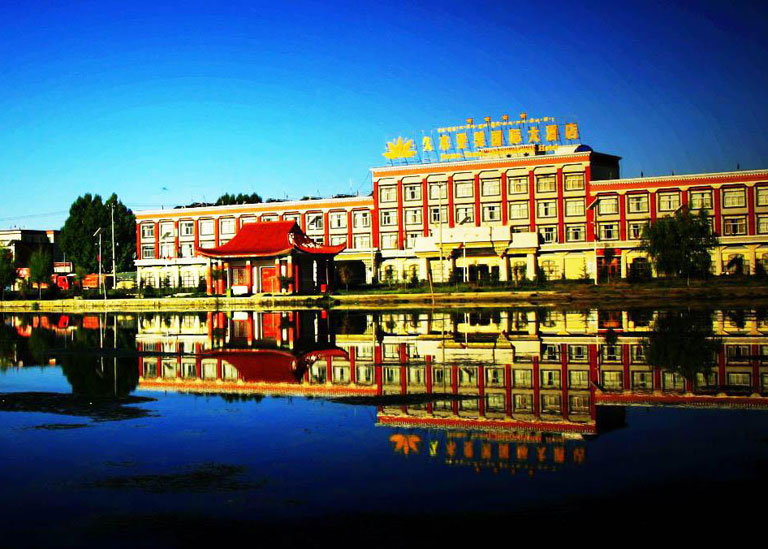 prev
next
Photos of hotel
Recommended similar hotel