Tsetang Hotel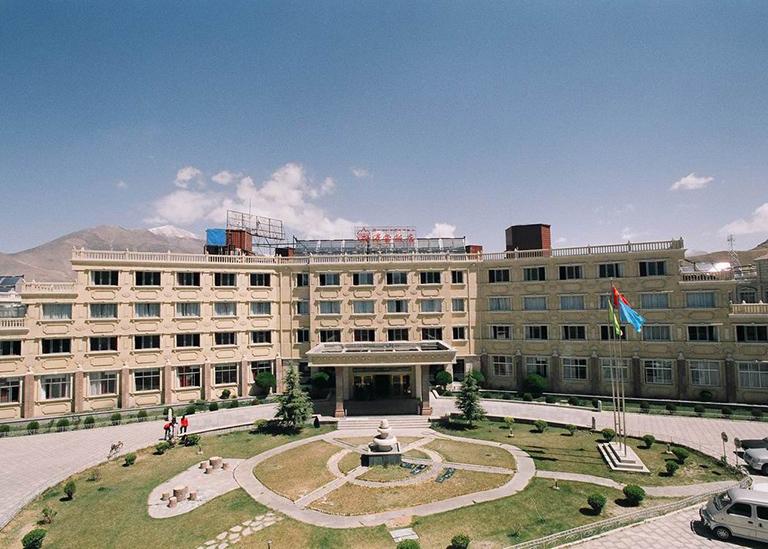 Type:

Leisure, Business

Location:

Nedong District, Shannan

Number of Room:

230 (Wireless Internet Access)

Address:

No.19 Nedong Road, Tsetang Town

Show Map

Surroundings:

Yamdrok Lake

,

Samye Monastery

,

Yumbulagang Palace

,

TEL:

86-893-7825555(Front desk)

86-28-85227275(Office)
Tsetang Hotel is the largest as well as the highest star hotel in the Lhoka area and locates in the center of town about 20 minutes' walk from the entrance of the old Tibetan quarter. Built in a mixture of Han, Tibetan and European style, Tsetang Hotel has a more than 60% of greening rate to help tourist against the altitude sickness.
There are presidential suites, deluxe suites, deluxe standard rooms and standard rooms, in all, 230 guest rooms with modern facilities, direct dialing telephone, central air-conditioning, TV sets, and fridges, WIFI and separate bathroom in Tsetang Hotel. Public areas are well-equipped too. It serves Cantonese, Sichuan, Western and Tibetan cuisines to appeal to every guest's taste. As a guest, you can take a walk in the beautiful garden, relax yourself in the tea house, and have your hair done in the beauty salon. For entertainment, you can find a bowling alley, a billiard room, a cards room, a table-tennis room, and a fitness center to spend your leisure time as you like.
Location and Transportation
Located in the center area of Tsetang Town of Nedong District, Tsetang Hotel provides guests great convenience of living and relaxing for later Shannan travel. There are some stores and banks nearby the hotel can be used. If you plan to visit Trandruk Monastery which is only 5km away, you can rent a car and let the local driver sent you there within 10 minutes. You can also walk to the center of Tsetang, costing around 10 minutes or so.
-About 105 km from west Lhasa Gonggar Airport, 1.5 ~ 2 hrs' driving
-About 160 km from west Yamdrok Lake, more than 3 hrs' driving
Room Type
Amenities
Map
Photo Gallery
Room Type
Room Amenities
Air conditioning
Color Television
Telephone
Hair dryer
In-room safe
Bath an Shower
Free for Internet
Non-smoking rooms available
Free for Internetrooms available
Refrigerator
Hot water supply
Hotel Type
Hotel Amenities

Parking
Air-conditioned Facilities
Business Center
Sauna
Gift Shop
Gymnasium
Ballroom
Beauty Salon
Chess&Playing Cards Room
Hotel Service

Luggage service
Laundry service
Room service
Wake Up Call
Medical clinic service
Dining Facilities

Chinese Restaurant
Western Restaurant
Coffee shop
Bar
Tibetan Restaurant
Business Service

Business Center
Copy Service
Email
Fax Service
Meeting room
Photos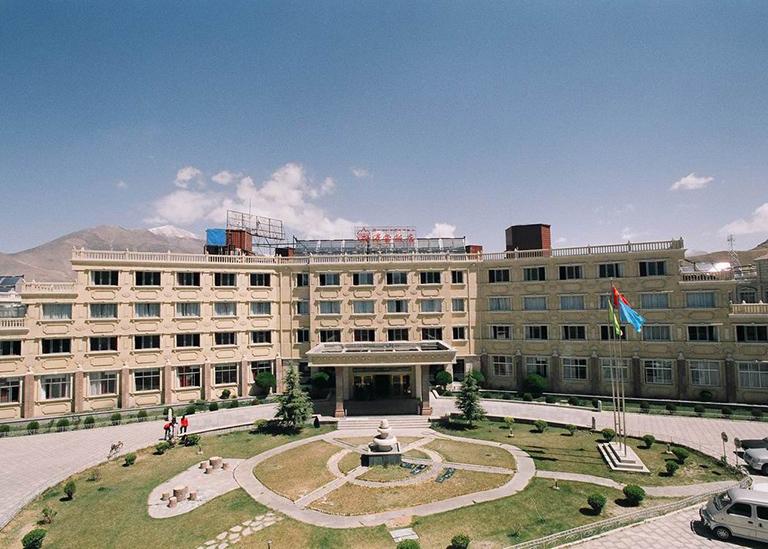 prev
next
Photos of hotel
Recommended similar hotel