Shangri-La Hotel Lhasa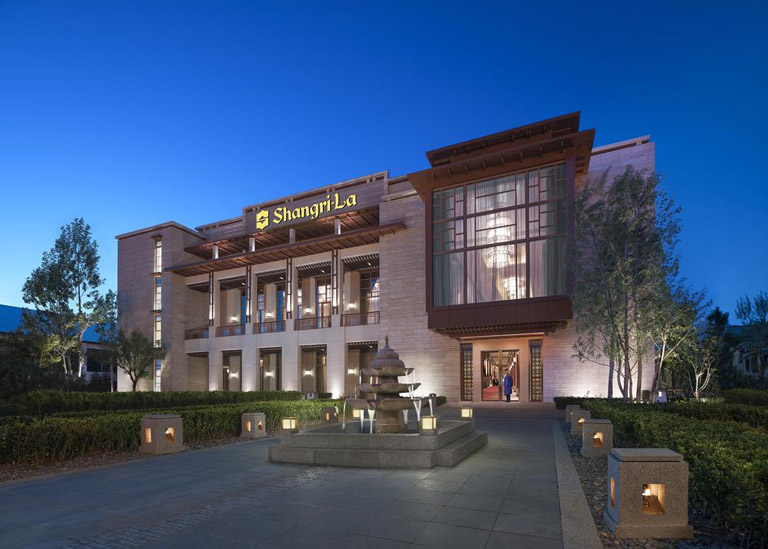 Type:

Luxury, Leisure, Resort

Location:

near Norbulingka Palace, west of Potala Palace

Number of Room:

279 ( Wireless Internet Access)

Address:

19 Norbulingka Road, Lhasa, Tibet Autonomous Region, 850000, China

Show Map

Surroundings:

Potala Palace

,

Jokhang Temple

,

Barkhor Street

,

TEL:

86-891-6558888 (Phone)

86-891-6679999 (Fax)
"In the Shangri-La Hotel Lhasa, 21st-century frills are lovingly combined with a distinctively traditional Tibetan feel, both in the architecture, which is inspired by nearby historic buildings, and the interior design." - Review from Telegraph.
Opened in 2014, Shangri-La Hotel Lhasa is one the newest and most luxury hotels in the holy city Lhasa, as well as one of the most beautiful hotels in Tibet. Its expansive and elegent architecture combines the features of both traditional Tibetan architecture and fashionable western style architecture. It is a wonderful experience to stay several nights in the hotel - enjoying the most comfortable stay while appreciating the beautiful arts of architecture. Shangri-La Hotel Lhasa offers guests 262 contemporary guestrooms and 17 suites, as well as the exclusive Horizon Club Lounge. All rooms are spacious with a minimum size of 43 square metres and suites provide up to 250 square metres of luxurious space. From the windows of the lounges, guests can see the stunning views of the World Heritage Site - Potala Palace which changes its colors.
Shangri-La Hotel Lhasa - Find the Copy of the Lost Horizon
Shangri-La Hotel Lhasa also takes care of the comfort and convenience of its guests with a wide range of services, from airport transfers to professional health care. The hotel has a large patio of Lodgers Lounge where guests can read a book leisurely, overlok the city and enjoy surrounding breathtaking mountain views while enjoying a cup of tea. In the first one or two days in Lhasa, you can go to the unique oxygen lounge and reflexology pavilion t adjust yourself to the high alitude in Lhasa. In the evening, you can go to enjoy a wonderful massage in the famous Chi Spa. As for the dinning, the hotel brings you the best favors that the city Lhasa can offer, including the best in Cantonese and Sichuan cuisine, Asian fare and Tibetan and Indian specialities as well as some Western dishes, etc.
Shangri-La Hotel Lhasa Transportation and Surroundings
The Shangri-La Hotel Lhasa is coveniently lcoated between the Norbulingka Palace and the Potala Palace, together now a Unesco World Heritage Site, relatively less crowed than Jokhang Temple area.
- Lhasa Gonggar International Airport is located 50km away from Tibet Cang-gyan Lhasa Hotel, approximately 40 hour's driving. You can transfer to the hotel by aiport shuttle bus or taxi. Your travel agency will usually arrange airport pick-up for you. You can also let the hotel to pick up you ar the airport, which costs around 900~900 CNY.
- Lhasa Railway Station is located about 6km from the hotel. It takes about 10 minutes to get to the hotel by taxi.
Room Type
Amenities
Map
Photo Gallery
Room Type
Room Type
Bed Type
Breakfast
Internet
Deluxe Room
Two Single Beds
Included
Available

With a room size 43 m². Decorated in Tibetan style, rooms offer mountain views.

Deluxe King Room
King Bed
Included
Available

This double room features air conditioning

Executive Twin Room
Two Single Beds
Included
Available

This double room has a minibar, air conditioning and electric kettle.

Executive Suite
King Bed
Included
Available

Room size: 86 m². Decorated in Tibetan style, spacious suites feature a living room and mountain views.
Room Amenities
Air conditioning
Alarm clock
Color Television
Coffee/Tea maker
Telephone
Hair dryer
In-room safe
Electronic locks
Bath an Shower
Free for Internet
Non-smoking rooms available
Free for Internetrooms available
Iron and ironing board
Refrigerator
Mini Bar
AM/FM radio
Hot water supply
Hotel Type
Hotel Amenities

Parking
Air-conditioned Facilities
Business Center
Fire detector
Elevator
Sauna
Massage
Indoor Swimming Pool
Gift Shop
Gymnasium
Ballroom
Beauty Salon
Chess&Playing Cards Room
Hotel Service

Luggage service
Laundry service
Room service
Express check-in/check-out
Currency Exchange
Wake Up Call
24hr Reception
Medical clinic service
Dining Facilities

Chinese Restaurant
Western Restaurant
Coffee shop
Bar
Tibetan Restaurant
Business Service

Business Center
Copy Service
Email
Fax Service
Meeting room
Photos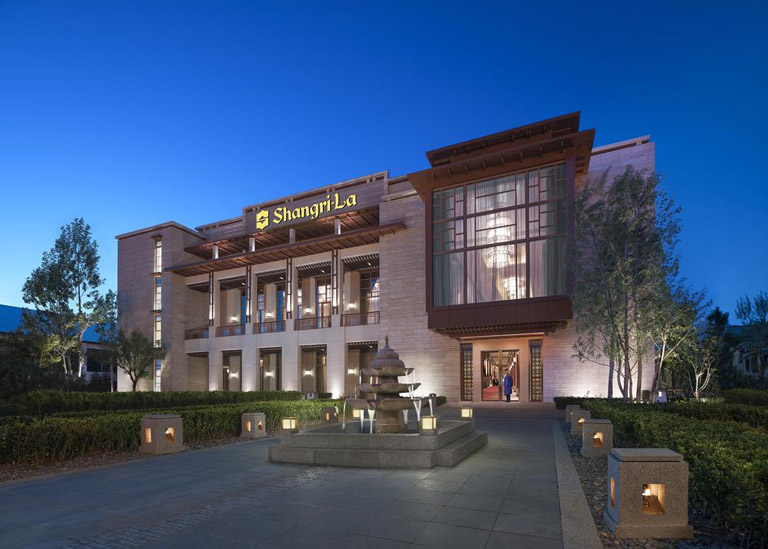 prev
next
Photos of hotel
Recommended similar hotel