Riley Guo - Our Tibet Travel Specialist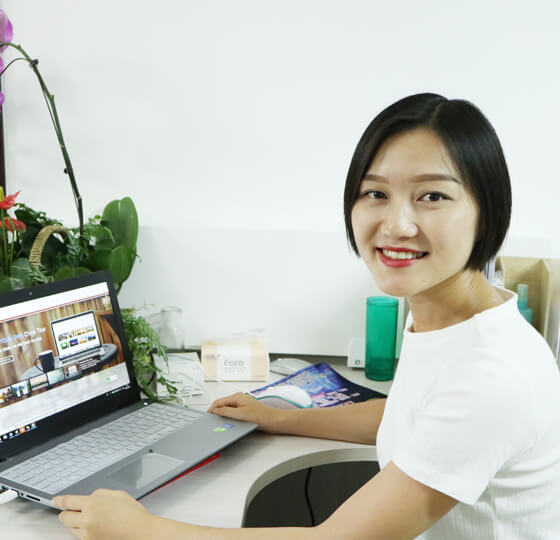 Expertise
Tibet

Lhasa, Namtso Lake, Shigatse, Gyantse, Everest

China

China Panda Tours, Yunnan Tours, Sichuan Tours, Guizhou Tours, Yangtze Cruises
Why not take the advantages of Riley's Tibet & China travel experience to design a trip just for you that suits your budget and interests. Her passion on travel and help never fades away!
OR Call her at +86-18380462367
Biography

Hey guys, Riley from Tibet Discovery is here. Like many of you, I am a travel enthusiast. The world is like a melting pot possessing all kinds of wonders and differences. The best way to know those different people, custom and landscapes is to get close to them.

Tibet is a mysterious land with rich culture and incredible scenery. No matter it is your first trip in Tibet or not, it will surprise you. Imagine this - being immersed in splendid scenery, experiencing the local life, getting rid of the pressure in daily life, talking with people from all over the world as well as trying to be a local for some days, and you will realize what a wonderful world you are living in.

It would be my great honor to serve for you and I promise I will try my best to offer you a fantastic and unforgettable journey with my passion, professional knowledge and rich travel experience. No doubt, no concern, let's reveal the mysterious mask of Tibet!

Read My Tibet Trip Story
>> Travel with Riley: First Trip to Tibet in Winter with Best Friends
If it's your first time to Tibet, I recommend these tours to you:
>> 4 Days Holy City Lhasa Private Tour - Heart of Tibet
>> 6 Days Lhasa Gyantse Shigatse Historical Private Tour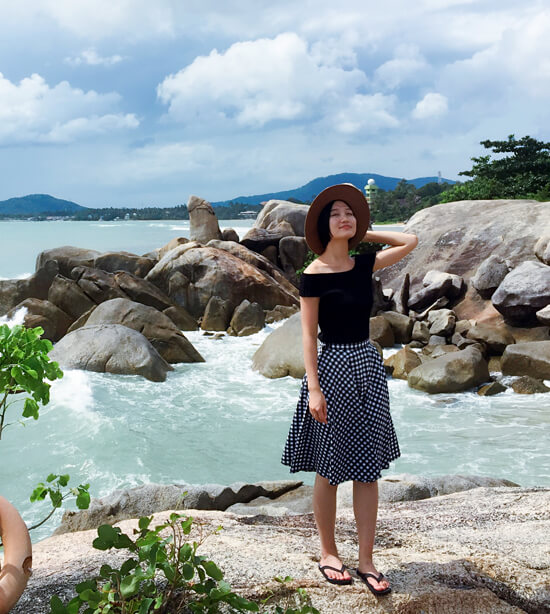 Tibet & China Travel Tips from Riley
Can't find the answers you would like? Email me or call me at +86-18380462367, I will get back to you immediately with full passion and consideration.
When is the best time for Tibet tour?

It is suitable for travel to Tibet from April to early November, and the best time is August and September. But if you only stay in Lhasa, you can go there any time of the year. Get real time weather report in different places of Tibet.

When is the best time for Everest tour?

Early May and early October are the best time to visit Mt. Everest. Due to the clear weather, you have great chance to see Mt. Everest's true face (if you are lucky). From December to February, you'd better not to go to this area because it is too cold - except you are real Great Adventure People.

Can I travel with children?

Tibet may not be an ideal destination for young Children. The climate and generally harsher conditions in Tibet may not be ideal for young children. The sights and attractions are not those which children like to visit and facilities will be very primitive. If you do decide to bring your young child to Tibet please ensure that you bring all your child's daily needs with you.

Are the Tibetan dogs are dangerous?

Tibetan dogs are dangerous. Do not approach any stray or wild dogs you see and carry a stick if you plan to wander off on your own or at any time after dark.

What kind of Tibet travel documents I need?

Besides a valid passport and a valid Chinese visa, you need two different kinds of permits for traveling in Tibet: the entry permit (TTB permit) and the Aliens' travel permit (if you want to visit the unopened area in Tibet). Click here to read more about "Tibet visa" and how to get them.
Hi again,
This is my review.
Exceptional experience for architecture students in Tibet!
As the travel coordinator for a graduate school at a major US university, I work with travel industry professional daily. I can honestly say that the service provided by Riley Guo and Tibet Discovery was the best I have ever encountered. From the moment we decided to reserve a tour for a group of our graduate students and faculty until the day the group returned, Riley Guo was exceptional. We had less than thirty days to organize passports to China, travel permits to Tibet and the trip itself. Many experienced travel professionals told me that it would be impossible to organize a group to travel to Tibet in that short time period. Well, they haven't met Riley or worked with China Discovery. Because we did it! And our group had an unbelievable time.
Riley was involved every step of the way. She advised us on visa requirements, the flights, tour details, how to prepare the students for what they would encounter in Tibet. Every e-mail I sent to her (and I probably e-mailed her daily for the entire month of planning) was promptly answered and every question answered. She was the model of efficiency and a treasure-trove of knowledge. We never could have organized this trip without her. She even provided the faculty traveling with the students with her personal cell phone number because she was going to be away on holiday during the time the group was in China/Tibet and urged them to contact her during her own vacation if they needed assistance during the trip. Honestly, where else can you find that level of service??
The students and faculty had a remarkable visit. They saw sights that will stay with them forever. The hotels were perfect. The food was great. The tour guides instructive and knowledgeable. The travel plan went without a hitch. Everything promised was provided and then some. Our group was traveling for educational purposes (they are architecture students) and not simply on a tour and the tour guide made every effort to create a program that would meet the educational goals of the trip and highlight areas that would be of interest to our students.
I can't praise China Discovery or Riley enough. I will definitely use them again for future trips. I wish all tour companies operated like this company. Everything was perfect! Thank you China Discovery!
Date of experience: October 2019
Nadine
October 11, 2019
Dear Riley Guo,
Thank you for your message and sorry for my late reply. Empty cell phone and holiday spirit..
Yes, we have made it to Kathmandu.
We had a really good time in Tibet together with our super-guide Dhorye (I hope I spell his name right)
Also walking the border at Girong went really well. Someone from the company guided us to our driver in Nepal and also through customs and immigration.
So far all went really well - thank you for your good service!
I will contact you again next week, when we are back in Amsterdam, and send you a more detailed mail with some nice pictures.
Kind regards,
Mischa Rakier
November 3, 2018
Have a question? Get answers from our travel experts soon!
Your Question:

Your Name:

Your Email: