Mike - Our Tibet Travel Specialist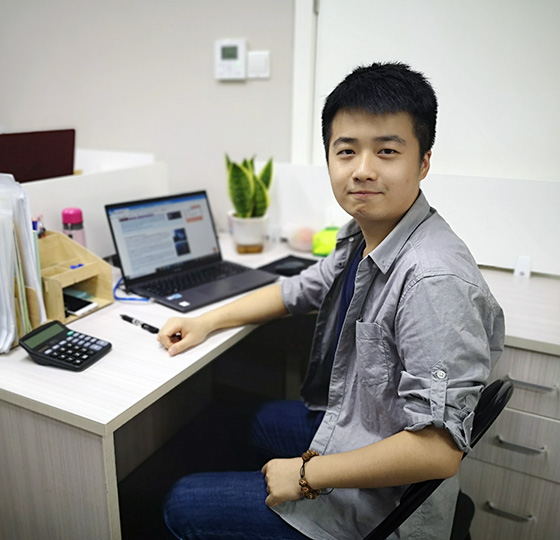 Expertise
Tibet

Lhasa, Namtso Lake, Shigatse, Gyantse, Everest

China

China Panda Tours,Beijing Tours, Xian Tours, Shanghai Tours, Yangtze Cruises
Why not take the advantages of Mike's Tibet & China travel experience to design a trip just for you that suits your budget and interests. His passion on travel and help never fades away!
OR Call him at +86-18370993425
Biography

Dear guest, I am Mike Liu. Very honored to meet you at China Discovery. I grew up in a Chinese family with a strong traditional culture. I have a certain understanding of Chinese erhu, Go, and calligraphy.
China is an ancient country with a long history and rich culture. In the process of growing up, I visited many places in China, from the north of China to the south. Travel makes me understand that if I only use books to understand the traditional culture of a country, it is always the tip of the iceberg.
What is written in the book is only the author's opinion. And for a thousand readers, there are a thousand Hamlet. Only through hands-on experience can you get the most real experience and feelings. Come to China and look for your own Chinese impression. Hesitation can only stop you in the same place, life is very short, only brave to move forward to discover new scenery.
Mike is waiting for you at China Discovery and looks forward to working with you to complete an unforgettable trip to China.

If it's your first time to Tibet, I recommend these tours to you:
>> 4 Days Holy City Lhasa Private Tour - Heart of Tibet
>> 6 Days Lhasa Gyantse Shigatse Historical Private Tour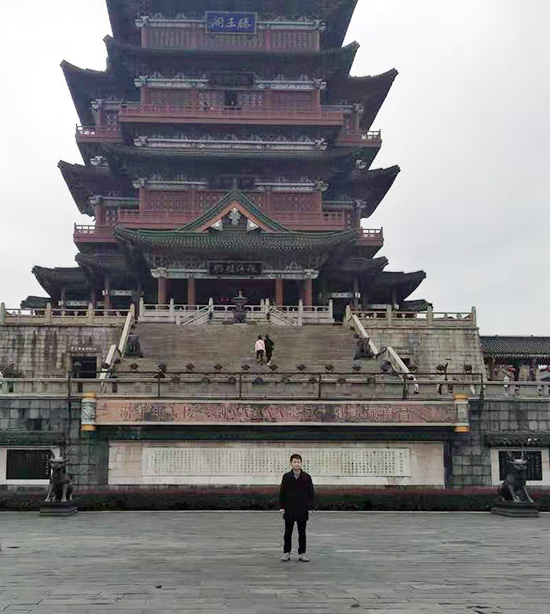 Tibet & China Travel Tips from Mike
Can't find the answers you would like? Email me or call me at +86-18370993425, I will get back to you immediately with full passion and consideration.
When is the best time for Tibet tour?

It is suitable for travel to Tibet from April to early November, and the best time is August and September. But if you only stay in Lhasa, you can go there any time of the year. Get real time weather report in different places of Tibet.

When is the best time for Everest tour?

Early May and early October are the best time to visit Mt. Everest. Due to the clear weather, you have great chance to see Mt. Everest's true face (if you are lucky). From December to February, you'd better not to go to this area because it is too cold - except you are real Great Adventure People.

Can I travel with children?

Tibet may not be an ideal destination for young Children. The climate and generally harsher conditions in Tibet may not be ideal for young children. The sights and attractions are not those which children like to visit and facilities will be very primitive. If you do decide to bring your young child to Tibet please ensure that you bring all your child's daily needs with you.

Are the Tibetan dogs are dangerous?

Tibetan dogs are dangerous. Do not approach any stray or wild dogs you see and carry a stick if you plan to wander off on your own or at any time after dark.

What kind of Tibet travel documents I need?

Besides a valid passport and a valid Chinese visa, you need two different kinds of permits for traveling in Tibet: the entry permit (TTB permit) and the Aliens' travel permit (if you want to visit the unopened area in Tibet). Click here to read more about "Tibet visa" and how to get them.
Dear Mike,
Thank you for your lovely mail.
This epidemic was badly managed by some countries, they thought just like SARs only Asian were affected.
However due to their complacency whole world faces lock down.
Good news is in China the epidemic is under control.
However due to continue epidemic tourism business are badly affected for indefinite period. I am aware personally you are affected.
How do you manage your situation.
We over here experience drop in business but not as bad as during SARs. We manage somehow through experiences to overcome this epidemic through reducing expenditure prudently. Lets us all pray for Divine intervention for mankind to globally overcome this terrible situation soon. Many thanks for your mail.
Sincerely,
Juana
April 3, 2020
Hi Mike,
Thank you for the extra touch and update on the current situation in China. Very proud to watch how China combat the virus so expediently! China is indeed a good role model for the other countries to observe and follow.
Let's continue being vigilant and not be complacent about the situation.
Bless you and your family.
We look forward to our trip next March.
Kind Regards,
Ting
April 1, 2020
Hi Mike,
Thanks for your email, I have return and well. It was a good trip.

Mount Qomolangma (Everest) in Shigatse, Tibet
November 18, 2019
Have a question? Get answers from our travel experts soon!
Your Question:

Your Name:

Your Email: