Echo Gou - Our Tibet Travel Consultant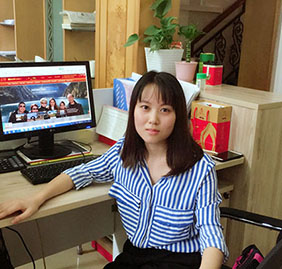 Expertise
Tibet

Lhasa, Namtso Lake, Shigatse, Gyantse, Everest

China

China Panda Tours, Yunnan Tours, Sichuan Tours, Guizhou Tours, Yangtze Cruises
Why not take the advantages of Echo's Tibet & China travel experience to design a trip just for you, that suits your budget and interests. Her passion on travel and help never fades away!
OR Call her at +86-13981919207
Biography


Hi, my dear friends! This is Echo from Chengdu Bamboo International Tours.

I'll try my best to help you work out a great travel plan to meet your budget and interests , and provide a quality premium experience during your journey as well as create a lifetime of memories for you in China. I'm right here waiting for you at every second.

"The most beautiful scenery is always on the road". As a travel enthusiast like you, I love to go to different places to see different views, to experience different culture, custom and life style. Travel makes me know more than what I have seen in books and videos. The real moment of touching the bottom of my heart by stranger's kindness is the warmest and most unforgettably memories during the travel. It also gives me courage to expect the unknown in life.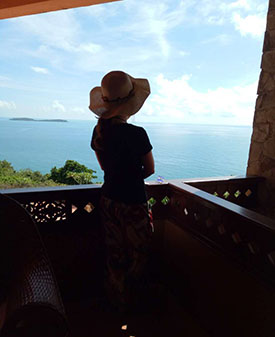 Tibet & China Travel Tips from Echo
Can't find the answers you want? Email or call me at +86-13981919207, and I will get back to you immediately with full passion and consideration.
When is the best time for Tibet tour?

It is suitable for travel to Tibet from April to early November, and the best time is August and September. But if you only stay in Lhasa, you can go there any time of the year. Get real time weather report in different places of Tibet.

When is the best time for Everest tour?

Early May and early October are the best time to visit Mt. Everest. Due to the clear weather, you have great chance to see Mt. Everest's true face (if you are lucky). From December to February, you'd better not to go to this area because it is too cold - except you are real Great Adventure People.

Can I travel with children?

Tibet may not be an ideal destination for young Children. The climate and generally harsher conditions in Tibet may not be ideal for young children. The sights and attractions are not those which children like to visit and facilities will be very primitive. If you do decide to bring your young child to Tibet please ensure that you bring all your child's daily needs with you.

Are the Tibetan dogs are dangerous?

Tibetan dogs are dangerous. Do not approach any stray or wild dogs you see and carry a stick if you plan to wander off on your own or at any time after dark.

What kind of Tibet travel documents I need?

Besides a valid passport and a valid Chinese visa, you need two different kinds of permits for traveling in Tibet: the entry permit (TTB permit) and the Aliens' travel permit (if you want to visit the unopened area in Tibet). Click here to read more about "Tibet visa" and how to get them.
Hi Echo,
It was good to hear from you and see the recommendations that your experiences in China have yielded for handling the current Covid-19 pandemic. Patti and I are well and have been staying at home during the past 3 weeks. Our State government has had "stay-at-home" orders during that time. I went out yesterday to buy our week's food and wore face mask & gloves as is recommended by our Government now. I have not been able to work since dentistry has been deemed non-essential so no paycheck, but we are well. 
Stay well.
Harry & Patti
April 13, 2020
Echo,
Thank you for your email and the document on safe procedures to help avoid the virus.
I hope you and your family are doing well.
It appears that China has gone through the worst part of the virus. China took some tough measures to prevent of the virus but they were things that had to be done. Americans marveled at how quickly China built hospitals to add much needed beds.
Again thanks to you and our guides and drivers for the wonderful experience we had in visiting your country.
Lou
March 24, 2020
Echo,
Thanks so much! This is a super-mindful message, and in times like these, it matters more than ever. 
Here in Italy, we are holding up, and taking an example from you. It is inspiring to see how you managed to move forward, and I hope soon we'll be able to do the same. 
Hope to have the chance to visit again sometime in the future.
All the best,
Daniela
March 22, 2020
Dear Echo,
You are so kind to provide us with this timely information. I have been concerned about you and the wonderful guides and drivers we met through you, as well as the entire population of China. I am so glad to hear that you are well.
I have the greatest admiration for the Chinese people who have come together to contain this virus. The people of the United States are just now recognizing the dangers of coronavirus so schools and restaurants in our state have been closed. Ken and I are isolating ourselves at home. Hopefully, our country will learn from yours and be able to stop the escalation of this disease.
I will forward your e-mail to family and friends. Thanks so much for reaching out to us to show us your caring by providing us with invaluable information from people who have lived through it.
Best wishes,
Audeen
March 17, 2020
Dear Echo,
Good afternoon! Sorry for late reply as was travelling. No worries for Lehsan tour, I enjoyed Chengdu Panda research centre visit instead.
I will like to thank you for organising the Tibet tour and would like to speak highly for the tour guide and the driver who made sure that the trip was a pleasant stay for us. I will like to also thank you for organising it since starting and being of utmost help at any time.
Thanks again and will get in touch in case I plan my next China trip.
Best,
Prashant
June 28, 2019
Greetings,
The trip was everything we asked for. The hotels were centerally located and we had no problem navigating thru the city to eat and shop.
The guides were more than helpful. They all gave us their cell numbers for if we needed assistance whether we were on their tour or not. Each guide (particulary Lob Song in Tibet) were so kind, understanding and helpful with my husband's disability and my breathlessness at the high altitude.
The trip went flawlessly. Never were we left to fend for ourselves and in fact the driver who took us to the airport in Xian walked us all the way to security and made sure we had no problems getting thru on the way to Tibet. (this was a great help as my luggage was overweight and the airport agent spoke no english)
The tours were comprehensive and the guides spoke very good english and gave us great suggestions. The restraunts picked for our meals were more than satifactory. (Great Food, even the ones around the hotels)
The hotels were quite comfortable and had nice cafes and restraunts either in them or just a few steps away.
The ShamBala had a nice little café next door that displayed art by a Tibet artist names Zhon Hua. I have been trying to find her at work for sale on the internet but have been unable.
Perhaps you have a lead on this? EXAMPLE

She paints young some young Tibet children (one called Monk Boy) that I like very much
You did a great job arranging the tour it was all we asked.
My sincere thanks
Yvette
June 20, 2019
Dear Echo,
I would like to thank you for the amazing trip to Tibet!!!
Everything was really well organised and I loved every bit, Lake Namtso is a very special place!!!
I would also like to mention the guide who took me to Lake Namtso, Jigme.
We had a very good time and I would highly recommend him.
Once again, thank you for everything!
Kind regards,
Anthony
September 3, 2018
Hi Echo,
Attached are some pictures of my trips to Dandong and Lhasa.
The first picture is of a Chinese couple and their daughter, as well as me and David, taken at the Broken Bridge between Dandong and N. Korea.
The 2nd Picture is of the Monument in Lhasa - across the street from the Potala Palace.
The 3rd Picture is of a woman who just became a nun at the Jokhang Temple in Lhasa
The 4th Picture is of the Potala Palace in Lhasa
The 5th Picture of a photo of N. Korea taken from the top of the Great Wall in Dandong
The last Picture is looking back at Dandong from the same spot on the top of the Great Wall in Dandong.
Both tours were wonderful; both David and Dolma were great and knowledgeable; and we often discussed history during our down times. I walked away with some different perspectives. The service provided by them, and you, was fantastic; I wouldn't change a thing. I plan to travel to China again in the future; I will certainly call you when I do.
Further to your request, I will post some commentary on Trip Advisor.
Take care; and I look forward to working with you again.
Les
P.S. I also have some great photos of the Chinese countryside taken from the train to Lhasa; let me know if you would like me to send a few of those along.
June 25, 2018
Hello there Echo!
I am very well and hope to hear the same from you. Our whole Lhasa tour was well organized and had no problems.
Your service is efficient and compassionate. I will definitely recommend you to my friends and family.
Much appreciation for the great service!
With much appreciation,
Rene
April 10, 2018
Have a question? Get answers from our travel experts soon!
Your Question:

Your Name:

Your Email: