Catherine - Experienced Tibet Travel Expert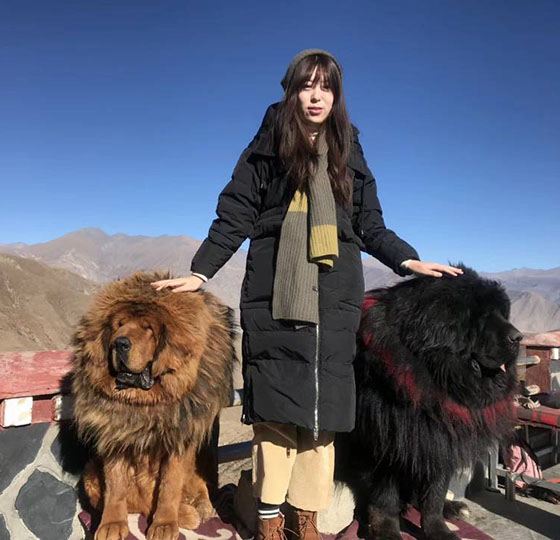 Expertise
Tibet

Lhasa, Namtso Lake, Shigatse, Gyantse, Everest

China

China City Tour, Short Trips, Family Travel, Hiking, etc
Why not take the advantages of Catherine's Tibet & China travel experience to design a trip just for you, that suits your budget and interests. Her passion on travel and help never fades away!
OR Call her at +86-13699062454
Biography


Reading and traveling are two pleasures of my life. The world is a book and those who do not travel read only one page. I am keen to discover anything of beauty, like profound culture, time-honored history, and splendid nature scenery. "Keeping curiosity" is my life motto. I fully understand your purpose to come China. Just like many of you, I am keen on traveling.

My dear friends, I am Catherine, your travel consultant. I will use my knowledge to provide an ideal itinerary and valuable service for you. Come on. Join us. Let me to bring you to discover the real China, the beautiful and magical land. I am here waiting for you.


Read My Tibet Trip Story
>> Travel with Catherine: 8 Days Tibet Winter Trip from Nyingchi
Read My Customers' Story
>> Journey of Interpreting a Dream - Reaching to the Roof of the World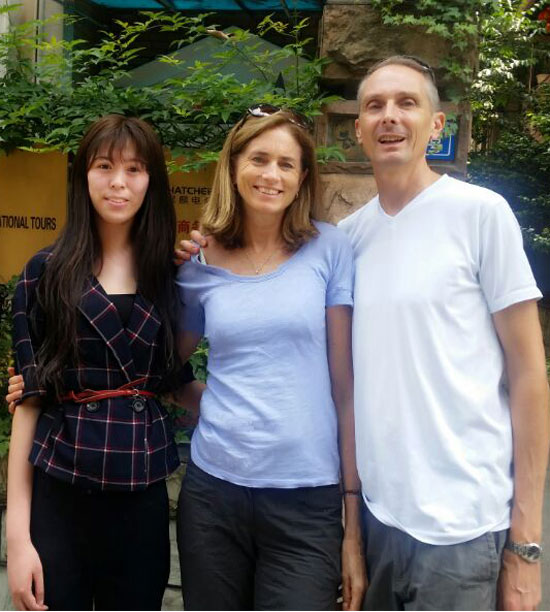 Tibet & China Travel Tips from Catherine
Can't find the answers you want? Email or call me at +86-13699062454 , and I will get back to you immediately with full passion and consideration.
When is the best time for Tibet tour?

It is suitable for travel to Tibet from April to early November, and the best time is August and September. But if you only stay in Lhasa, you can go there any time of the year. Get real time weather report in different places of Tibet.

When is the best time for Everest tour?

Early May and early October are the best time to visit Mt. Everest. Due to the clear weather, you have great chance to see Mt. Everest's true face (if you are lucky). From December to February, you'd better not to go to this area because it is too cold - except you are real Great Adventure People.

Can I travel with children?

Tibet may not be an ideal destination for young Children. The climate and generally harsher conditions in Tibet may not be ideal for young children. The sights and attractions are not those which children like to visit and facilities will be very primitive. If you do decide to bring your young child to Tibet please ensure that you bring all your child's daily needs with you.

Are the Tibetan dogs are dangerous?

Tibetan dogs are dangerous. Do not approach any stray or wild dogs you see and carry a stick if you plan to wander off on your own or at any time after dark.

What kind of Tibet travel documents I need?

Besides a valid passport and a valid Chinese visa, you need two different kinds of permits for traveling in Tibet: the entry permit (TTB permit) and the Aliens' travel permit (if you want to visit the unopened area in Tibet). Click here to read more about "Tibet visa" and how to get them.
Hello Catherine,
Thank you so much for your kind email!
I was actually thinking about you several weeks ago! I am glad you are doing fine!
We are good here in Houston .. but  we did got affected bad too!
I hope the best for China and your family! I will go back to China next Spring to visit!
I would like to go to Guilin and the surrounding area ..please advise us where to visit.
Sincerely yours
Aline
April 11, 2020
Dear Mrs. Catherine,
Thank you so much for your kind message and for all information!
My family and I are good, we live in Sestri Levante, a small city on the sea, about 50 km from Genoa, and here the situation is good, from May 3 phase 2 will start with some less restrictions.
The situation starts to going better also in Milan, Lombardia and Piemonte but all Italy is "red zone" without transit from one city/region to another city/region.
I hope that 2021 will be our Tibet year!
And how are you? I suppose that everything is quite well in your splendid Country.
Kind regards
Anna
April 20, 2020
Hi Catherine,
How is everything there with the coronavirus? Are you ok? I guess that now been winter and with all this, there is no much tourists?
I am glad to hear you are fine. And nice to hear from you.
Thank you very much, we would love to come back to your country, we still have many places to visit there.
Jose
February 13, 2020
Dear Catherine,
We were pleased with our tour, especially about the service provided from our travel consultant, who patently answered all our questions.
We are amazed about Tibet in our first day.
I would make some changing about the tour route, many monasteries and not much landscape, but perhaps that was our mistake.
The hotels and the food were excellent. the guide and driver was also okay, they answered all our doubts and give us a lot of advises.
We had a wonderful trip.
Thank you
Regards
Florencia
July 16, 2018
Hello Catherine,
You service was great. The guide was excellent. He was always on time and new about Tibet a lot. The car was very clean. I will recommend your tour to my friends. If I return I will hire your services again.
Best Regards,
Jorge
April 24, 2018
Dear Catherine,
Now we are back in Germany,
I want to thank you for this great organization of our trip. Everything was perfect. Thanks for this – as in my written statement the only topic was the car where it could be more convenient to drive with a Toyota Landcruiser for a 4-5 Stars trip as we booked.
Thank you.
If you need refernces somewhere on the internet I'm willing to give you some!
Mit freundlichen Grüßen
Dr. Arnd Georg
June 18, 2017
Dear Catherine,
We have successfully arrived back home.
I have to express my best gratitude for the excellently organized tour and full support that was provided to us from you company.
Everything was perfect, all things we were expected to get have been obtained.
We are completely satisfied with all arrangements, services and transportation from your company. All tour guides were excellent, and finally our impression of tour to China - as a whole - is very good.
I will post my review at Trip_Advisor site in a few days.
Thanks for your cooperation and understanding!
Hope next time if we or our friends have an intension to visit China we'll do it only with Chengdu Bamboo International Tours!
Best regards,
Dmitry
May 19, 2017
Catherine,
Replies to Questions 1-4
1) Yes --your travel agent was very efficient .She helped us thru our Travel and Visa problems in the months before our trip and ensured Tibet Entry Permit was at our Chinese Hotel upon arrival.
---we had numerous emails on Tibet entry from Nepal or China, and she handled them well.
2) We were happy with our tour arrangements from Airport Pickup to Train arrival in Chengdu....our Hotels were excellent and our Guide and Driver were very efficient.
3) Yes---We would recommend your company to anyone wishing to visit China and its Territories.
4) Yes----you can use our comments
Thanks for your assistance and advice
Norm and Denise
May 7, 2017
Dear Catherine,
Everything went well and in order.
Many thanks for your help, guidance and quick responses.
Now we are in Chengdu.
Best regards,
Fabian
December 2, 2016
Dear Catherine,
I was fully satisfied concerning your question under point 1. The tour arrangements you made for me were wonderfull and I will certainly recommend your service to other people and in fact I did already so. You may use my comment and photos. I will send you some by means of a separate e-mail.
I was very satisfied with the services of your company and of yourself. I have a few suggestion that will make things better understandable for other people. Inform them that they have to change the electric train halfway the the route to Lhase and that they have the copy of the Tibet Entry Permit with the train tickets because the have to show the permit several times during the voyage. The hotel in Lhasa gave us a room with a leaking shower and so much that the wall outside the shower got wet. And the airconditioning did not work. We informed the hotel over these two things.
In Xian I was very disappointent that we first were brought to a factory annex shop that was making terracotta warriors and selling them together with all kind of other things I did not come to Xian to see and attend this shop I came to see as much and as long as possible from the terracotta army.
I was very surprised that during the Xian part every day a lunch was included in the trip. You did not tell us that this was part of the trip. So it was a surprise for us especially because we got very nice and fine Chinese meals
It seems perhaps now that I was not satisfied about the arrangements, but that is not true.
I had a wonderfull trip and I was very happy with your suggestions and your help, we had during the two parts of our trip really very nice guides.
And our Xian hotel was really top of the bill, extremely good and very helpfull and nice The electronic train tickets were very easy changed in real train tickets at the English spoken ticket desk from the main Railway station in Shanghai ( In one visit all the real tickets I needed for our trip). Perhaps it is a suggestion that you inform people how they can reach this station by metro (line numbers). However the Lhasa hotel was not bad I advise you to look for a 4 star hotel were they speak English. In this hotel they nearly spoke English laguage. To end my comments you made all by all a wonderfull trip for us, you were very helpfull and reacted on all my questions in the quickest way. And I will certainly recommend your company to friends and relatives in the Netherlands. I expect to come in future more often to China and you will be than my first choice for advice and booking trips in China.
Kind regards,
Jan Druif
December 12, 2016
Dear Catherine,
Many thanks for your time helping to plan a trip to the ancient city. We have been enjoying time in the city so will not go outside chengdu. We still have a few more things to do and then we leave Tuesday night.
We have enjoyed chengdu so much and absolutely love the food.
All the best and we will recommend you for sure if any friends head to chengdu or Tibet. Your service has been amazing.
Nancy and Adrian
May 15, 2016
Have a question? Get answers from our travel experts soon!
Your Question:

Your Name:

Your Email: