Ashley He - Our China Tibet Travel Consultant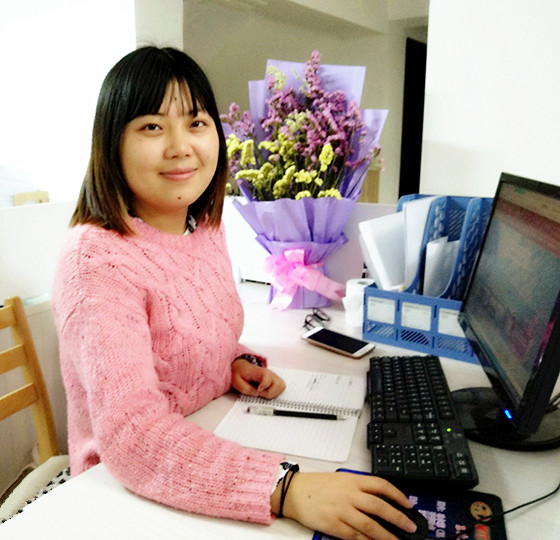 Expertise
Tibet

Lhasa, Namtso Lake, Shigatse, Gyantse, Everest

China

Yangtze Cruise, Beijing Tour, Xian Tours, Shanghai Tours, Sichuan Tours, Guilin Tours
Why not take the advantages of Ashley's Tibet & China travel experience to design a trip just for you that suits your budget and interests. Her passion on travel and help never fades away!
OR Call her at +86-18720990623
Biography


Hello everyone, this is Ashley from Tibet Discovery.

Travel, in my eyes, is a great way to relax ourselves and broaden our horizon. During our travel, we can forget our work or study, and just enjoy the leisure time. We can see many natural wonders of the world, meet various people, experience different cultures, and taste delicious foods. In every new destination, you can even find a new part of yourself, and this is what I enjoy most from travel.

Tibet is a holy land with colorful traditions and cultures, abundant tourism resources and many different kinds of food. Whatever you're interested in, you could take a once-in-a-life exploration of this beautiful land. As your travel consultant, I will spare no effort to help you design and arrange a worry-free and unforgettable journey in Tibet & China. So come to me and let's go!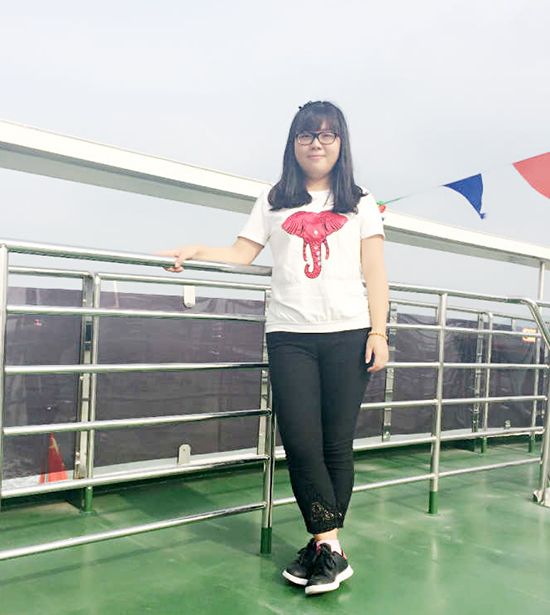 Tibet & China Travel Tips from Ashley
Can't find the answers you want? Email or call me at +86-18720990623, and I will get back to you immediately with full passion and consideration.
When is the best time for Tibet tour?

It is suitable for travel to Tibet from April to early November, and the best time is August and September. But if you only stay in Lhasa, you can go there any time of the year. Get real time weather report in different places of Tibet.

When is the best time for Everest tour?

Early May and early October are the best time to visit Mt. Everest. Due to the clear weather, you have great chance to see Mt. Everest's true face (if you are lucky). From December to February, you'd better not to go to this area because it is too cold - except you are real Great Adventure People.

Can I travel with children?

Tibet may not be an ideal destination for young Children. The climate and generally harsher conditions in Tibet may not be ideal for young children. The sights and attractions are not those which children like to visit and facilities will be very primitive. If you do decide to bring your young child to Tibet please ensure that you bring all your child's daily needs with you.

Are the Tibetan dogs are dangerous?

Tibetan dogs are dangerous. Do not approach any stray or wild dogs you see and carry a stick if you plan to wander off on your own or at any time after dark.

What kind of Tibet travel documents I need?

Besides a valid passport and a valid Chinese visa, you need two different kinds of permits for traveling in Tibet: the entry permit (TTB permit) and the Aliens' travel permit (if you want to visit the unopened area in Tibet). Click here to read more about "Tibet visa" and how to get them.
Hi Ashley,
I am sorry for the delayed reply but I am more than happy to answer your questions.
1. Our travel consultant Ashley, was extremely helpful, patient as I changed my requirements and prompt in all communications.
2. All of the guides and transport arrangements were first class. I have travelled extensively in China and found all of the arrangements to be excellent. The hotels chosen were simple but to a very good clean standard and extremely well placed.
3. I would certainly use the services of Tibet Travel again and recommend them highly. 
I am happy for you to use these comments if they are helpful and will try to send you some pictures separately. This was my 61st visit to China so as you can imagine i have experienced various levels of service over the years. If you Google me you will find various references to me and China!!!
Thank you again Ashley I look forward to seeking your help again,
Kindest regards,
Trevor
May 14, 2019
Have a question? Get answers from our travel experts soon!
Your Question:

Your Name:

Your Email: