Pokhara Maps - Pokhara Location, Attraction, Transportation Maps
14 July 2020
Last updated at 13:46
Pokhara, lying in central Nepal, is the most romantic, exciting, and refreshing site of Nepal. You can take courage and paraglide over the mountains and lakes, boat on the peaceful Fewa lake, overlook snow peaks of Annapurna Range and watch the sunrise from the World Peace Pagoda...
It is easily reachable and a cool holiday destination. Here we have provided you with some useful Pokhara maps such as the Pokhara location maps, Pokhara attractions map and Pokhara transportation maps for your reference.
Pokhara Locations Maps - Where is Pokhara
Pokhara is in the geographic center of Nepal, serving as the capital of Gandaki Pradesh, and the headquarters of Kaski District. It is about 200km away from the capital, Kathmandu, to the east. Check its specific location on a Nepal map and its region site below.
Pokhara Tourist Map
Pokhara is known as the tourism capital of Nepal with beautiful lakes inlaid and magnificent Annapurna Range within 15–35 mi (24–56 km) of the Pokhara valley. Boating on the rippling Fewa Lake, trekking through Annapurna Base Cample, and the most adventurous - Paragliding from Sarangkot highland, these activities are truly once in a lifetime. Check the Pokhara tourist map and get to learn more attractions to go!
♦ Useful Link: Pokhara Things to Do
♦ Recommended Pokhara Tours: 6 Days Kathmandu to Pokhara Highlights Tour by Private Car
Pokhara Transportation Map
Compared with many other cities in Nepal, Pokhara can be easily reached by air and land. The Pokhara airport serves regular flights all year round to the capital Kathmandu, Mustang, etc. It only takes about 0.5h to reach Pokhara from Kathmandu, while you need over 6 hours to get to Pokhara by bus, and a new international airport is under construction. Check the following map to know how to get Pokhara from the popular scenic cities in Nepal.
♦ Useful Link: Kathmandu Pokhara Tours
♦ Recommended Pokhara Tours: 9 Days Nepal Ghorepani - Poon Hill Trekking Tour
Other Pokhara Maps - Pokhara Hotels Map, Paragliding Map
In Pokhara, the most popular activity is to try paragliding. The following paragliding map shows you the gliding route and duration. Also, people always stay in Pokhara for more than one days, and the Pokhara accommodation map will guide you to the finest stay for your Pokhara tour!
♦ Useful Link: Pokhara Hotels
♦ Recommended Pokhara Tours: 8 Days Kathmandu Pokhara Chitwan Highlights Tour
How to Plan a Nepal Tour
Best time to visit Nepal: March to mid-June and mid-September to November
How to get to Nepal: overland driving from China (Tibet) and India, flights from China (Tibet, Chengdu…), India (Delhi/Mumbai/Kolkata/Bengaluru...), Bangladesh (Dhaka), Malaysia (Kuala Lumpur), Thailand (Bangkok), Singapore, etc.
Nepal Visa: you can get Nepal Visa on arrival at Kathmandu Airport and border entry ports, or apply for it from Nepal Embassy abroad before departure, which takes about 1 to 3 working days.
Tourists always start a Nepal tour from Kathmandu - the capital city and tourist distribution center. 4 days is enough to enjoy the world heritage sites and Himalayan views in Kathmandu Valley (Kathmandu, Patan, Bhaktapur and Nagarkot). For those travelers who won't want to miss the most astonishing nature of Nepal, spend 1 or 2 more days visiting lakeside Pokhara. For more experience, Chitwan is a good choice to offer Nepal's oldest wildlife (various mammal and birds species) as well as a variety of excursions in 2 days usually. If you are a Buddhist follower or fan, travel Lumbini and other Buddhist sites in 3~4 more days. If you are a trekking enthusiast, there is a bucket of trekking routes, like Everest Base Camp Trek, Annapurna Circuit, Poon Hill, etc.
☞ 4 Days Classic Kathmandu Valley Tour
☞ 5 Days Kathmandu Pokhara Leisure Tour (by Flight)
☞ 8 Days Nepal Holiday Tour (Kathmandu - Pokhara - Chitwan)
It is strongly recommended to take a Tibet Nepal overland trip, so you are able to have Himalayan landscape savory and special culture encounter in one go. Or you can extend your trip to tiny Bhutan to find the mystery of happiness. Tibet Discovery is specialized in providing Nepal Tibet Bhutan Tour Packages and you are also welcomed to customize your unique experience.
☞ 7 Days Lhasa to Kathmandu Overland Tour via Mount Everest
☞ 15 Days Tibet Nepal Bhutan Himalaya Exploration In-depth Tour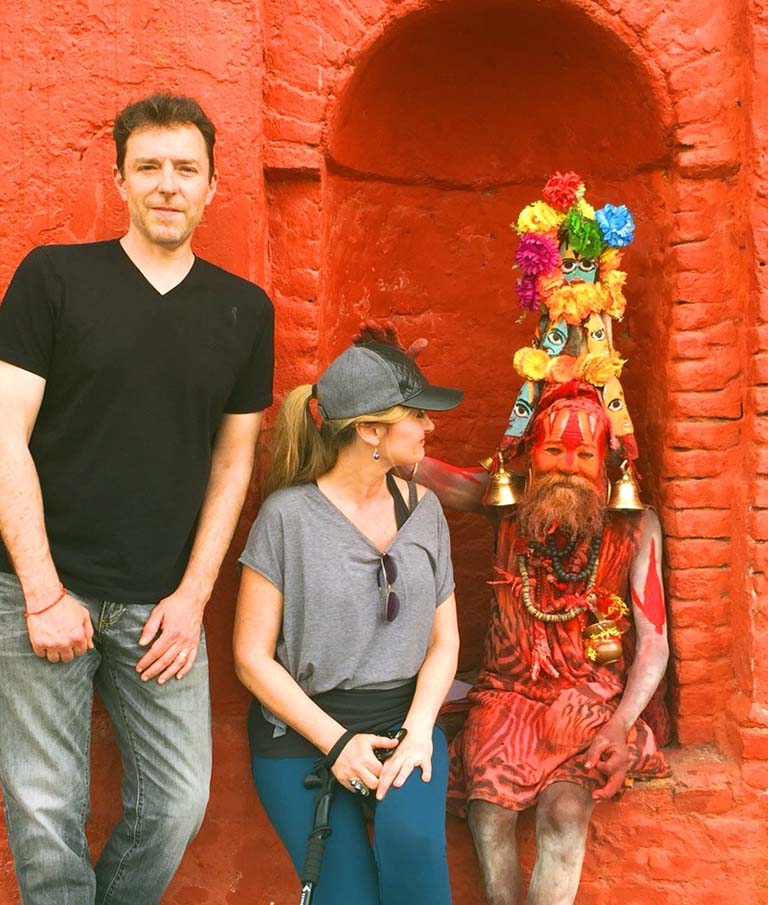 Pokhara Travel Guide
More Nepal Travel Guide
Recommended Nepal Tour Packages
Following are some of our most recommended Nepal tour packages that you may be interested in. All of our tour packages are classic itineraries, and can be tailor-made to meet your personal requirements. You can get
more Nepal Tours
, or
contact us
to customize a trip if you want.
Kathmandu / Nagarkot / Pokhara / Chitwan / Kathmandu

Highlights: Durbar Square, Himalaya Sunrise, Phewa Lake, Chitwan National Park

$982 / Details

Kathmandu / Pokhara / Kathmandu

Highlights: Durbar Square, Swayambhunath, Boudhanath, Sarangkot, Phewa Lake

Request / Details

Kathmandu / Nagarkot / Pokhara / Kathmandu

Highlights: Durbar Square, Swayambhunath, Boudhanath, Nagarkot, Sarangkot

Request / Details
Have a question? Get answers from our travel experts soon!
Your Question:

Your Name:

Your Email: