Top Pokhara Attractions
Pokhara is the must-visited city if your time permits you to have a deep exploration in Nepal. You won't miss the triangular mountain capped with snow, the clear water reflecting the snowy peaks, the peaceful villages on the lakeshore, the sunrise views of the peaks, the Buddhist temples etc. Check the following top attractions to get inspired for your Pokhara trip.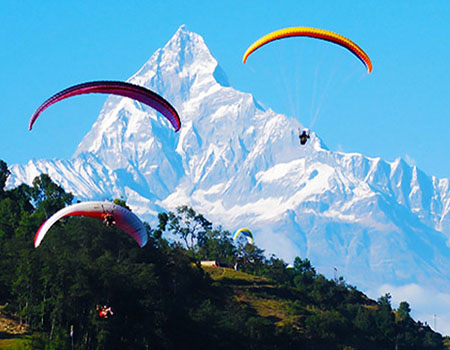 Featured Pokhara Activities
A natural and cultural glimpse of Pokhara can't fulfill the desire of the ambitious travelers. In fact, Pokhara is the paradise for outdoor enthusiasts as well. In Pokhara, tourists can take a sight of the beautiful natural landscape in other ways or other angle. There are featured activities in Pokhara you can take part in, and with them your tour will be more unforgettable. If you are interested in these activities, feel free to contact us or let your travel consultant add them into your itinerary.