Top 14 Bhutan Things to Do on Your First Bhutan Trip
Hiding in the eastern part of the Himalaya Range and landlocked between its vast neighbors China and India, Bhutan is a tiny country but called as the "last Shangri-la" and the happiest country on earth. Without McDonald's, Starbucks, large supermarkets, high-speed rail and traffic lights, but Bhutan is full of sheer Buddhist culture, scenic monasteries, natural wonders, amazing treks, dominating snow peaks, peaceful rural villages, beautiful valleys, abundant wild lives, colorful festivals … with no doubt the paradise for travelers to enjoy in the most beautiful way possible. With so many things to do, everyone should visit this Land of Thunder Dragon at least once in their lifetime.
Interested to take a peek to know what Bhutan has to offer? Here's a list of Top 14 Things to Do on your first visit: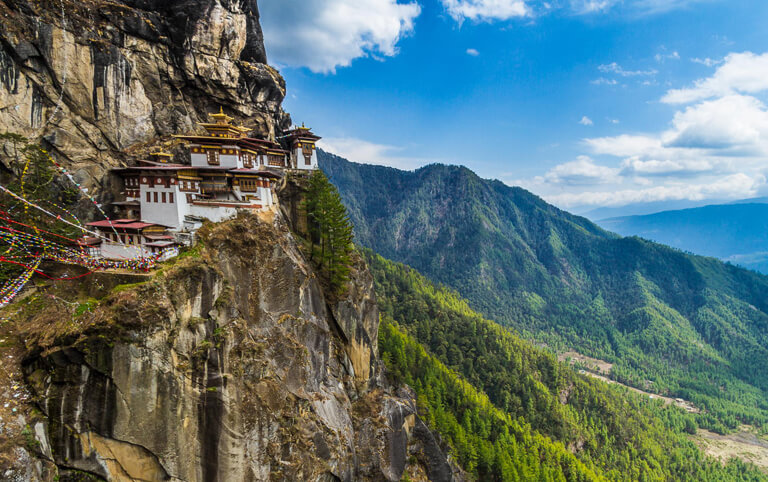 Cliffside Tiger's Nest Monastery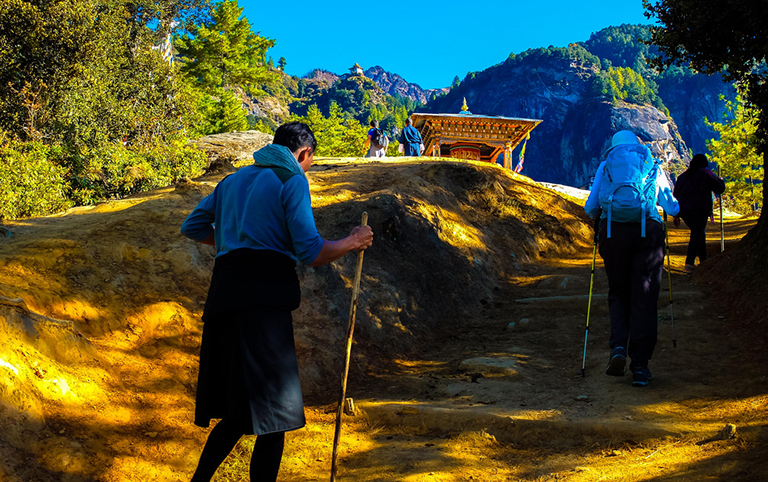 Trekking to Tiger's Nest Monastery
Visiting the Tiger's Nest Monastery (3100m), Aka Paro Taktsang, is without no doubt the number one thing to do weather you put it on the first or the end of your Bhutan trip. Clinging precariously to a Cliffside 900 meters above Paro Valley, with exquisite architecture and deep sacred sense of Buddhism, Tiger's Nest Monastery is the most iconic landmark of Bhutan, one of the most venerated sites in entire Buddhist world, as well as one of the best places for some memorable selfies. It was first built in 1692 at a cave where Guru Rinpoche meditated in the 7th century A.D. Legend says that Guru Rinpoche flew to the site from Tibet on the back of a mystical tigress to meditate Buddhism.
The Tiger's Nest Monastery is located about 10km north of Paro town. Travelers need to take a car ride to the parking lot at the hill foot from where a leisure trek around 3 hours uphill through beautiful pine forests has to be done to arrive at the temple. There are a lot of opportunities to see the tiger's nest along the trek. A horse ride to reach a higher stop near to the monastery is available if you think the 3 hrs' trek is challenging for you.
Location: Upper Paro Valley, Bhutan
Best time: March to May and September to November.
Time needed: nearly a full day
Recommended Bhutan Tour including Tiger's Nest Trekking: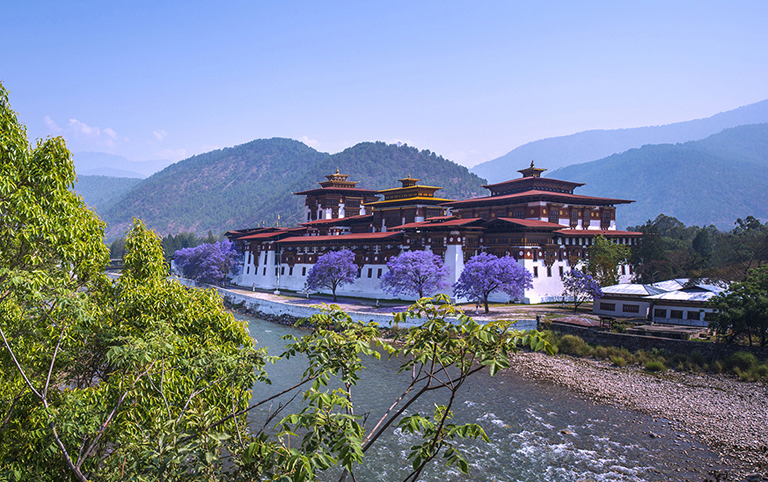 Punakha Dzong in April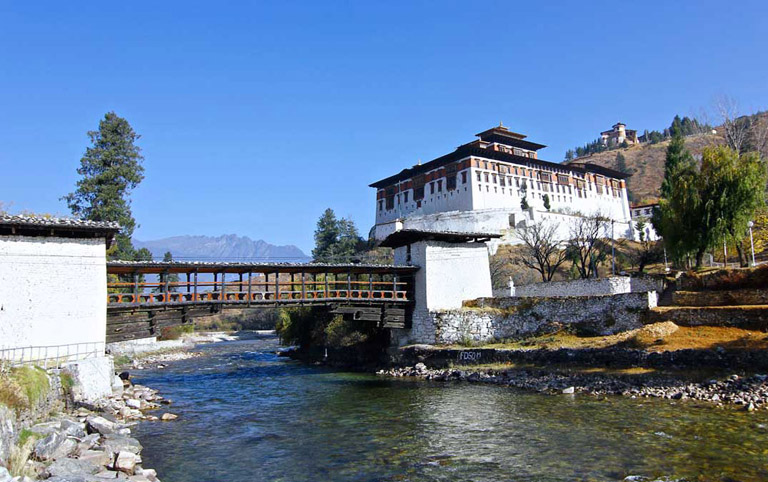 Paro Dzong (Rinpung Dzong)
Dzong is one of the biggest highlights of Bhutan, featuring in the closeness of the nature and strong relationship with the Buddhism culture. As you travel deeper into Bhutan, you will encounter a lot of Dzongs which are complexes of fortress, courtyards, temples, offices and monks' accommodation surrounded by towering walls. They are uniquely constructed without any iron nails being used, and decorated with beautiful woodwork and ornate art. They are the religious, military, administrative and social centers of the districts of Bhutan. The current king of Bhutan - Jigme Khesar Namgyel Wangchuck is now living in Trashi Chho Dzong in Thimphu, the capital of Bhutan. In the ancient time, Dzongs were used to fight against the invasions from northern Tibet and British-Indian from the south. At the peaceful present, they house the monks and government offices, and serves for people to gather during festivals. For tourists, the Dzongs are the best place to discover Bhutan's history and culture.
Among all 20 Dzongs in Bhutan, Trongsa Dzong is the largest, Punakha is the most beautiful, Paro Dzong (Rinpung Dzong) is finest in architecture. Check Bhutan's top 9 Dzongs >
Best time: March to May / September to November
Recommended Dzongs: Punakha Dzong, Paro Dzong, Trashi Chho Dzong, Trongsa Dzong
Recommended Bhutan Tour including Dzongs Visit: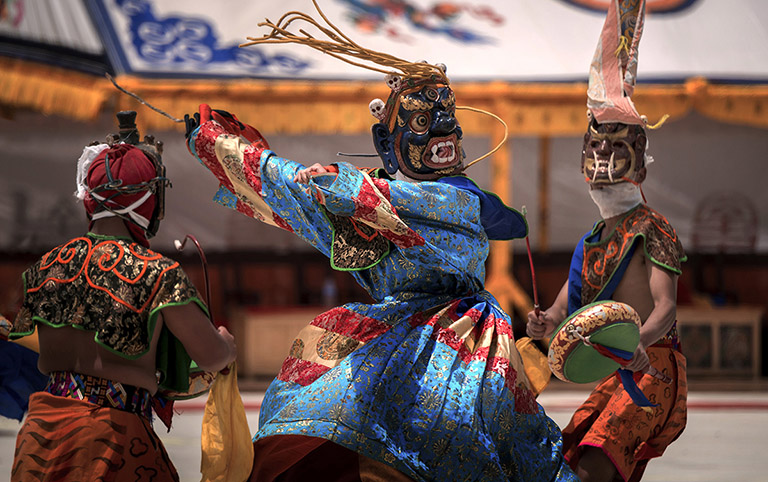 Tshechu Festival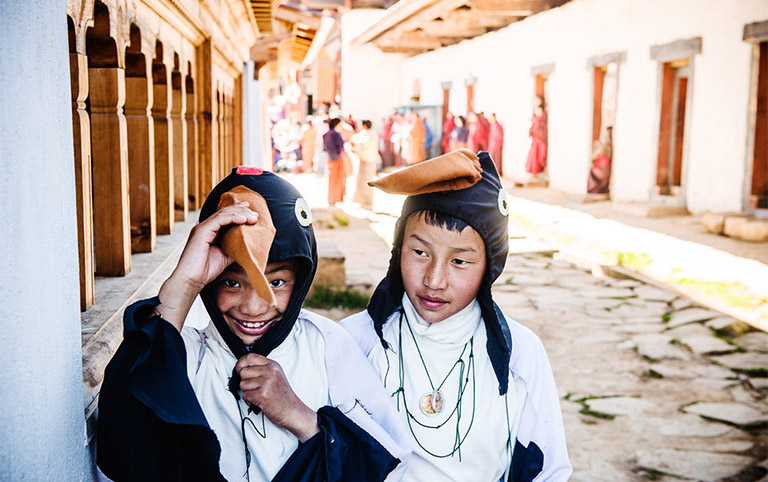 Black Necked Crane Festival
If you visit Bhutan during one of its unique festivals, you can get double value from your Bhutan tour, which is no exaggeration as the festivals in Bhutan are so unique, interesting and welcoming. There are overflowing with masked dancing, gourmet feast and many other folk activities.
Tshechu Festival
Tshechu Festival is the most important festival of Bhutan. It is celebrated widely throughout the country to commemorate Guru Rinpoche. Different districts usually celebrate Tshechu in different times, which is good for tourists to enjoy the festival with more opportunities. During the Tshechu Festival, thousands of people wear their best clothes and jewelry, pack food with bamboo baskets, and gather in Dzongs or temples while the monks perform special masked dances which tell the story of the saints surrendering demons or depict major historical events. Bhutanese believe that watching mask dance is a process of blessing and revelation. Tshechu Festival usually last for 3 days. At the 3rd day, there usually is a grand ceremony of displaying giant Thangka of Buddha. The festival is also a good occasion for family reunion and socializing. Thimphu, Paro and Punakha are three best places to enjoy the Tshechu Festival. They celebrate the festival in different months of lunar calendar.
☞ 7 Days Thimphu Tshechu Festival Tour
You don't have to spend 3 full days on the Tshechu Festival. Our tours combine sightseeing with the festival, which will ensure you not miss the highlighting part of the festival while visiting beautiful places in Bhutan at the same time.
Black Necked Crane Festival
The Black Necked Crane Festival Bhutan is organized annually in Phobjikha Valley to raise awareness of protecting the endangered black necked cranes who usually fly to Bhutan during the winter season. Folk dances and mask dances are performed by the local people. For bird watch lovers, it is a great time to view the black necked cranes.
Other than the Tshechu Festival and Black Necked Crane Festival, there are many other festivals you can attend, such as Jamby Lhakhang Drup Festial in October, Haa Summer Festival in July, etc. Learn more about Bhutan festivals >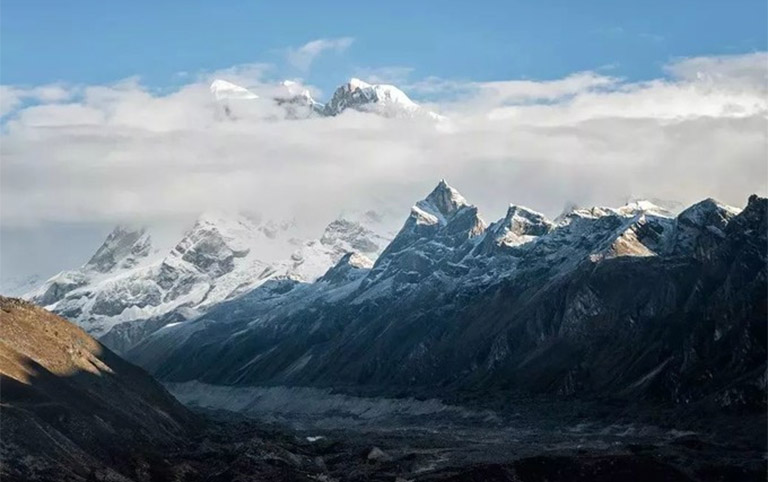 Snowman Trek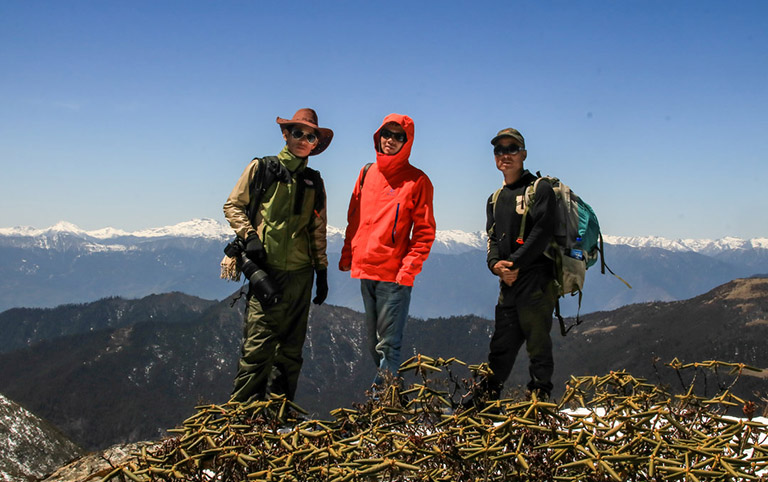 Druk Path Trek
When talking about some of the best places for trekking on earth, Bhutan should be on the top of the list. The Himalaya kingdom meets the need of every kind of trekkers; no matter you prefer some serious treks, or moderately challenging trek, or enjoyable short-termed trek. The trekking routes here are unparalleled – unexplored mountains, lush valley, rugged terrains, primitive forests, pristine plateau lakes and heartwarmed atmosphere. Trekking in Bhutan is quite unlike some other crowded alternatives elsewhere in Asia. It's an isolated wildness experience. You probably can only meet with yaks and herders if you take those high-altitude treks.
If you keen on the serious adventure, head to the northern mountains close to Himalayan peaks where trekking trails remain untouched and unexplored. Jhomolhari Trek, Snowman Treks are recommended. If you prefer some leisure treks, you can just ramble among the valleys and ridges near Paro, Thimphu and Punakha, such as Tiger's Nest Trek, Druk Path Trek, etc. Bhutan trekking is only recommended during March to May and September to November.
According to Bhutan's tourism policy, tourists have to trek Bhutan with a guided tour provided by Bhutan travel agencies, which doesn't mean the lessening of flexibility of your trek. You can still choose the places to go, pace of trek, tour guide, food, etc. Many people even agree that Bhutan trekking is the most enjoyable trekking in the world. Learn more about Bhutan Trekking >
It is common to encounter snowstorms on the Snowman route, because the altitude is high and the weather is unpredictable. If you encounter heavy snow, the general horses carrying hiking materials cannot go forward. You must use the yaks.
Best time for Bhutan trekking: March to May and September to November
Recommended Bhutan Trekking Tours:
☞ 9 Days Druk Path Trekking with Best Bhutan Highlights
☞ 5 Days Bhutan Classic Tour with Tiger's Nest Hiking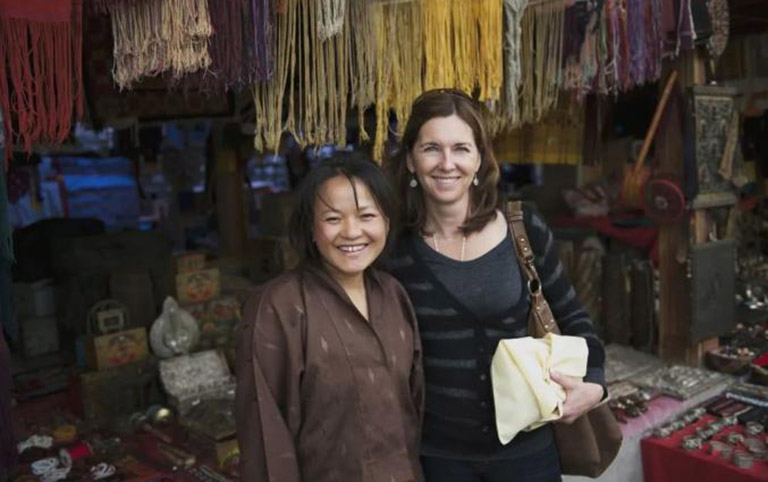 Meeting local Bhutanese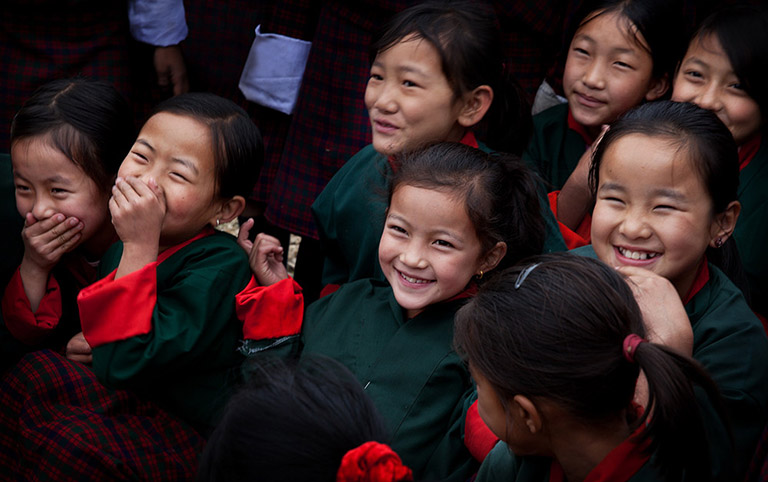 Bhutanese laughing kids
What is the best way to explore a country's culture beneath the surface? It definitely is to interact with locals. In Bhutan, every Bhutanese you meet seem to be very friendly, and willing to share their thoughts on living or Buddhism with their guests. As a country focusing on quality of life as well as the only Buddhist country in the world, Bhutan' living style is quite different from what you are familiar with. Meeting with some locals, you may find the key to "Happiness", either from your tour guide, or the little monks studying in Dzongs, the meditating monks, local craftsmen…
In Bhutan, the measurement of GDP is not popular. People here are pursuing "Gross National Happiness" measured by nine fields which are psychological well-being, health, education, good governance, ecology, time use, community vitality, culture and living standards. The Centre for Bhutan and GNH Studies survey Bhutan's Gross National Happiness every five years.
Where to meet local Bhutanese local people? The best way is to follow your guides who have close relationships with local neighborhoods and monasteries. You can also go freely to talk with locals but only a few of them can speak English. Have a trekking also offers a lot of opportunities to meet a lot of locals especially herders in remote areas.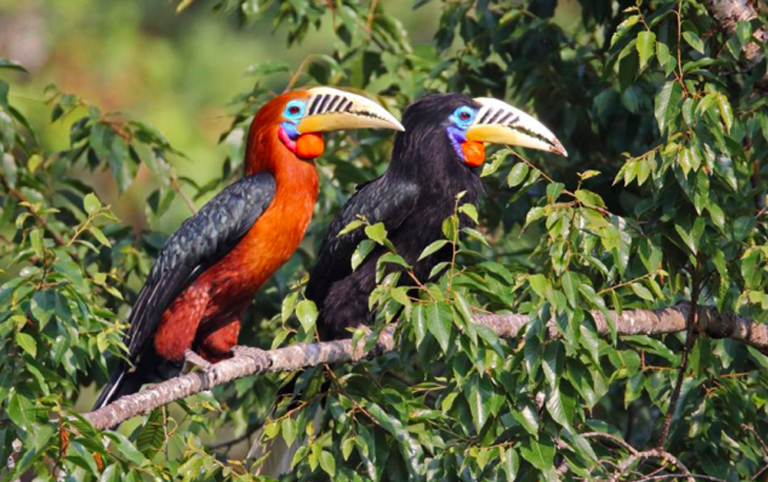 Beautiful Neck Hornbill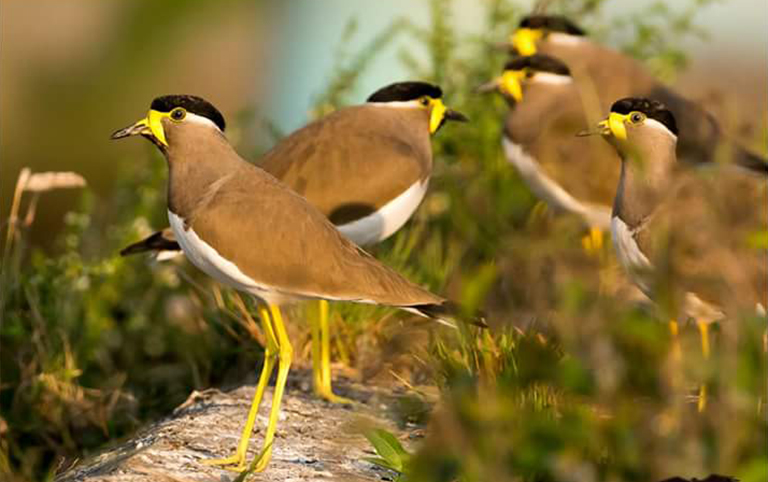 Yellow-wattled Lapwing in Gelephu
In Bhutan, about 70% of the land is covered by forest, and about 22% of the land is designated as national parks, natural reserves and wildlife reserves, which makes Bhutan the paradise of birds as well as one of the top10 bird destinations in the world. There are many unrecorded birds, and only about 700 are recorded, 14 of which have been identified as internationally endangered bird species by "Bird Life International", including the brown-necked hornbill that inhabits the southern hills, the black-necked crane and gray-bellied pheasant that migrated from Tibet to Bhutan in winter.
Our pleasant bird watching tour is led by a local Bhutan guides who are familiar with the bird distribution area, route, climate, etc. very well. You have bigger chance to see as many bird species as possible. At the same time, you won't miss out other popular things to do and see, such as Tiger's Nest, Punakha Dzong, Thimphu, etc. Learn More about Bhutan Birding >
Best month for Bird-Watching: Jan. Feb. Mar. Apr. May. Jun. Sep. Oct. Nov. Dec.
Recommended places for Bird Watching: Tsirang, Gelephu, Zhemgang, Phobjikha, etc.
Recommended birding tour: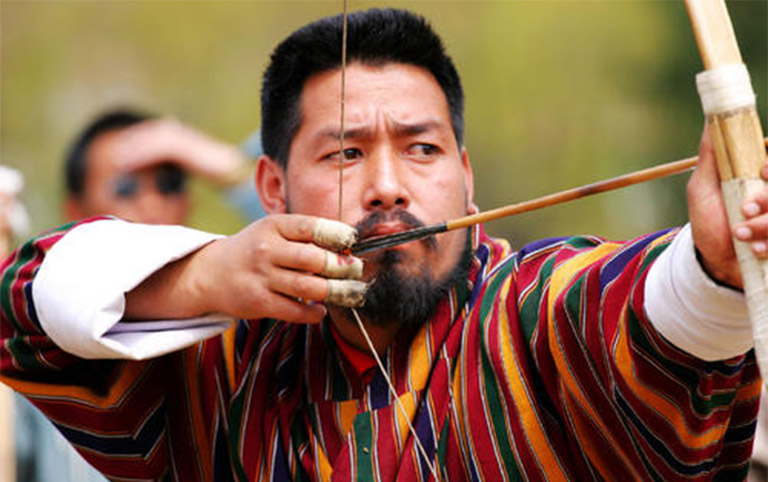 Traditional archers use bamboo arrows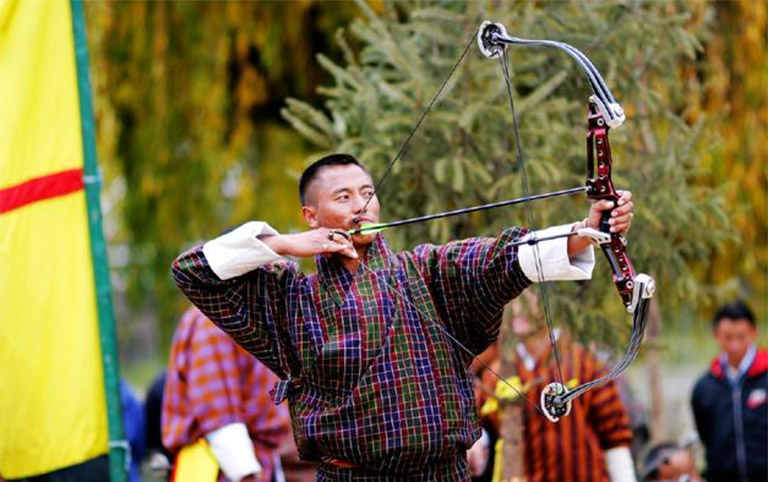 Modern equipment used in archery tournament
You much squeeze out a few hours to attend the archery gate (or at least watch an archery competition) during your Bhutan tour. Archery is the national game as well as most popular social activities in Bhutan. Archery games are usually played during festivals, tournaments and celebrations between towns, villages and amateur teams. Its history can be traced back to around 600 B.C. Unlike common archery, Bhutanese archers use larger, thicker bows and arrows to shoot from further distances. Traditional archers use bamboo arrows and bows in regular archery activities. However, the participants of the tournament use modern equipment.
In Paro and Thimphu, you can easily find Bhutanese men wearing traditional costumes engaging in the archery games. Feel free to ask your guide to arrange an archery experience for you.
Recommended Bhutan tour with archery experience: 7 Days Bhutan Adventure Tour with Haa Valley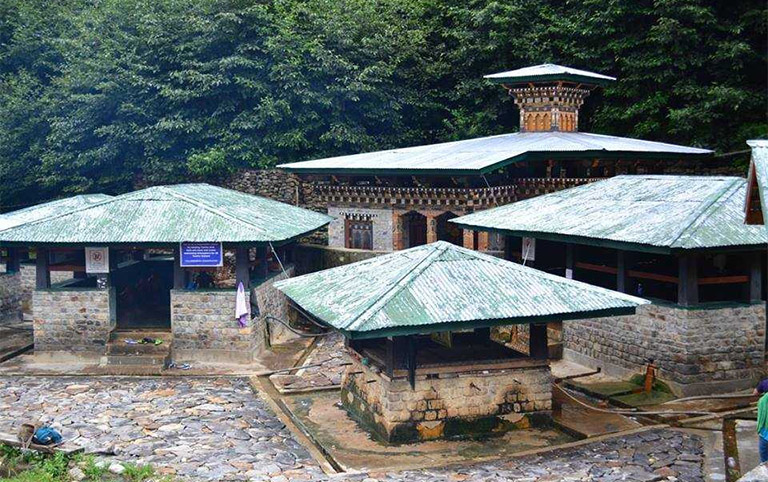 National hot spring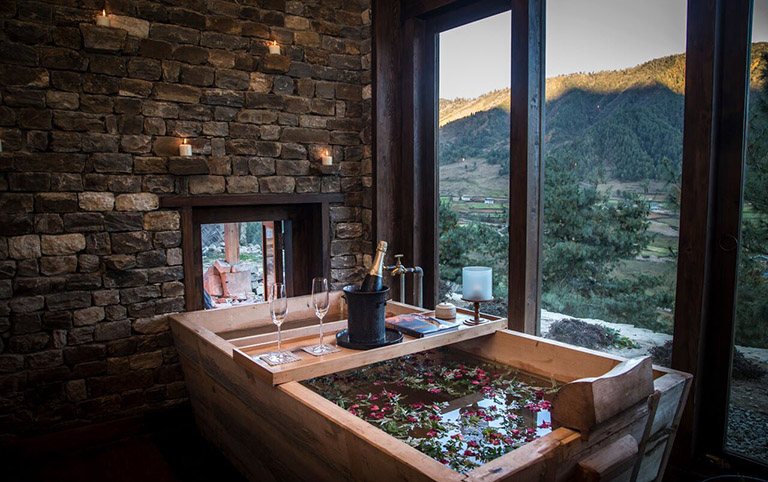 Hot stone bath
Enjoy a relaxed hot spring is the best way to recover after all time and energy consuming trekking and sightseeing. There are two popular types of hot springs in Bhutan – Natural Hot Spring and Hot Stone Bath.
Natural Hot Spring is believed to be good for health. It can cure body aches and sinus according to local theory. Bhutanese usually visit the hot spring in winter months, as a centuries old tradition. Natural hot springs can be found across the country. Popular hot spring sites are Gasa Tshachus (on a trek near Punakha), Dur Tshachu in Bumthang, Duenmang Tshachu in southern Bhutan.
Hot Stone Bath is popular Bhutanese way of hot spring. It is enjoyed in a wooden tub filled with hot spring water. Heated river stones are put into the water to keep the heat. Native medicinal herbs are also infused in the water to create healing properties. The Hot Stone Bath can help loose joint, soothe muscle tensions and invoke deep relaxation. It is available at many hotels. Feel free to ask your guide for advice.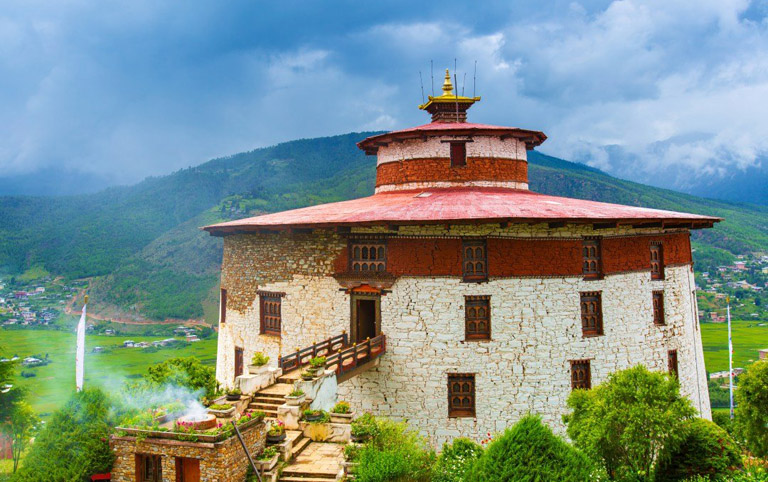 National Museum of Bhutan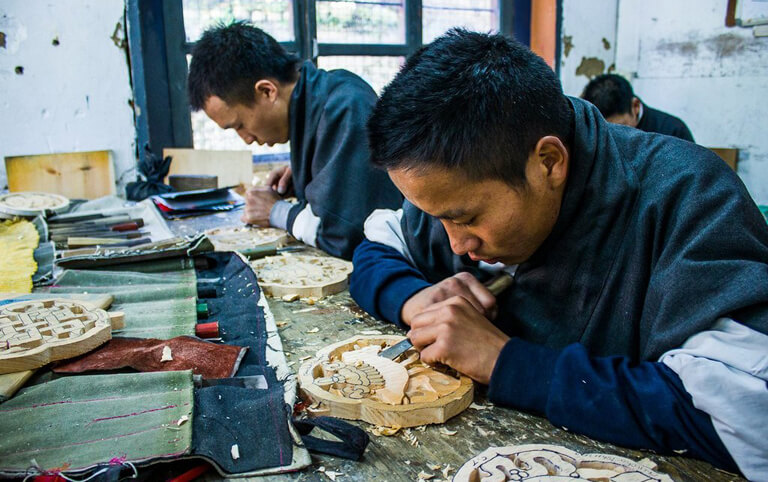 Students learning carving skill
Learning the unique heritage is a big part of your Bhutan trip. Museums are the perfect places to do it. Paro and Thimphu have some well-established museums. If you want to trace back on the history of Bhutan, go to the National Museum of Bhutan in Paro. If you are keen on arts and crafts, go to National Institute for Zorig Chusum in Thimphu where young Bhutanese learn the skills of building architecture, textiles, jewelry, etc. which have been passed down from generation to generation. You can even walk into the classroom to take pictures and interact with students and teachers. If you are a fan of philately, don't miss out Bhutan Post Office Headquarters. You can also visit Simply Bhutan, Royal Heritage Museum and National Handicraft Emporium, etc. in Thimphu.
Bhutan museums opening hours: 09:00–17:00 (Monday to Sunday)
Must-visit museums: National Museum of Bhutan (Paro), National Institute for Zorig Chusum (Thimphu), Bhutan Post Office (Thimphu)
Recommended Bhutan tour with essential museums: 6 Days Last Shangri-La Highlights Tour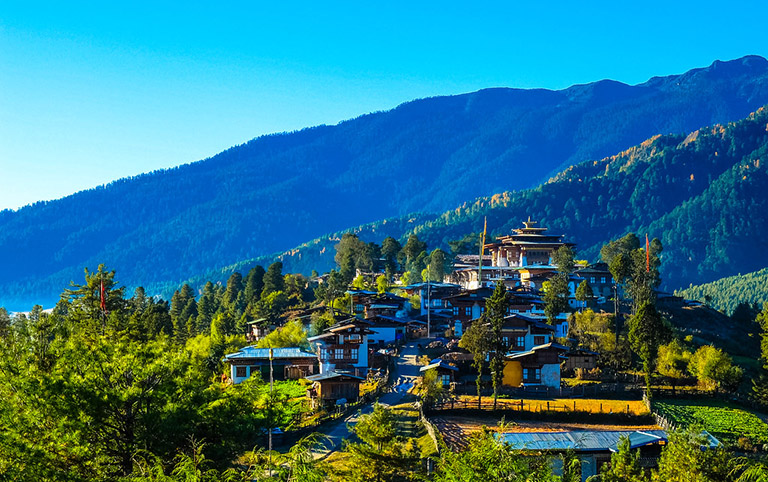 Phobjikha on the road to Bumthang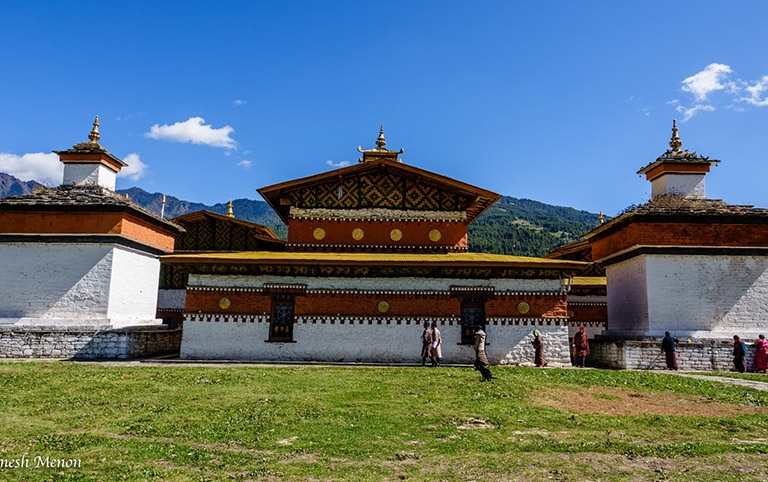 Jambey Lhakhang
If time allows, i.e. 9~10 days Bhutan trip, you should travel head east to the remote central region and Bumthang where Bhutan's culture is more authentic (Paro and Thimphu are becoming murderer rapidly). Bumthang area is also the most historical area and religious heartland with some of the oldest Dzongs and temples in Bhutan, such as Jambey Lhakhang, Bhutan's oldest temple, Kurjey Lhakhangm, one of Bhutan's most auspicious sites and Wangdicholing, the royal summer palace of Bhutan's first two kings. The valleys here are more beautiful, covered in fields of buckwheat, rice and potatoes, one of the most peaceful places in the kingdom.
Travel from Paro to Bumthang - classic in-depth Bhutan tour
You can arrive at Paro by flight first, then spend several hours visiting Rinpung Dzong and Bhutan National Museum in Paro before transferring to Thimphu, the capital city. Then spend one day touring local landmarks and museums. After that, travel from Thimphu to most beautiful dzong in Bhutan - Punakha Dzong and the natural reserve Phobjikha Valley, Trongsa - the ancient center of Bhutan. Then for another 2.5 hours from Trongsa, you will finally reach Bumthang. This is a worthwhile and memorable journey with busy city, pristine countryside, vast valley, religious goempa, and more.
Bhutan Trekking & Tourist Map (click to zoom up)
11. Visit the Buddha Dordenma Statue (Bhutan Point)
Standing at 52 meters tall, the Buddha Dordenma Statue is one of the largest Buddha in the world as well as a must-go sacred site for local Buddhists. It sits on a giant lotus and overlooks the valley and city of Thimphu. You can hardly tell whether the view from Buddha Dordenma or the view of Buddha Dordenma is more spectacular.
12. Enjoy a homestay
For city-dwellers, it is a very special experience to leave the comfort zone and live like a local on a Bhutanese farm. Not just staying a peaceful night like home, you can also experience authentic rural living, be treated homemade dinner and enjoy some nice chatting with the hosts. If you are lucky, the kind host may prepare a traditional hot stone bath for you. The homestay is a great way to get your money straight to rural communities, rather than to corporate hotel chains.
13. Drive to Auspicious Dochula Pass & Enjoy Himalayan Mountains
Dochula Pass is conveniently located along the driving from Thimphu to Punakha. It is the most auspicious mountain pass in Bhutan (3100 m) because of its 108 memorial chortens which were built to honor the soldiers who lost their lives in the battle against the Assamese insurgents from India in 2003. Besides being a memorial site, the Dochula Pass also offers a 360-degree view of snow-laden Himalayan mountains, especially the Gangkar Puensum, which is the highest peak in Bhutan.
14. Indulge in the local cuisine
Bhutan food is different from Indian food and Nepal food. Vegetables, especially chilies, are widely used. Both non-veg food and veg food are offered in hotels and restaurants, and there are plenty of options. Must-try local delicacies include Ema Datshi (made out of chilies, cheese, vegetables, and pepper), Kewa Datshi (potatoes served with cheese), Jasha Maroo (spicy chicken stew) and Momos (dumplings).
Most of Bhutanese food can be found in your hotel. If you want to go out to hunt food on your own, here are some recommended restaurants: Folk Heritage Museum Restaurant (Thimphu), Zombala, Bukhari at Uma by COMO (Paro), Ambient Cafe (Thimphu), Galingkha (Thimphu), and Chig-ja-gye at Taj Tashi (Thimphu).
How to plan Bhutan tour itinerary
Best time to visit Bhutan: spring (March to May) and autumn (September to November)
How to get to Bhutan: international flights from India, Bangladesh, Thailand or Nepal or overlanding from India.
Bhutan Visa: Your tour operator will apply for you. Taking about 7~10 working days to receive.
Bhutan tours usually range from 4 days to 30 days, depending on the travel style you prefer. Classic Bhutan tours usually start from Paro in the west where Bhutan's only international airport and famous Tiger's Nest are located in, then go eastward to visit the capital Thimphu and beautiful Punakha Dzong, which usually takes about 5~7 days. It is strongly recommended to spend 2 or 3 more days to countinue your tour to Phobjikha and Bumtang where the most beautiful valleys and authentic local culture awaiting your exploration. For further in-depth tour, you can go to enjoy a trek or a festival tour. Find recommended Bhutan tours here >
☞ 5 Days Bhutan Classic Tour (Paro & Thimphu & Punakha)
☞ 9 Days Bhutan In-depth Natural and Cultural Tour
Bhutan is usually visited with its two great Himalayan neighbors - Nepal and Tibet. We are specialized in providing tailor-made Nepal Tibet Bhutan tours of all kinds. Find recommended Nepal Tibet Bhutan tours here >
Andy (UK) and Her Friends Enjoyed Bhutan Tour with Thimphu and Punakha
Recommended Bhutan Tour Packages
Following are some other recommended Bhutan trekking tour packages that you may be interested in. All of our Bhutan tours can be customized to meet your personal requirements. Find more Bhutan Tours or contact us to customize a trek if you want.
Paro / Thimphu / Punakha / Paro

Taktsang Monastery, Rinpung Dzong, National Memorial Chorten, Punakha Dzong

Request / Details

Paro / Thimphu / Punakha / Phobjikha / Trongsa / Bumthang / Wangue Phodrang / Paro

Taktsang Monastery, Punakha Dzong, Trongsa Dzong, Gangtey Goempa, Jambay Lhakhang

Request / Details

Kathmandu / Pokhara / Kathmandu / Paro / Thimphu / Punakha / Paro / Tiger's Nest / Paro

Durbar Square, Phewa Lake, National Memorial Chorten, Punakha Dzong, Taksang Monastery

/ Details
Have a question? Get answers from our travel experts soon!
Your Question:

Your Name:

Your Email: