Customize Bhutan Tour - Tailor-make Your Own Bhutan Holiday
Having no idea how to organize your Bhutan holiday or finding no a matched Bhutan tour? Use our Bhutan Holiday DIY Tool to get tour planning started easily, which is only 2 simple steps away by telling us your preferred holiday style, such as family, hiking, culture, etc., and providing your contact info. Our Bhutan travel experts will research your tour plan, design an excellent tour package, and email you with details within 24 hours. As a Himalayan based travel agency, you can absolutely reply on our knowledge and service.
Why travel with our tailor-made Bhutan holiday tours?
Explore Bhutan in a flexible and comfortable way, travel at your own pace and enjoy the best highlights.
All our tours are valuable but fully-inclusive tour packages covering hotels, private car, tour guide, meals, etc.
There is one personal travel expert who serves only for you from the tour planning stage to the end of the trip to help with visa, booking, tour, feedback, etc.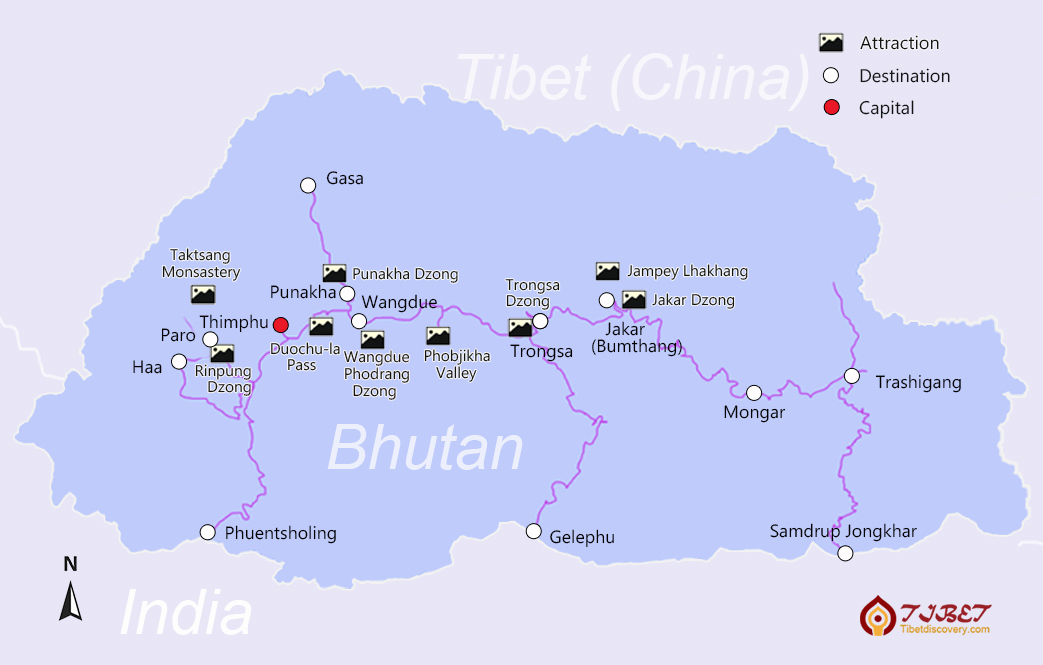 Bhutan Tourist Map (click to zoom up