Located at the southern Himalayas, Bhutan borders on Tibet in the north and India in other sides, and closely connected with Nepal.
Detailed and Printable Bhutan Maps: Bhutan Location, Attractions, Transportation Map
A visit to Bhutan - the Land of Thunder Dragon offers you a perfect package of gorgeous Himalaya views, serene natural landscape, local Bhutanese hospitality and purification of body and mind once for all. You must have been seeking such a Land of Happiness for a long time.
To help you fully enjoy your Bhutan travel with a better understanding of Bhutan, we provide you a large collection of Bhutan maps, including Bhutan on world map, Nepal Bhutan map, Tibet Bhutan map, India Bhutan map, tourist map of Bhutan, Bhutan trekking and so on. You can click to enlarge the maps below and download them for free.
Where is Bhutan - Bhutan on World Map, Bhutan Location Maps
Known as "the Land of Thunder Dragon", Bhutan is an inland country in South Asia. Lying in the Eastern Himalayas, Bhutan has land borders with Tibet of China in the north and India in the other three sides. Though Nepal shares no border with Bhutan in the east, Nepal is served as a popular gateway country to Bhutan.
Bhutan Tourist Maps
Mystery of Bhutan's happiness lies in every corner of the country. Nature or culture, history or art, people or spirituality, there is always plenty of glamour that Bhutan presents to you.
In major cities of Western Bhutan, like Thimphu and Paro, you can visit monasteries, dzongs (fortresses), museums or watch and join in bustling festivals. Taktsang Palphug Monastery (Tiger's Nest), Kyichu Lhakhang, National Museum of Bhutan, Tashichho Gzong and Dhencholing are highly recommended. There are also significant historical and religious spots in Central Bhutan, including the sacred Kurjey Lhakhang, Tamshing Lhakhang, Mebar Tasho, etc. Adventurers can find the most authentic and crude natural beauty in Eastern Bhutan. >>More about Attractions in Bhutan.
Bhutan Travel Maps - Bhutan Trekking Maps
Bhutan is rich in natural resources and has many beautiful valleys. It would be a great choice to explore this charming land by trekking. There are some classic trekking routes such as Druk Path Trek and Taktsang Trek. If you have enough time, a more in-depth trekking is also available. >>More about Bhutan Trekking
Bhutan Transportation Maps
Currently, tourists only have two ways to travel to Bhutan – fly to Bhutan from one of navigable cities or drive overland to Bhutan from India. The most popular and convenient way is taking flights to Bhutan from Kathmandu in Nepal, Delhi in India, Bangkok in Thailand and other cities to transit. Paro is the first destination tourists will visit, because it is the location of Paro Airport – the only international airport in Bhutan. Another less-chosen access to Bhutan is driving across one of the three land ports on India-Bhutan borders. Within Bhutan, tourists usually transport by car. >>More about How to Get to Bhutan
How to Plan A Bhutan Tour
A Bhutan trip usually starts from Paro where the Bhutan's only international airport is located in, then travel eastward to Thimphu and Punakha, which is the most classic itinerary in Bhutan, taking 5~6 days to finish. Never miss the icon of Bhutan - Tiger's Nest (the symbol of Bhutan) in Paro. If your time is quite limited, you can skip Punakha. If you want an in-depth Bhutan tour, we suggest you extend your trip to Phobjikha, Gangtey, Trongsa and Bumthang in central Bhutan, which costs you about 9~10 days. You can also spend more time in Bhutan to explore more features of Bhutan, such as trekking, birding, Tshechu festival, etc.
☞ 4 Days Bhutan Short Break Tour
☞ 5 Days Bhutan Classic Tour
☞ 9 Days Bhutan In-depth Tour
☞ 9 Days Druk Path Trekking with Best Bhutan Highlights
It is strongly recommended to travel Bhutan with other two Himalya kingdoms – Nepal and Tibet. The majestic Himalayan landscape and unique cultural fragrance will give you a precious opportunity to realize your travel ambition in one go. A Nepal Tibet Bhutan trip can be 2 weeks to 1 month long. Check our best Nepal Tibet Bhutan tours to find a tour most suitable for you or contact us to customize your own unique experience.
☞ 15 Days Tibet Nepal Bhutan Himalaya Exploration In-depth Tour
☞ 9 Days Nepal Bhutan Highlights Tour
Travel with Tibet Discovery
Tibet Discovery is an excellent travel agency providing superior tour packages of Bhutan, Nepal and Tibet for every tourist. Traveling with us, you are assured to use our high-quality travel services, including vehicles, professional tour guide and experienced driver, well-organized itinerary, assistance of visa and permits application and other travel related services.
We will settle all arrangements in advance to make sure you always enjoy a worry-free journey. Before you depart, our travel consultants will choose a tour package or customize one to match your needs, and help you get needed visa and permits, book tickets. During your tour, our tour guide will accompany you with a safe driver and vehicle, show you the best highlights of every destination and ensure your trip goes happily and smoothly. Just contact us to realize your dream tour to Himalayan Kingdoms or let us customize an exceptional travel for you!
Kwong's Family from Singapore visited Taktsang with Tibet Discovery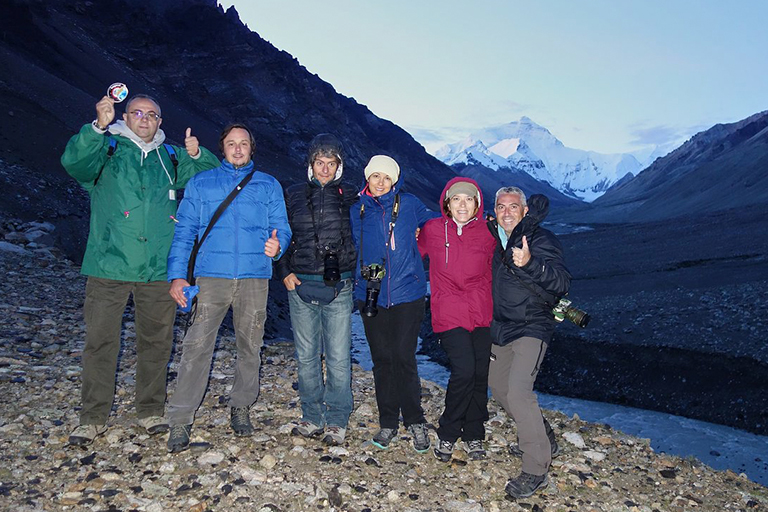 Alfonso's group from Italy visited Everest with Tibet Discovery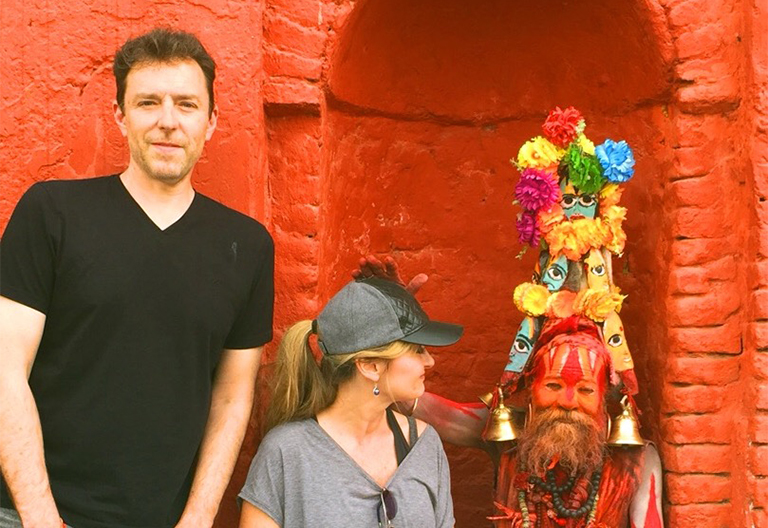 Adam's Family from USA visited Nepal with Tibet Discovery
Top Destinations in Bhutan
Bhutan Travel Guide
Recommended Tour Packages
Following are some of our most recommended Bhutan tour packages that you may be interested in. All of our tour packages are classic itineraries, and can be tailor-made to meet your personal requirements. You can get
more Bhutan Nepal Tours
, or
contact us
to customize a trip if you want.
Paro / Thimphu / Punakha / Phobjikha / Trongsa / Bumthang / Wangue Phodrang / Paro

Highlights: Taktsang Monastery, Punakha Dzong, Trongsa Dzong, Gangtey Goempa, Jambay Lhakhang

Request / Details

Paro / Thimphu / Punakha / Phobjikha / Paro

Highlights: Taktsang Monastery, Kychu Monastery, Punakha Dzong, Folk Heritage Museum

Request / Details

Lhasa / Gyantse / Shigatse / Everest / Gyirong / Kathmandu / Paro / Thimphu / Punakha / Tiger's Nest / Paro

Highlights: Potala Palace, Mount Everest, Durbar Square, National Memorial Chorten, Punakha Dzong

/ Details
Have a question? Get answers from our travel experts soon!
Your Question:

Your Name:

Your Email:
Questions & Discussions
Following are latest questions and answers from our webusers and customers. You can learn many useful information from the discussion and cases. You can also join in the discussions or ask your own question. Our experts will help you ASAP.
smoking
Is smoking permitted in Bhutan?

Dear Anita Louise Dudley,

Thanks for your question. In Bhutan, smoking and use of tobacco is prohibited in any form in public areas such as dzongs, chortens, parks, hotels, restaurants, markets, cinema halls, washing rooms, etc. and public transports, such as buses, are also under non-smoking zones. You can only smoke in some smoking areas. Selling and buying cigarettes are also forbidden. Foreign travelers can take 200 sticks of cigarettes at most to Bhutan.

Wish you a nice trip!