Wing Zeng - Our Tibet & China Travel Consultant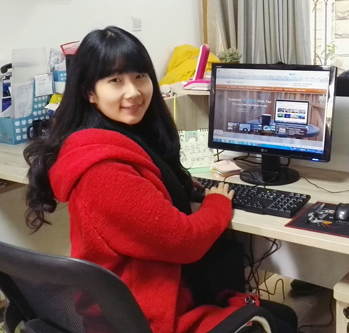 Expertise
Tibet

Lhasa, Namtso Lake, Shigatse, Gyantse, Everest, Mount Kailash

China

Shanghai, Beijing, Xian, Guilin, Chengdu, Xiamen, Fujian Tulou
Why not take the advantages of Wing's travel experience to design a trip just for you, that suits your budget and interests. Her passion to service you never fades away!
OR Call her at +86-13980722408.
Biography

Hello there, my dear friends, I'm Wing, your travel consultant from Chengdu Bamboo International Tours.

Either travelling or reading, body or soul, there must be one on the road. Accordingly, travelling and reading are two important components of my life just like many of you. No matter you're in pursuit for a break from normal life, for something new and exotic in the distance, for delicacy, culture, friendship, horizon, and so on. You'll never be disappointed to come to China Discovery.

Why still hesitate? I promise to try my best to offer you the most professional suggestions.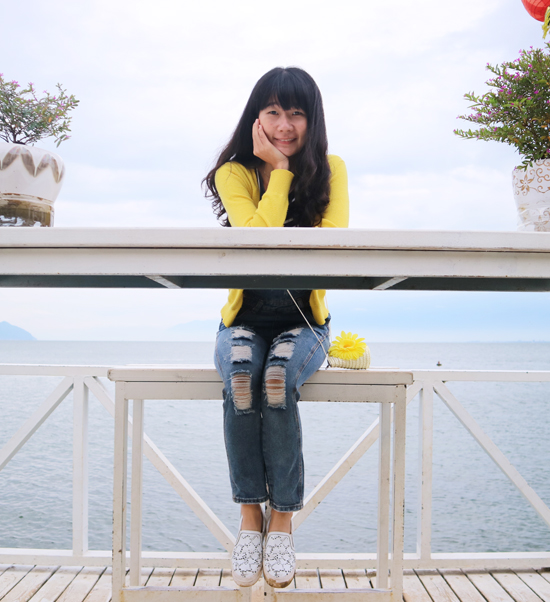 Tibet & China Travel Tips from Wing
Can't find the answers you want? Email or call me at +86-13980722408. . , and I will get back to you immediately with full passion and consideration.
When is the best time for Tibet tour?

It is suitable for travel to Tibet from April to early November, and the best time is August and September. But if you only stay in Lhasa, you can go there any time of the year. Get real time weather report in different places of Tibet.

When is the best time for Everest tour?

Early May and early October are the best time to visit Mt. Everest. Due to the clear weather, you have great chance to see Mt. Everest's true face (if you are lucky). From December to February, you'd better not to go to this area because it is too cold - except you are real Great Adventure People.

Can I travel with children?

Tibet may not be an ideal destination for young Children. The climate and generally harsher conditions in Tibet may not be ideal for young children. The sights and attractions are not those which children like to visit and facilities will be very primitive. If you do decide to bring your young child to Tibet please ensure that you bring all your child's daily needs with you.

Are the Tibetan dogs are dangerous?

Tibetan dogs are dangerous. Do not approach any stray or wild dogs you see and carry a stick if you plan to wander off on your own or at any time after dark.

What kind of Tibet travel documents I need?

Besides a valid passport and a valid Chinese visa, you need two different kinds of permits for traveling in Tibet: the entry permit (TTB permit) and the Aliens' travel permit (if you want to visit the unopened area in Tibet). Click here to read more about "Tibet visa" and how to get them.
Dear Wing,
The entire tour itinerary was well planned-out and complete, as we got to see many attractions and experienced a new culture and foods. Also, there was sufficient free time to further explore Tibet on our own. Our tour guide (Dzunju) was extremely knowledgeable and enthusiastic about Buddhism, which is vital to understand more fully Tibetan history and culture. We would strongly recommend your services to our friends and family who would be interest in traveling to Tibet or mainland China.
Two suggestions: (i) with regards to Day 8 (Lhasa - Gyantse - Shigatse), we suggest to stay overnight at Gyantse to have more time to visit the Palkor Monestary and castle; and (ii) with regards to Day 10 (Everest Base Camp, EBC – Sakya - Shigatse), instead of returning and staying overnight at Shigatse, we would suggest to stay overnight at Sakya in order to have more time to visit the Sakya Monastery.
If I come to China again, most definitely I would use your service again.
Winnie Yueh
The following pictures were shared by Winnie.
Potala Palace in Lhasa
Winnie's Great Tibet Tour
Hiking on EBC in Shigatse
Winnie with Our Professional Tibet Consultant
November 21, 2017
Dear Wing Zeng,
We are now back in Sweden after our trip to Tibet. We are very satisfied and the tour was wonderful. Thank you for all your help.
Best regards
Johan
May 15, 2017
Have a question? Get answers from our travel experts soon!
Your Question:

Your Name:

Your Email: