Kathmandu Travel Guide and Tours 2017
05 April 2016
Last updated at 17:10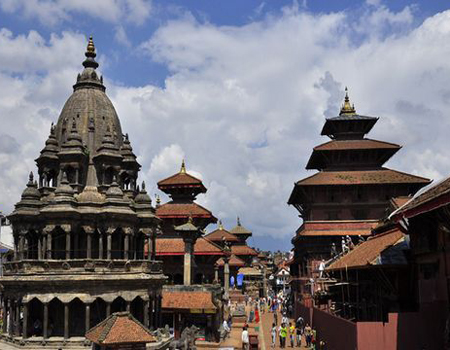 Kathmandu Durbar Square
Never miss Durbar Square for the discovery tour in Kathmandu. Located in the heart of Kathmandu, it is a cluster of Temples and Palaces, courtyards. Exotic and erotic carvings can be found every corner of this region. Kumari Bahal on the southern side of the square, is the residence of Kumari Deli, "the Living Goddess".
Read more >>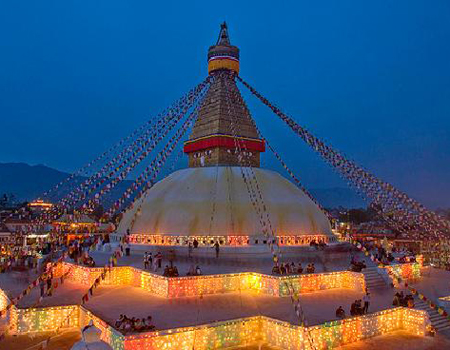 Bouddhanath Stupa
Bouddhanath Stupa is the center of Buddhism in Nepal. You see all the essence of Nepal just after entering in this land. The massive stupas that contain Buddhist relics, the locals and pilgrims chant mantras, the great view of the shrine, the coffee , can leave you great impression and be a part of your life journey.
Read more >>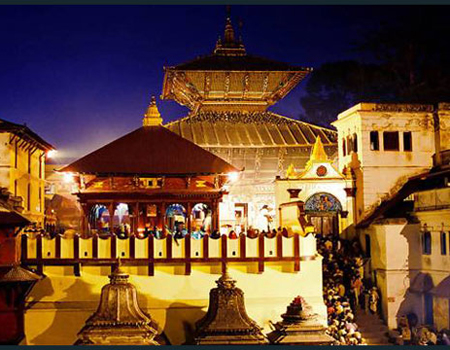 Pashupatinath Temple
Pashupatinath Temple has a reputation of "the Temple of Living Beings". Every day, thousands of pilgrims from all over the world come to pay homage to this temple. Come here to get a deep explore of Hinduism.
Read more >>
Kathmandu Overview
Kathmandu, the vibrant capital city of Nepal, sits at the heart of Kathmandu Valley, listed since 1979 as a UNESCO World Heritage site. Kathmandu covers 218 square miles of land and is situated 4400ft above sea level with three historic, artistic and cultural cities named Kathmandu, Bhakatpur and Patan. Called city of Temples and palaces, Kathmandu is the holy land for you to discover the abundant culture and grand natural beauty.
Kathmandu- a bliss for adventure buffs! There is a long list of activities to choose from- Trekking, Rock climbing, Mountain flight, River rafting, Boating and many more…for sure you won't be disappointed! Furthermore, all of these experiences will give you rejuvenation to the mind, body and soul.
Our Travelers' Favorite Kathmandu Tours
7 days and 6 nights

from pp

A Himalaya adventure always sounds like an arduous journey, while we have to say it's easy to take. On this tour you will experience the majestic Himalayan mountain range while soaking in authentic Tibetan culture. You will visit the most impressive monasteries, most beautiful palace and most exotic street that Tibet has to offer.

View Itinerary
8 days and 7 nights

from pp

This overland adventure is a deep exploration into exotic Tibet. You will begin your journey in Lhasa, the heart of Tibet, before crossing the 'Roof of the World' and finally arriving in lush green Nepalese valleys. Witness a beautiful sunrise at Rongbuk Monastery and enjoy unparalleled vistas of Mt Everest at its base camp. So make sure your camera is charged and be prepared to have your breath taken away.

View Itinerary
17 days and 16 nights

from pp

This is the only trip in the world where you can visit Everest Base Camp with a bicycle! TibetDiscovery.com is giving you mountain biker a chance to get an experience of a lifetime.

View Itinerary
Kathmandu Fast Facts
Elevation: 1,370m
Population: about 1 million
Location: central Nepal amid Himalayas
Area Land:150.67 sq. Kilometers
Time Zone: GMT+5hrs and 45 min
Languages: Nepali, English
Area Code: +977-1
Kathmandu Weather & When to Go
| | | | |
| --- | --- | --- | --- |
| Jan. | Feb. | Mar. | Apr. |
| | | | |
| May. | Jun. | Jul. | Agu. |
| | | | |
| Sep. | Oct. | Nov. | Dec. |
| | | | |
More
Detailed Kathmandu Maps 2017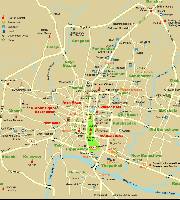 More